Whether you're starting fresh or migrating an existing system, building an intranet is no small task. The good news is that the days are gone when building sites and portals was a complex project achieved only by teams of elite developers. Especially with modern intranets, it's easier than ever to build and implement a successful platform.
Historically, intranets were costly and time-consuming, dreaded by all involved. The architecture was confusing, the technology wasn't consumer friendly, and deciding which content to migrate over from a legacy service was a slog.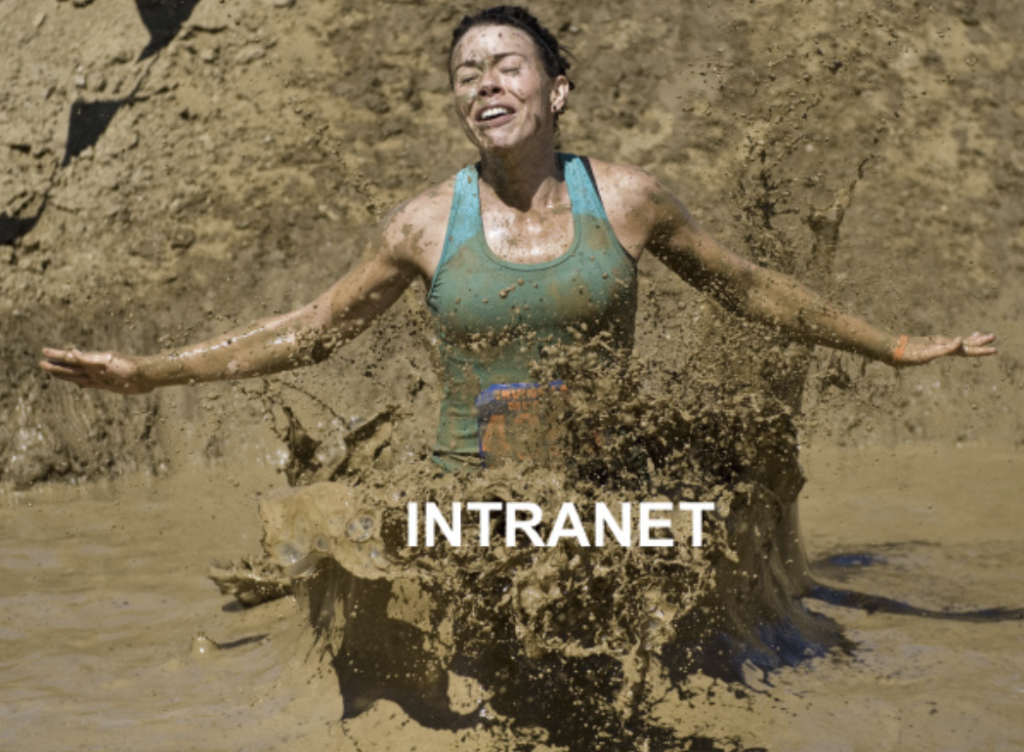 However, where old, custom, or migrated intranets would take anywhere from 8 to 48 months to deploy, and demanded devoted teams, modern intranets have much faster implementation. For some Staffbase customers, the use of a lightweight framework allowed for rollout in as few as 12 days.
How to Optimize the Process of Building an Intranet
1. Identify Your Purpose
People use intranets for a host of reasons, and to achieve different business goals. In the mid-90s, for example, they were simple, go-to internal web pages for links and resources with the goal of improving internal organization. 
These days, business owners demand much more from their intranets—for example with employee journey mapping—and there are many more benefits. 
The latest iteration of intranets, known as "Employee Experience Intranets," serve businesses four key benefits, particularly as they relate to the lasting effects of COVID-19.
These include:
Keeping All (Even Dispersed) Employees Engaged
Creating a Trusted Employer Brand
Supporting Knowledge Management & Productivity
Improving the Employee Experience
These points alone show that modern intranets have a specific target in mind: the employee. So, if persona-based intranets are the future, the purpose of your intranet must be to prioritize employees.
2. Building an Intranet Means First Building a Business Case
Any major intranet investment requires a clear business case. This is especially true when deciding on the multitude of functionalities, social elements, and third party "intranet-in-a-box" plug-ins available. Without a clear value proposition, it's easy to lose focus in the planning process and stumble when pitching to the boardroom. 
No intranet is so straightforward as to have a set number of benefits or a single ROI figure. There are multiple types of intranets on the market offering a broad range of features and functionality, all of which can be applied in a variety of ways. 
The latest entrants to the intranet space—or Employee Experience Intranets—occupy the sweet spot of simplicity and collaboration between "social intranets" and products like Microsoft's Sharepoint. While these newer intranets are also hyper-personal branded digital hubs, they also phase out more immediate collaboration that happens in Slack or Teams.
In other words, collaboration and teamwork are no longer a core task and requirement of modern intranets.
If you already have an intranet in place, coming up with a list of "must-haves" for your intranet software will probably be easier. After all, you'll likely have a pretty good idea of what's working and what isn't. And knowing what you don't want isn't a bad place to start building an intranet.  
It's also not a bad idea to audit the digital workplace systems you already have in place. Given that the best modern intranet software is especially focused on communications, we advise you to run a communications audit fairly early on in the decision-making process.You can find our guidelines for such an audit here.
3. Migrate Your Content
When new intranet products require migrating content from legacy infrastructure, some businesses make the mistake of considering all content on their current system equally valuable. This leads to the ill-informed conclusion that when building an intranet, one should migrate all existing content to the new system.  
This is very inefficient, no matter how advanced of an intranet product you're using.
Instead, consider this a once-in-a-lifetime opportunity to do some serious spring cleaning. Because searchability is an essential function of intranet usability, clearing out the junk and clutter of an older platform is actually one of the greatest opportunities to improve usage.
By failing to organize transferred knowledge, companies risk poor adoption and bloating that defeats the intent of the original plan or redesign.
To avoid this…
Take inventory
Audit your content (aka what needs to come over)
Draft your new navigation
Migrate!
4. Integrate the Company Brand
The brand is among the most important aspects of a company, evident in everything they do. From the website to the letterhead, a reminder of it should be present everywhere. 
The intranet is no exception, as internal branding is crucial to the success of a company. Brands create trust. A well thought-out internal branding strategy can strengthen this trust and turn employees into brand ambassadors. The intranet is a central platform that must capitalize in particular on internal branding. This will help orient employees, create emotional loyalty, and augment the external brand.
So, when your deciding on something as seemingly trivial as choosing logos, color schemes, and names for your intranet, don't skimp.
Consider the image below. How many different brand names and fonts can you identify? Even something as simple as a single letter can have deep brand implications. 
5. Develop a Launch Strategy
Building an intranet and launching it into an organization can present a number of challenges, although the benefits of a successful launch make it all worthwhile. A well-planned and executed launch ensures users:
Are excited and engaged
Are informed about what is happening, and when
Understand the value of their new intranet
Know what the intranet is used for, and how it will impact and improve their day-to-day roles
Adopt and continue to engage with the intranet from day one, and beyond