Two months before I graduated from journalism school, I needed career advice.
I was considering making the shift from journalism to communications, but was uncertain. Really uncertain.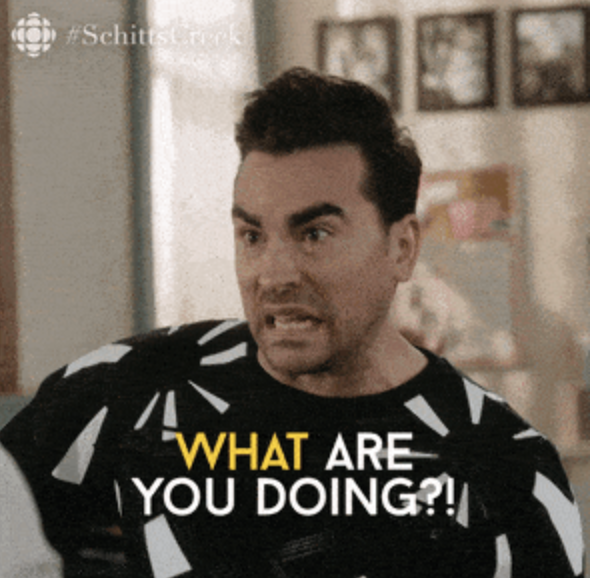 But no matter how many news articles I wrote, or how many radio shows I produced, I felt a stronger pull to the world of communications.
After some research, I stumbled across IABC (the International Association of Business Communicators) and signed up for a "speed mentoring" event with their British Columbia chapter.
And then, it happened.
My "a-ha" moment.
At the event, I was matched up with three comms professionals in three different lines of work—consultancy, non-profit comms, and corporate internal comms. Each mentor had carved out their own distinct path and they all had completely different backgrounds.
And they all gave me great career advice.
That night, something just clicked. These were my people.
After that event, I knew I wanted to become a professional communicator.
But how was I going to get there? 🤷🏻‍♀️
Unfortunately, there were no straightforward answers.
That's because communications is such a diverse profession—and there are just as many kinds of communication professionals as there are ways to break into the field.
That also means there are a lot of unique perspectives on career progression out there.
Whether you're just starting out in comms like I was, or you're an experienced internal comms pro who wants to take the next step in your career, learning about other professionals' paths to success can help illuminate the best next steps for you to keep growing in your field.
I know it helped me.
That's why in this post I'll be recounting the best career advice I could find from top internal comms pros to help you along in your journey, too.
Let's dive in:
1. Know yourself and do your research
If you're feeling overwhelmed by all of the career possibilities in comms, you're not alone.
I felt the same way in journalism school as I contemplated that pivotal career change in 2015.
How did I find my way? Well, I took time to invest in myself: understanding my strengths and weaknesses, what I was passionate about, and what my ideal work environment looked like.
At the same time, I also did some research into the industry. After that IABC event, I joined my local chapter and talked to more comms pros to figure out which area of communications I wanted to get into.
This is an approach that Trudy Lewis, founder of internal comms consultancy Colinear, knows well.
Trudy is no stranger to career transitions. Before she ventured into internal comms, she had a background in PR and hospitality management.
In our expert panel on career advice, Trudy drew on her unique experiences and highlighted that both self-reflection and industry research go hand-in-hand when figuring out your path:
A big lesson I learned in my career was that you need to take the time to research. I spent time understanding my personality and then matched my personality to a job."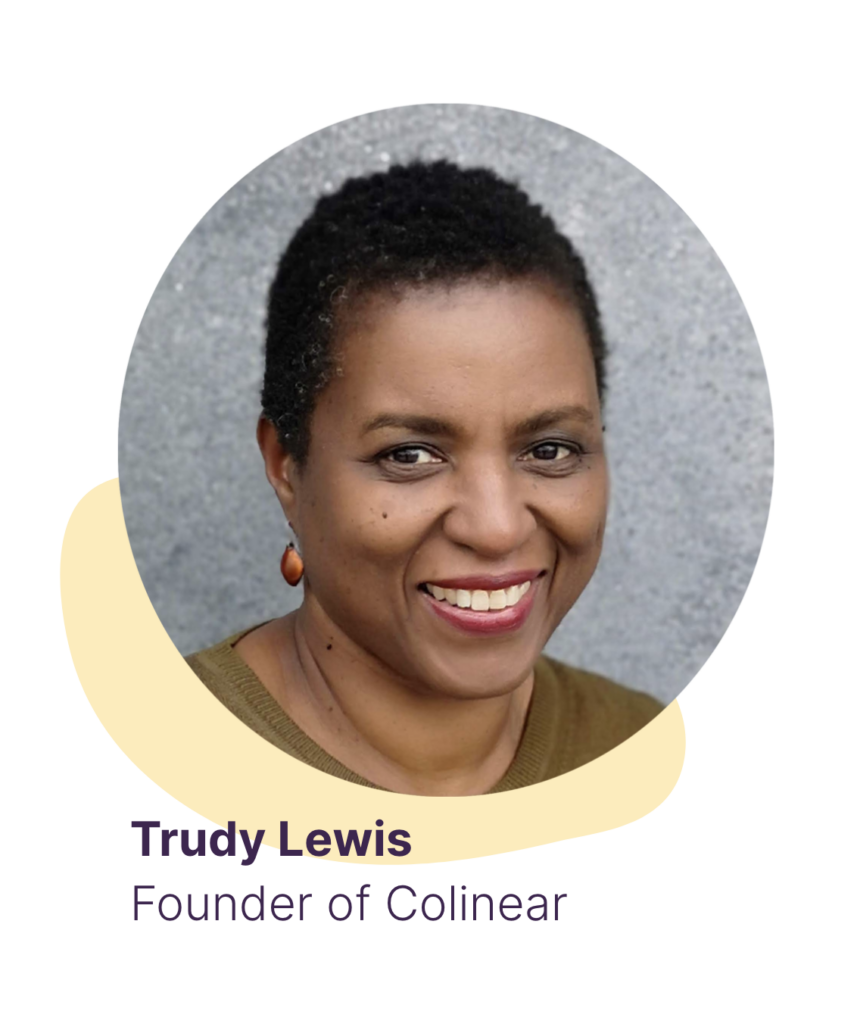 For Trudy, her past work experience in different industries helped shape and inform her role in internal comms. In addition to figuring out what she wanted to do, she also leaned on the skills that she gained from her previous roles—like managing people and events in hospitality.
A lot of these skills, she told us, are transferable:
A lot of the time we think, 'I've got to become professional and qualified.' And you do, but you also need to not forget the experience that you've gained from your previous life. Because a lot of those skills are actually quite relevant." 
Do you have a background that you think isn't related to internal comms? Well, it could actually be your biggest advantage.
That's because having insights into different fields can actually make you a stronger communicator. You'll likely be more flexible and able to put yourself in your audience's shoes, and apply your unique skill sets to your IC work—like the people management skills Trudy gained from her time in hospitality.
So embrace your past work experience. Think about how you can apply it to your IC role. Chances are, your team will benefit from your fresh perspective.
2. Develop meaningful relationships
Networking is a major part of any career.
Whether it's in-person or online, reaching out and connecting with people in your field can spark inspiration, collaboration, and maybe even lead to a new opportunity down the road.
Unfortunately, the word "networking" can feel… cold. Transactional. Earlier in my career, I felt like it was the furthest thing from being genuine.
But I quickly discovered that networking doesn't have to be an uncomfortable experience.
The key to successful networking is actually relationship-building. When you focus on real conversations and getting to know people outside of their work titles, networking will feel more natural and like second nature.
One way to develop these authentic relationships is through a professional network— like IABC, the Institute of Internal Communication, PRSA (Public Relations Society of America), and CIPR (Chartered Institute of Public Relations).
If you choose to join, you'll be in good company. In our 2021 salary report of internal communicators, 46% of internal comms pros belong to at least one professional organization. (Check out our 2022 salary report for more insights.)
One of those communicators is Adam Brayford, SCMP, the Director of Global Internal Communications at Staffbase.
He's been part of IABC since he was in university and, most recently, was the BC chapter president for 2019-2020.
When Adam and I chatted about our shared experience with IABC and the meaningful relationships we both formed, he said this was his biggest lesson:
Treat your relationships in your professional network like long-term friendships as opposed to short-term transactional relationships that you're trying to get something out of.

First of all, you'll make great friends. And secondly, you will always get what you give. You never know what new and exciting direction you'll head in because of a connection you've made, or a professional relationship you nurtured a decade ago."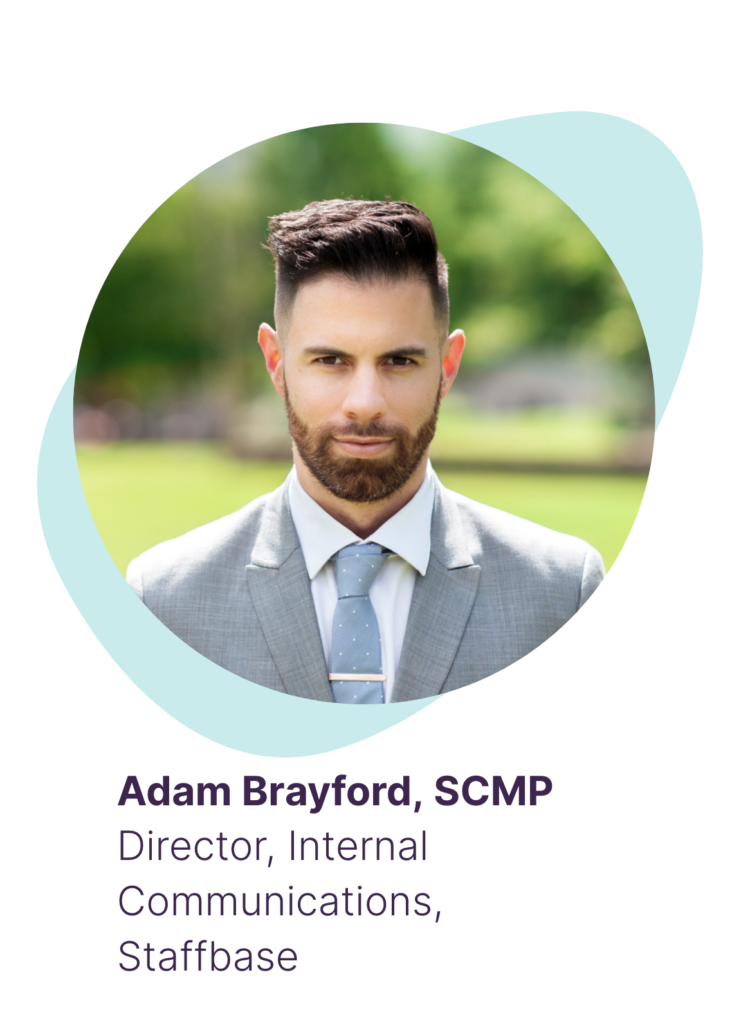 Carolyn Clark, Head of Internal Communications at GoDaddy, is also a champion of genuine connections. In our expert panel, she stressed the importance of remaining an active member of the internal comms community:
I still have so many deep relationships going back to the beginning of my career, and people who I could call today and ask for advice, or just check in.

That's been the thread for me: meaningful, thoughtful relationships with my colleagues and stakeholders."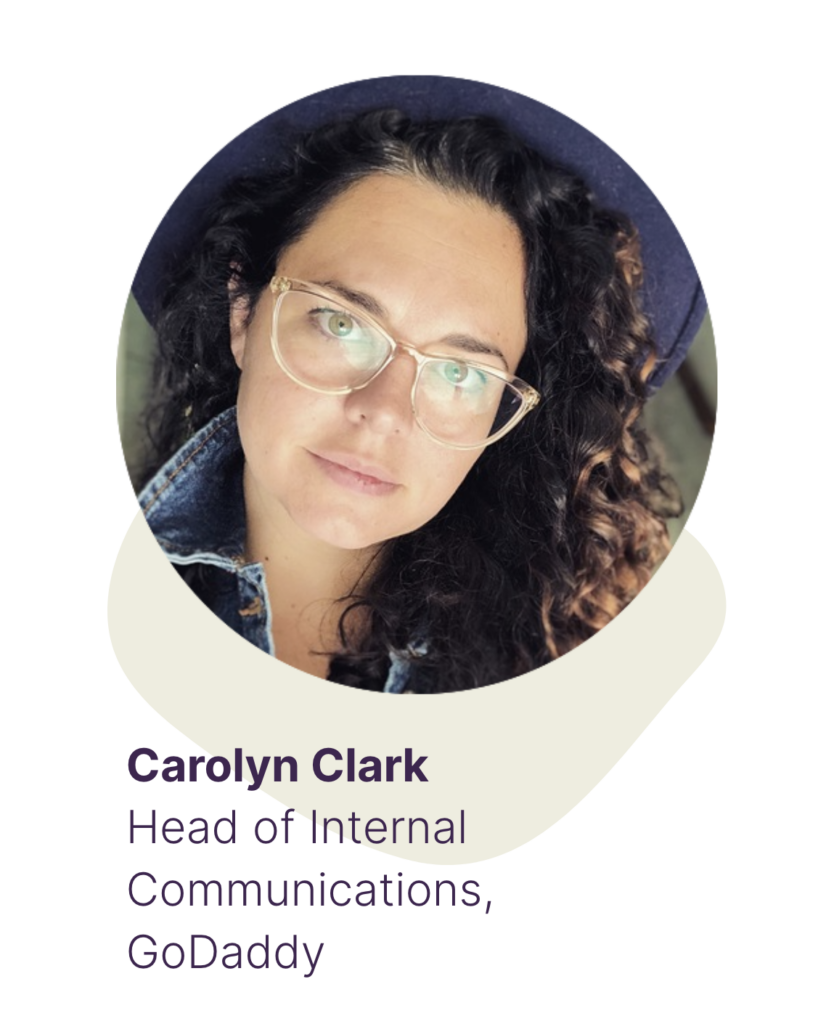 Although most networking events have turned virtual in light of the COVID-19 pandemic, it's still possible to form meaningful connections.
Carolyn recommends striking up conversations with fellow internal comms pros on LinkedIn:
I've always found that one-to-one outreach is most helpful. And so I tend to look for people who have the job I want or who have something I can learn from. Let's give LinkedIn some credit—it's easy to connect on there."  
If LinkedIn isn't your cup of tea and you're looking for a community of internal communication professionals online, then you should definitely check out Comms-unity.
Comms-unity is a Slack group where internal comms pros from around the world connect and build relationships, share industry lessons and insight, and give or seek advice.
But no matter where you connect, no matter what level you're at in your career, make sure that you're actively contributing to the IC community.
Volunteer as a mentor with a professional group. Reach out for a virtual (or in-person) coffee with someone whose career you admire.
You never know where that one meaningful relationship might lead you.
3. Provide feedback and speak up
Raising concerns in front of leadership is usually uncomfortable—especially if you're in a new workplace or more junior in your career.
But providing valuable feedback to your management or senior leadership team can actually benefit your career and position you as a critical thinker and contributor to the team.
Take it from Tyrone Webb Jr., Chief of Staff at SAP SuccessFactors, North America's Office of the President:
Even if I feel uncomfortable in a few situations, I speak up and provide my feedback because it's really important to have your voice heard.

For example, if I see something from executive planning and it's missing some gaps around diversity and inclusion… That is how you really start to build your career because you're not just someone in the background. You're someone who's speaking up."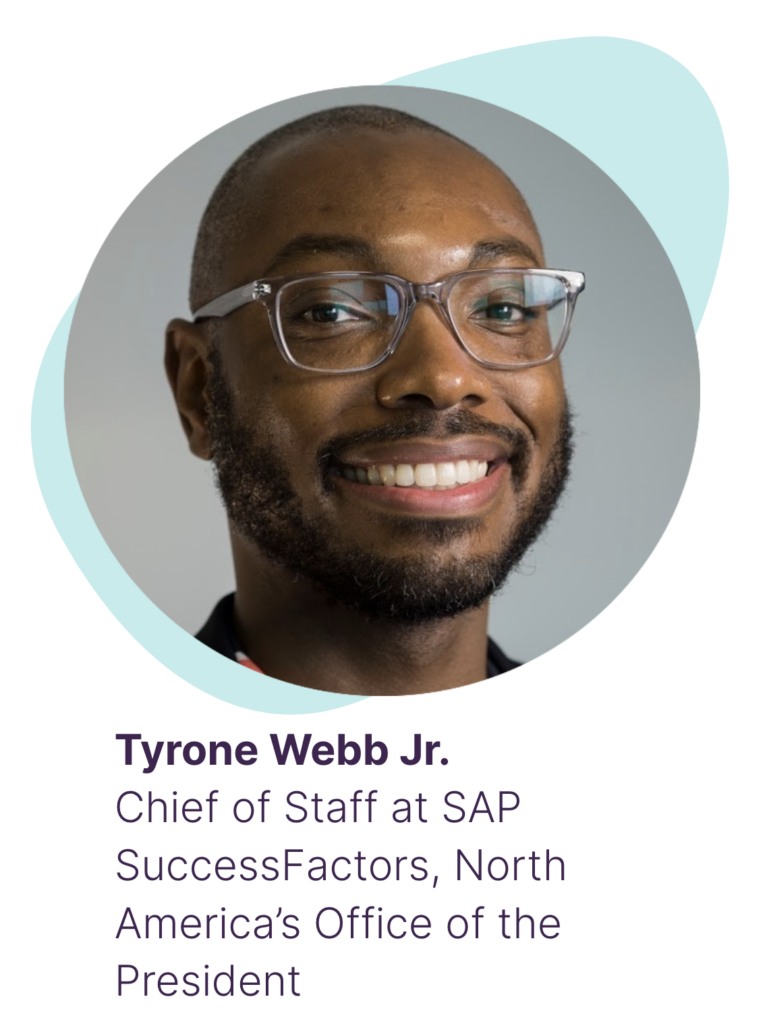 If you're unsure if you should speak up in a situation, or when you feel that impostor syndrome kick in, test your thinking with your peers.
Jenni Field, Director of Redefining Communications, found that having a peer support system helped her work through ideas and feel more confident:
We will all get [that impostor feeling]. For me, it's about finding people that I can test my thinking with.

Because [that feeling] is always going to come, and I don't think it ever stops coming up. It's just [about] learning ways to deal with it and recognize it, and enabling yourself to move forward."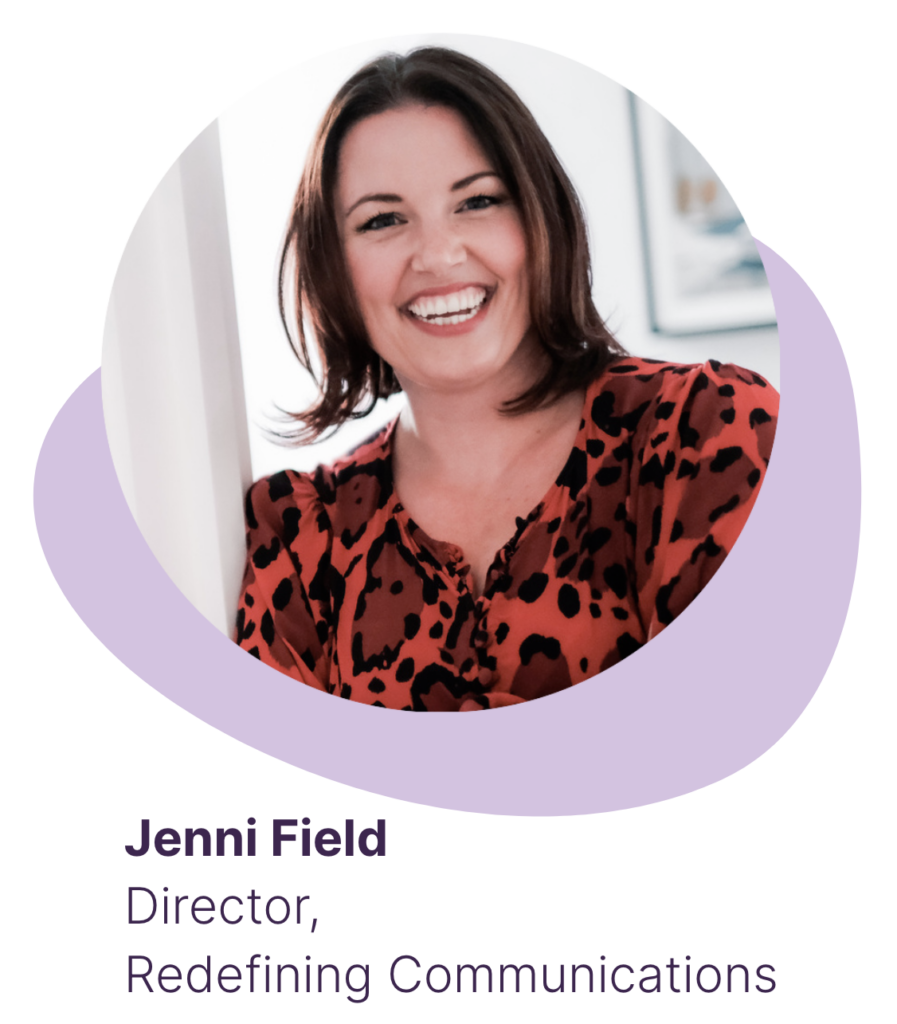 Whether it's a coworker, mentor, or a professional group, create a support system in your network where you can share your experiences and get feedback from people who you trust and have "been there".
In turn, you'll also be able to help support your colleagues through their own challenges.
4. Keep a folder of your accomplishments
On my desktop, I have a folder full of screenshots.
But they're not just any screenshots—they're visual proof of the most accomplished moments of my career, ranging from positive feedback from colleagues to successful project launches.
Whether it's a hard number or KPI (key performance indicator), or positive feedback you received on social or over email, make it a habit to capture your moments of success. 
Saving and tracking your wins—in a folder of screenshots or a notebook full of accomplishments—will serve you throughout your career. When you enter salary negotiations down the road, you can demonstrate your value to your manager. Or if you're on a job hunt, you'll have some tangible evidence of your success and value to point to in the interview process.
But sometimes sharing your accomplishments can feel awkward—like you're bragging.
This is a common struggle for internal communicators.
That's why Carolyn Clark actively encourages her colleagues to capture their moments of success and explain why they stand by their work:
I tell my crew all the time: it's not bragging to show off what you've done; to be proud of something.

I insist that they send me recaps after projects to show the work they did, what they were proud of, and what they learned."

Carolyn Clark, Head of Internal Communications, GoDaddy
Read that again: It's not bragging. 
I love that statement.
Sharing your success—much like networking—can open doors for you. Your colleagues might approach you for a new project you wouldn't have heard of otherwise. Someone more junior in their career might get inspired by you. You might get asked to speak on an industry panel because, well, you're an internal comms expert kickin' butt.
Regardless, you'll never know if you're not tracking your success. So go to your desktop right now and create a new folder of accomplishments.
5. Stay open to new opportunities
If I had never gone to that speed networking event, I wouldn't be where I am today.
I wouldn't have joined the organization as a volunteer, served on the IABC/BC board, gone to conferences, or met incredible people like Adam, who I now get to work with. (It doesn't get more full circle than that.)
If you have the opportunity to take advantage of professional development opportunities or funds… do it. 
No matter what career stage you're at, you will benefit from investing in yourself and your skills. And it will also help you stay competitive.
If your company provides you with the investment to go and learn something at communications conferences, or they encourage you to speak on a panel or a webinar…

This is how you learn what skills to sharpen and what could be next for your career."

Tyrone Webb Jr., Chief of Staff at SAP SuccessFactors, North America's Office of the President
For Adam, sharpening his skills meant becoming globally certified, earning a Senior Communication Management Professional (SCMP) designation, and applying for industry awards.
Through both experiences, he found that challenging himself helped him grow as a communicator and connected him with like-minded, passionate people:
For me, it's about really loving what you do. And that passion is evident in the people who go beyond the day-to-day, who improve their skills and seek accreditation or go for awards.

If you invest in your continued learning, you're investing in your future. You can't help but benefit from it down the road."

Adam Brayford, SCMP, Director Internal Communications, Staffbase
So ask yourself: what's next for your career? 
Consider which aspects of internal comms, and communications in general, really ignite your passion to go to work every day. What do you love to do? How would you like to become better at what you do?
How will you invest in your future—one, five, even ten years from now? 
Even if now isn't the time to take on professional development, have these questions in mind for when it is the right time for you to explore your options. By staying open to new opportunities, you'll be more likely to find the right fit.
Here are some professional development resources to keep in mind when you're ready:
Bonus advice: Get the salary you deserve
Six years after making my career switch, I'm so glad that I did.
I discovered that I love storytelling and thrive in a network of other comms professionals. I also learned that I shouldn't be afraid to provide feedback, demonstrate my hard-earned successes, or invest in ongoing training and education.
Overall, I've gone outside of my comfort zone. And it's paid off.
But there was one thing I wish I had insight into earlier on: clarity around salary expectations in the industry.
Salary is somewhat of a taboo subject in communications—and especially murky in internal communications.
That's because internal communications professionals are notoriously undervalued in organizations and the roles and responsibilities of IC look different in every organization.
That's why we partnered with our friends at Brilliant Ink, an employee experience consultancy firm and creative agency, to bring you the Internal Communications Salary Report 2022.
Whether you're looking for a job in internal communications, negotiating a salary increase, or just curious about how the value of internal comms pros is compensated, this report can help you understand your value and how to make more money. And at the end of the day, no matter how much we love it and how satisfying it may be, internal communications is a job. And you deserve to be compensated fairly for all of your incredible work.
So go on. Invest in yourself. Build relationships. Speak up. Celebrate those wins. And for goodness sake… get that money, honey. 
Future you won't regret it.