Our Q4 release is the last release of the year and all about making it easier for you and your employees to find what you're looking for in Staffbase. 
This release includes:
Google Drive Search
Employee experience enhancements
Staffbase Studio upgrades
Staffbase Email improvements
Check out the video below to learn everything you need to know about our Q4 release in under three minutes.
Q4 2022 Release Highlights
Google Drive Search
We've made it so that you can connect your Google Workspace Account to Staffbase's search functionality. Your employees will then be able to search, find, and access content from Google Drive in a new tab alongside the search results from across your Staffbase platform and other connected services like Microsoft 365. 
Reach out to your Customer Success Manager to try the Google Drive Search beta today.
Experience Enhancements 
Hashtag Results
Employees can now quickly navigate content using hashtags. Clicking a hashtag will take you to a new Hashtag Results page which gives you an overview of any posts and pages that include that hashtag.
Contact your Customer Success Manager to use the Hashtag Results beta.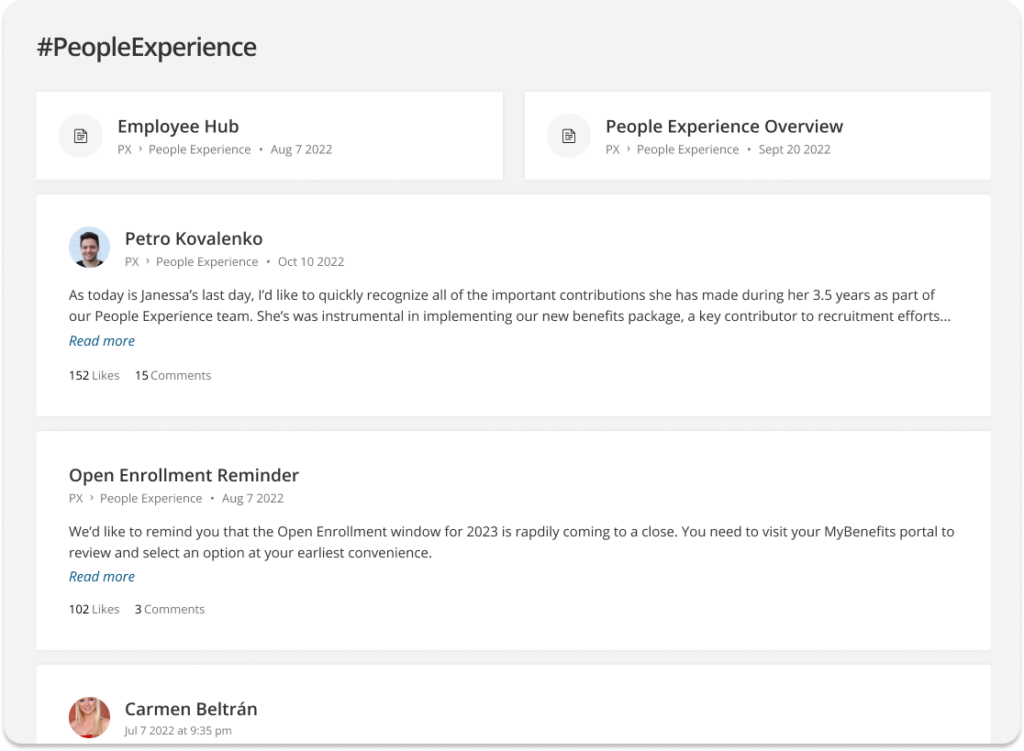 Comment Reporting
We've added the ability for employees to flag comments they view as inappropriate so that they can be reviewed by your moderators. Moderators will see flagged comments highlighted on the comment moderation screen so they can quickly hide or remove them. Crowdsourcing comment moderation will reduce work for your moderators and give them a greater sense of ownership over your Staffbase platform.
Reach out to your Customer Success Manager to activate the Comment Reporting beta.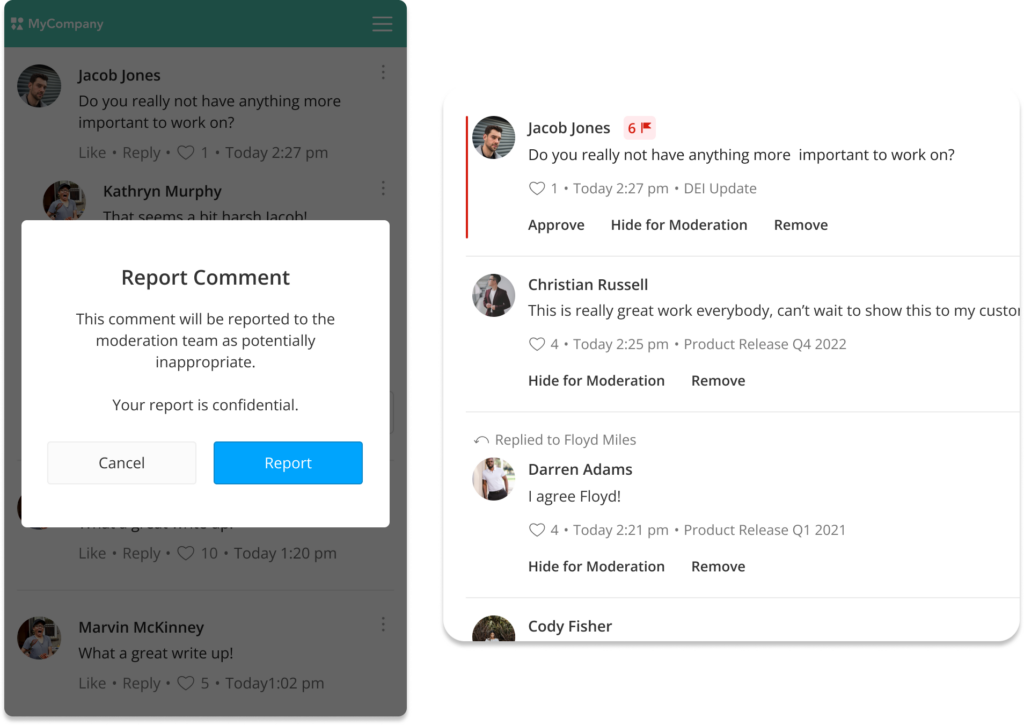 Studio Upgrades
Transparency Mode for the Editorial Calendar
With the new transparency mode on the Editorial Calendar, you can enable all editors to see a preview of any planned, scheduled, and published communications from across other teams or departments. This supports greater collaboration and coordination, without requiring you to grant blanket editing access to your content.
Contact your Customer Success Manager to try the beta version of Transparency Mode for Editorial Calendar.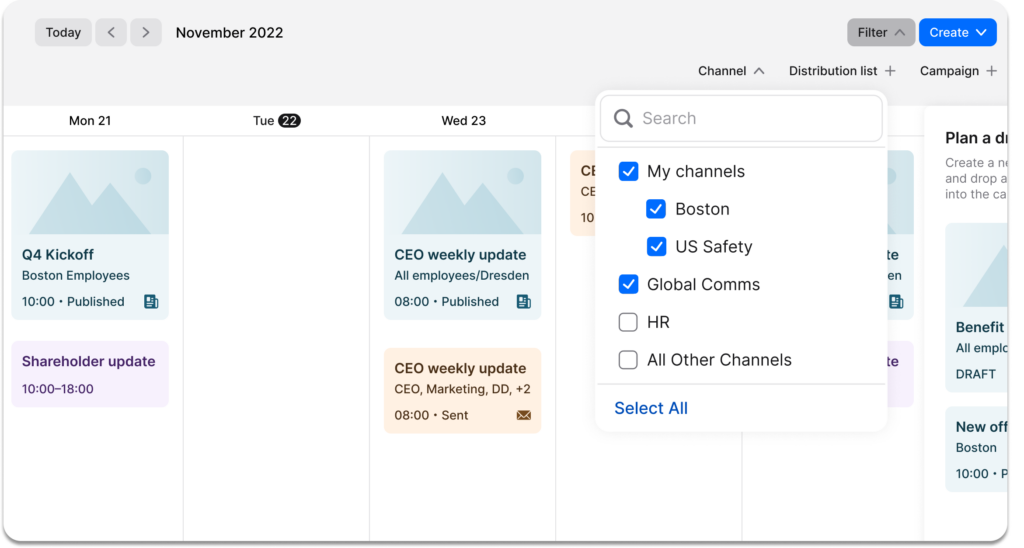 User Registration Tile
We've brought back user registration data to the Staffbase Studio and now display it in a dashboard tile. This allows you to easily track the registration rate as well as the number of pending invites to your Staffbase platform.
The User Registration Tile has been automatically added for all Staffbase Employee App and Front Door Intranet customers.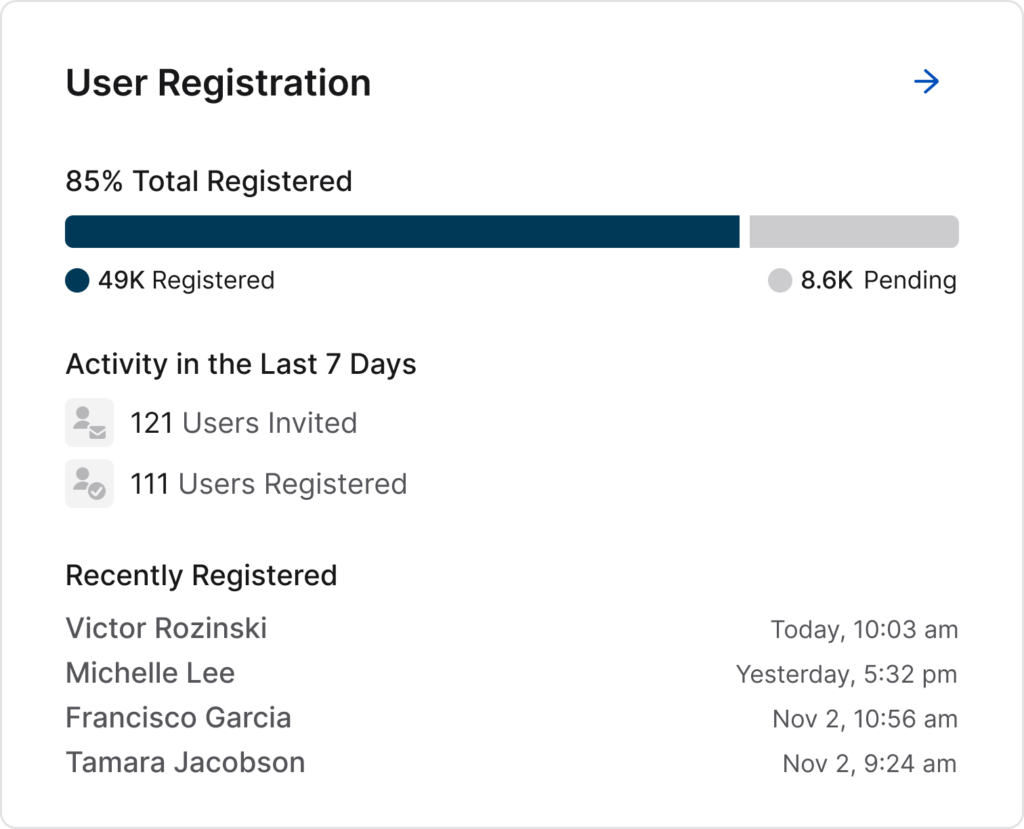 Editor Role in Journeys
We've also added a new contributor role to make it easier to manage your Staffbase Journeys. Now, any user can be added as a contributor with the ability to add, edit, or delete journey steps.
The editor role in Journeys is available to Staffbase Enterprise App and Intranet customers, activate by contacting your Customer Success Manager.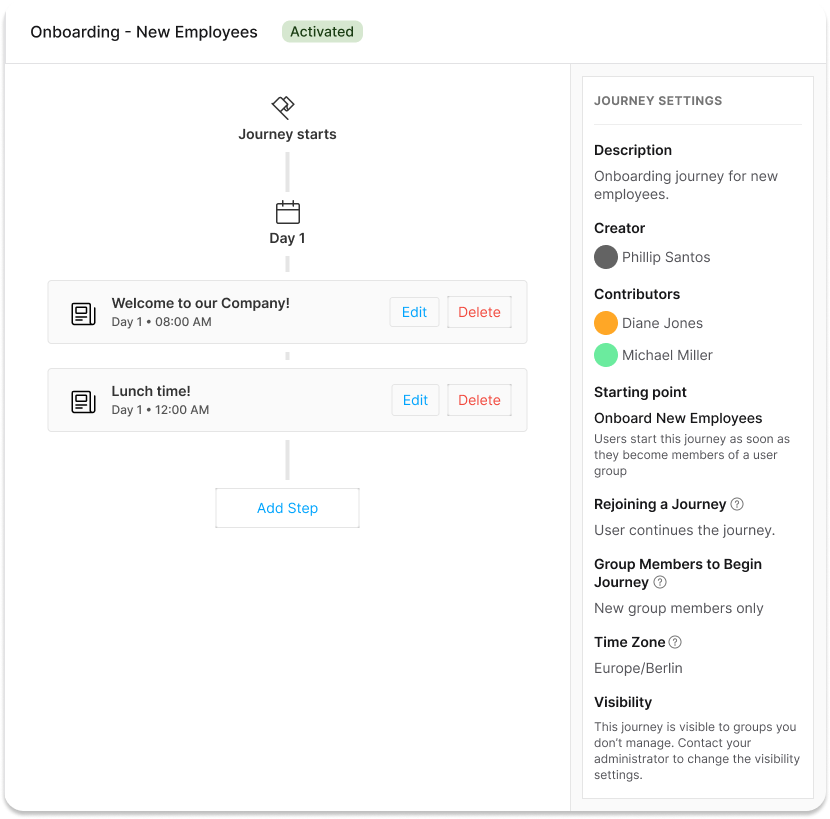 Email Improvements
Access Restrictions for All Contacts List
With Staffbase Email, we've given you greater control over your team's use of the platform by enabling Parent Admins to specify who has the ability to access the All Contact Directory and create distribution lists.
This feature is automatically available to Staffbase Email Enterprise Plan customers sending from the Web App.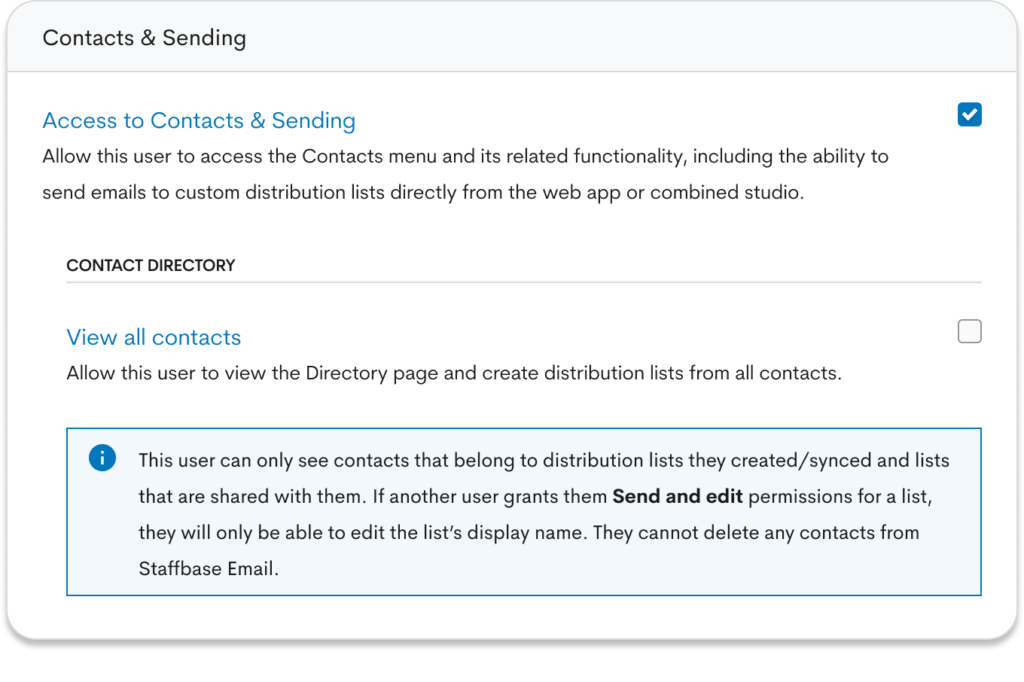 Email User Deactivation
Lastly, you can now deactivate email users from the Team Management Page and transfer ownership of their resources to your own account. The resources include drafts built in the Web App, templates, custom Dynamic and Static lists of email contacts, and integrated lists that the user has synced from Azure AD and/or Workday.
Email User Deactivation is automatically available to all Staffbase Email customers using our Web App or sending from the Staffbase Studio.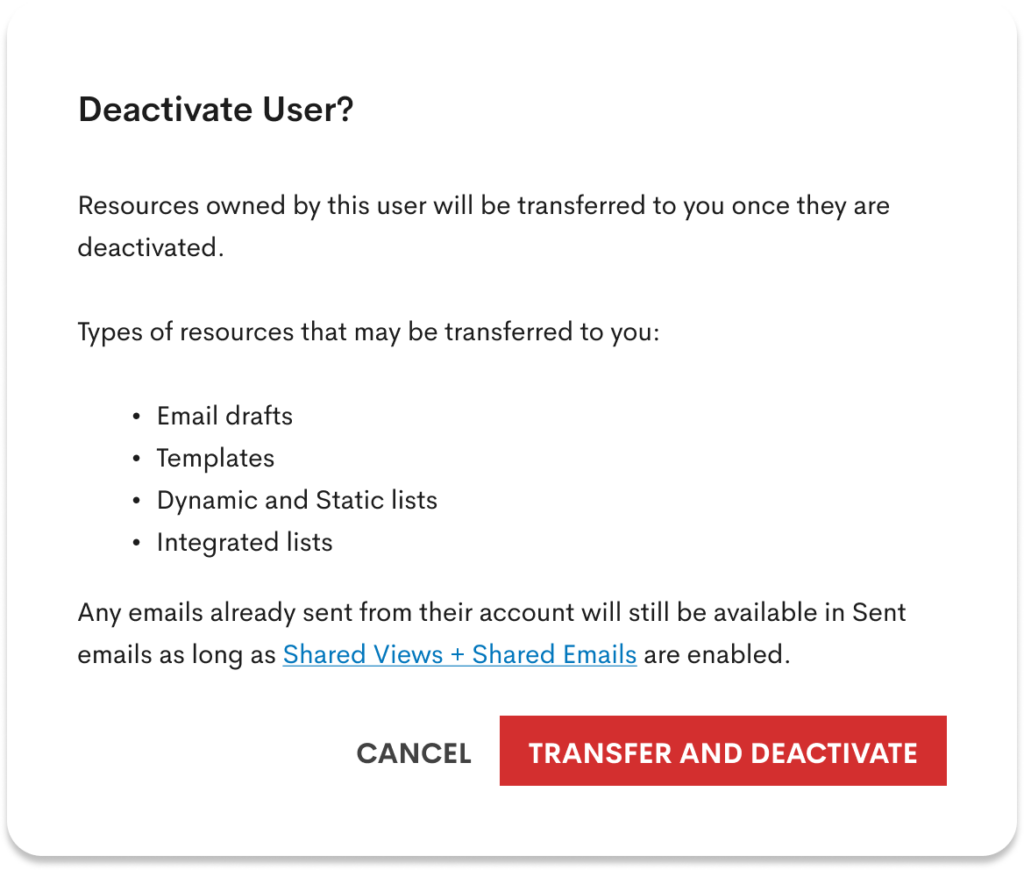 See You in the New Year
We hope Staffbase's Q4 release helps you end the year strong and find what you're looking for. Our team is already hard at work on many more updates for 2023! In the meantime, if you have any questions or want to learn more about this release please reach out to your Customer Success Manager and check out the full Q4 2022 release notes.
If you're not a Staffbase customer yet we'd love to show you how our employee communications management platform can connect your employees and transform your organization.