In today's ever-evolving business world, internal communications stand as a cornerstone for organizational success. In fact, a whopping 95% of CEOs surveyed by Ireland's ARK Group cited internal communication as a critical factor (although only 22% feel it's being delivered).
Especially in the wake of the pandemic years, the communications effectiveness of organizations large and small (but large especially) has without a doubt become the single most important driver of employee commitment. The 2023 State of Business Communication report revealed that 90% of business leaders and 82% of knowledge workers agree that the rise in remote work has increased their need to communicate better.
This article briefly explores the pivotal role of internal communications today. It shows how elements such as transparency, structured communication channels, and feedback mechanisms contribute to a thriving, profitable business environment.
What is internal communications?
Put simply, internal communication is the way essential information is shared within a company. It enables employees to better perform in their roles as a result of being strongly engaged and well-informed. Comms play a pivotal role in facilitating a seamless flow of information. They reach across different departments and among colleagues at all levels of an organization's hierarchy. Furthermore, it fosters a sense of unity, reinforcing the company's culture and enhancing employee engagement.
How have comms become increasingly essential?
One great example: Viessmann
Given the accelerated changes taking place in the world at large and in businesses in particular, aligning employees behind a common mission is a crucial challenge. This is doubly hard when 80% of today's workforce consists of remote, hard-to-reach employees.
To illustrate how one company successfully managed a radical but necessary transformation, consider the story of Viessmann.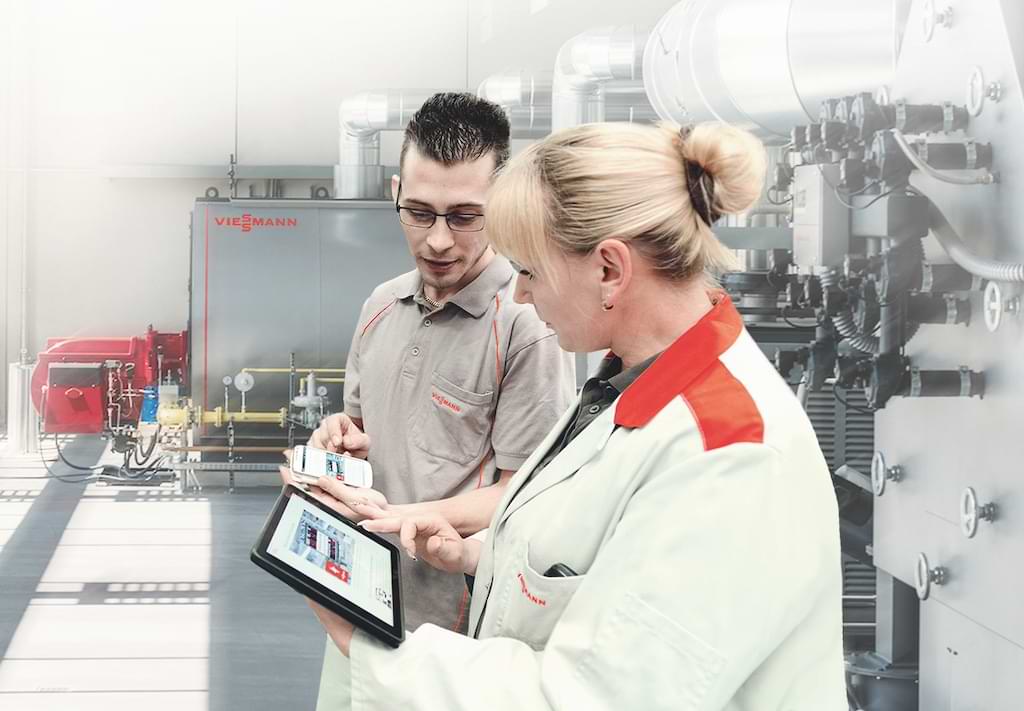 The manufacturer is a world leader in heating and refrigeration systems and has a long tradition of success. When their leadership acknowledged that the company needed to drastically change its mission to adapt to a more energy-sustainable future, many of their employees resisted. Why change a winning formula?
For the first time, the leaders at Viessmann had to actively manage how their employees saw their company. They had to gain back control over the narrative regarding who their company wanted to become. They needed to own their story. Suddenly, effective employee communications was no longer optional. It was a question of survival or failure.

This is the work of internal comms today: creating and sharing a company's narrative at a time of fundamental change. Communications technology provides the means for getting this important work done. Whether it's supporting greener alternatives, promoting DEI and mental health initiatives in the workplace, or the wide array of issues related to the changing ways we work, effective communication sits at the core.
The diverse avenues of today's internal communications
In a dynamic workplace where employees are scattered across locations, the need for diverse communication channels is clear. Having an array of internal communications channels is vital to messages being heard and understood. This is true no matter where your employees punch the clock.
Information sharing can occur verbally or electronically. Tools like a modern, mobile-first intranet are the best choice for optimal communication to all employees. The best internal communications software offers the convenience of 24/7 access from any and all devices, including personal smartphones and tablets. This is crucial for reaching non-desk and frontline employees.
5 primary sources of internal communication:
A Variety of Channels: Digital channels like employee email and newsletters, a modern intranet, employee communication apps, and digital signage, or traditional channels like printed magazines and notice boards facilitate communication in a variety of ways that match employee preferences and practicalities.
Face-to-Face: Although remote working is the new norm, real-time interactions and briefings help individuals communicate directly, providing immediate feedback and clarification.
Management: Leadership teams and executives often disseminate strategic information, company updates, and important decisions. But be aware, this top-down approach works best when employees are given the chance to offer feedback.
Peer-to-Peer: Informal conversations among colleagues, be they in-person or online, promote knowledge sharing, updates, and collaboration on a more direct and engaging personal level.
Teams: Colleagues working together on projects or tasks frequently engage in team-based communication to coordinate efforts and share progress.
Top 10 reasons why internal communications have become vital
Here are ten compelling reasons that underscore the importance of internal communications today:
It enhances employee engagement and productivity: IC encourages meaningful conversations that make employees feel valued, leading to increased motivation and quality work.
IC facilitates effective information sharing: Harnessing the power of modern comms channels ensures the right messages reach the right people in a timely manner. Targeted messaging eliminates the overload of irrelevant comms.
It improves the employee experience: Employee experience management contributes to a positive work environment and fosters employee retention by effectively communicating company benefits and initiatives.
It clarifies goals and objectives for all employees: Comms give employees a clear direction on the business roadmap, empowering them to make informed decisions and execute their roles effectively.
IC prioritizes tasks and gives them context: It helps teams align their efforts, stay aware of deadlines, and understand how individual responsibilities contribute to the big picture.
It drives positive action: Timely comms enable swift decision-making and instant response, two characteristics particularly important for digital-savvy younger generations.
IC supports crisis management: It acts as a valuable tool during crises large and small, facilitating timely and accurate communication to mitigate rumors and even save face.
Modern comms facilitate change: As seen in the example of Viessmann, effective IC allows businesses to respond promptly to changing circumstances, averting roadblocks to progress.
It crosses borders: Modern comms bridge geographical and cultural gaps, facilitating effective communication in distributed multi-lingual, multi-cultural organizations.
Comms promote your brand, internally and externally: Influential internal communication transforms informed employees into credible brand ambassadors, strengthening the organization's reputation.
Crafting an effective internal communications strategy
An internal communications plan serves as a roadmap to success, engaging employees and motivating them to share information. It promotes collaboration and clarifies organizational goals. Tactics within the plan pinpoint precise initiatives and actions needed to achieve business objectives.
It's therefore important that your choice of comms technology offers channels that align with all members of your target audience. It should ensure effective real-time updates that outpace the speed of change. Some examples are the push notifications of an employee app or tools like Slack or Teams. Ideally, these capabilities will be integrated into a multi-channel employee communications platform.
Key steps in crafting an effective internal comms strategy:
Assess the current state of your comms: Identify areas of strength and improvement in your current communication landscape. [Download our free internal comms audit template]
Set ambitious goals and objectives: Define what you aim to achieve through internal communications.
Segment your audience: Divide your workforce into relevant groups based on department, location, skills, or generation.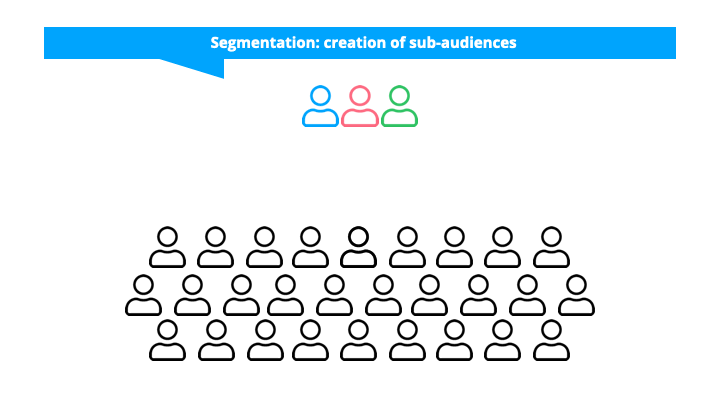 We hope this brief article will start you thinking about how effective internal communications are the master key to unlocking a harmonious and productive workplace. They ensure that the right information reaches the right people at the right time, fostering engagement, collaboration, and organizational success.
In a world where information truly is power, mastering internal communications is a strategic imperative.