It's hard to make internal communications measurement sound enticing.
Most of the time, even the mention of measurement has internal communicators cringing and averting their eyes.
And it makes sense.
When you've got too much on your plate and are being pulled in every direction, finding time to measure and figure out what the numbers mean isn't exactly appetizing.
So that's why we asked some of our internal communications friends to share some powerful stories about how measurement saved them time and energy. Ultimately, measurement helped these communicators do less work, align their internal comms strategies to the company's bottom line, and establish their leadership skills. 

1. Using internal comms measurement to do less work
Remember the good ol' days when you just sent an internal comms email out to the entire company and it evaporated into the abyss?
You had no way to know who opened or if they even got it.
Then you had to explain to leadership, HR, and other concerned departments that sending more emails was not going to help their cause.
Jen Hall, Director of Internal Communications at Novant Health, faced this exact predicament. She was able to sidestep the double work and show all the concerned parties that indeed, communication had happened.
We do a lot of internal communication with our HR department. About a year ago, we had a big paid time off policy change, which you know, a lot of people here are really emotional about their paid time off. It was a big deal and they were expecting a ton of feedback, a ton of questions, and a lot more chaos.

We rolled out the policy on a Monday and they didn't get any phone calls, no emails, and didn't even get any negative comments on our intranet page.

Their gut reaction was: 'Oh crap, no one knows. It didn't happen, people just don't know about it yet, that's why they're not asking questions.'

They wanted posters, flyers, emails, phone calls, the works to make sure this policy was well known.

And because we had measured the communication, we could say, 'Actually, they know. They're just not confused. They're good. They're happy.'

We pulled up the read count for the article we had on our intranet and we looked at how many people had opened the newsletter and had read the article. We could even count how many clicks the policy had from the article.

So by measuring our internal comms, we could show HR  that not only did employees see it, but more than 50% of our workforce read the actual policy.

In the end, we were able to push off a lot of work that was coming our way and kind of reinforced what we were able to do with HR, which was a really empowering moment for us."
2. Knowing what employees want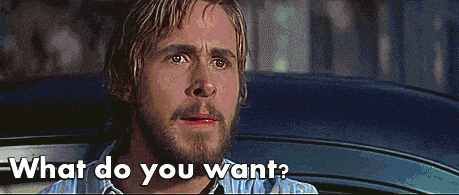 Knowing what employees really want is the key to engagement. But what happens when employees don't even know what they want?
That's where measurement can save you — because the numbers don't lie.
That's what Kristen Porter Basu found when she started implementing measurement into her internal comms strategy as associate director of strategic communications at the NCAA:
Sometimes readers don't really know what they want.

Luckily, we had the analytics to tell us what they really want.

When I started in this role in 2013, we knew we had to completely gut and redesign our intranet, so that gave us a great opportunity to do a lot of focus groups and surveys, but we also wanted to do a complete content refresh.

So, of course, we asked people what they really wanted to see.

Employees ranked the professional development and news-y type announcements at the top of what they were interested in and ranked the more human interest, get to know your fellow employee type stories at the bottom.

But guess what? When we actually went back and measured that, that was flipped!

So, really, it was the people stories that they were interested in.

We sent out a daily e-newsletter and framed the top with a great human interest feature story, and added the performance management stuff at the bottom, so employees got that information.

It was amazing to see the difference in open rates as well as hits on our intranet pages.

We learned our people love people — even if they didn't know it."
3. Using measurement to prove IC can be tied to the bottom line
Perhaps one of the most frustrating issues with working in internal comms is that your activities and outputs can feel really disconnected from the company's objectives.
And even if you know you're doing good work and the work you are doing is affecting the company positively, it can be almost impossible to prove unless you have a constant anecdotal feedback mechanism.
Sean Williams, a member of the Institute for Public Relations Measurement Commission, knows this predicament all too well.
From his work as a consultant, he has experienced the disconnect between an organization's objectives and internal comms. 
A smart measurement strategy, Sean told us, can tie internal comms not only to business objectives — but can also directly show how internal comms affects sales:
"I have a great sales communication story.

I had one client where we actually measured not only the uptake of the information (we were giving employees materials that they could use in order to go out and the sell product and services), but we also measured if they:

Opened the email that invited them to come to the meeting to talk about it;

came to the meeting to talk about it;

opened the email and downloaded the material;

said they would use the material; and

were using the material, to what extent, and how far along the sales cycle they were using it.

So we could begin looking and saying, 'You know what, if we get 50% of the sales force to come to the first meeting, then those people are X percent more likely or less likely to use the material.'

Pretty soon the company was able to look back and say, 'Wow, that was a really great investment. We returned about six and a half X on the investment on the materials.'

It was pretty fun."
Go ahead, measure your internal comms
Still on the fence about whether or not to measure your internal comms? 
These communicators were able to reduce their workload, prove their strategy, understand their employees better ... and increase sales. 
You can do this, too. 
So go ahead. Take this industry insight, apply it to your internal comms, and create meaningful change in your organization. 
It doesn't really get better than that, does it?