Staffbase understands that every organization is special. We know that while the need for an Employee App often starts with a desire to share corporate news, it doesn't end there. Hearing so many of our clients' great ideas about how they could use their Employee App was the impetus behind the introduction of plugins.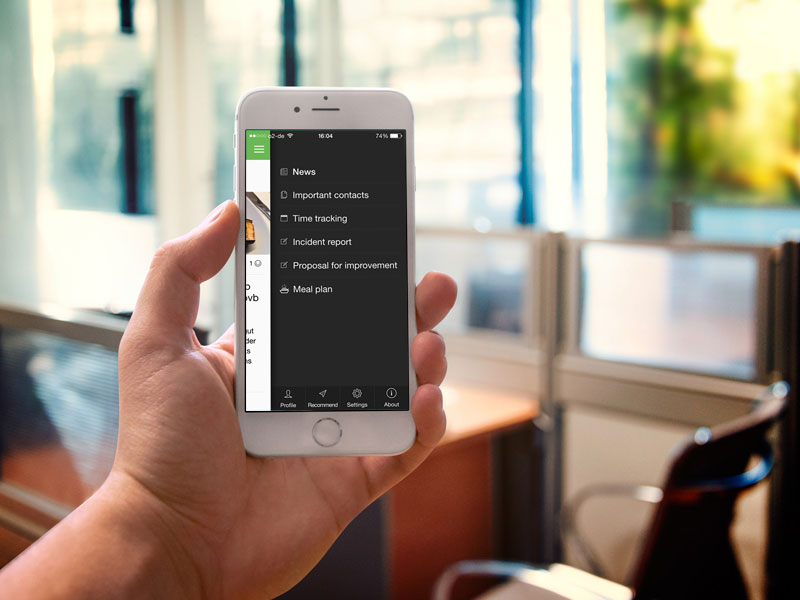 Plugins add functionality to your Employee App. They all have their own sidebar entry and are available to every client. Each plugin can be targeted to a selected group of users, and you can configure editors for each plugin.
You can choose from our plugin directory—or use our Plugin API to create your own. Three of the most popular choices are Forms, Time Tracking, and the Meal Plan.
Forms
There are so many reasons to ask your employees for data. The Forms plugin comes with ready-made templates for filing incident reports, address changes, damage reports, and a simple feedback form. And it's easy to add your own customized forms. All submissions can be seen in the admin panel and employees can set up an email address for receiving notifications.
Time Tracking
The Time Tracking plugin is an easy-to-use way for employees to clock in and out of work. The tracking timer can be paused (for lunch breaks, etc.), and employees can add notes and even edit their entries.
Meal Plan
If your business has an on-site cafeteria, this is the plugin for you. The cafeteria menu is surprisingly powerful content. Install it and watch your employees adopt your app in record numbers.
Create Your Own
Creating a custom plugin is as easy as developing a small web application. Staffbase's Plugin API provides an environment in which to add self-hosted applications to your Employee App.
Learn more about how and why companies choose Staffbase: