When you ask different people to explain what an internal communication system is, you might get very different answers.
But chances are, none of them are wrong.
This article will tie up loose ends and offer explanations for the three most common interpretations. And, according to these, an internal communication system can be either:
(1) a synonym for internal communication

(2) an umbrella term for tools and software used for internal communication

(3) a term used to describe an internal communication strategy.
Now let's take a closer look at what each of these three mean.
1. Internal Comms System: a Synonym for Internal Comms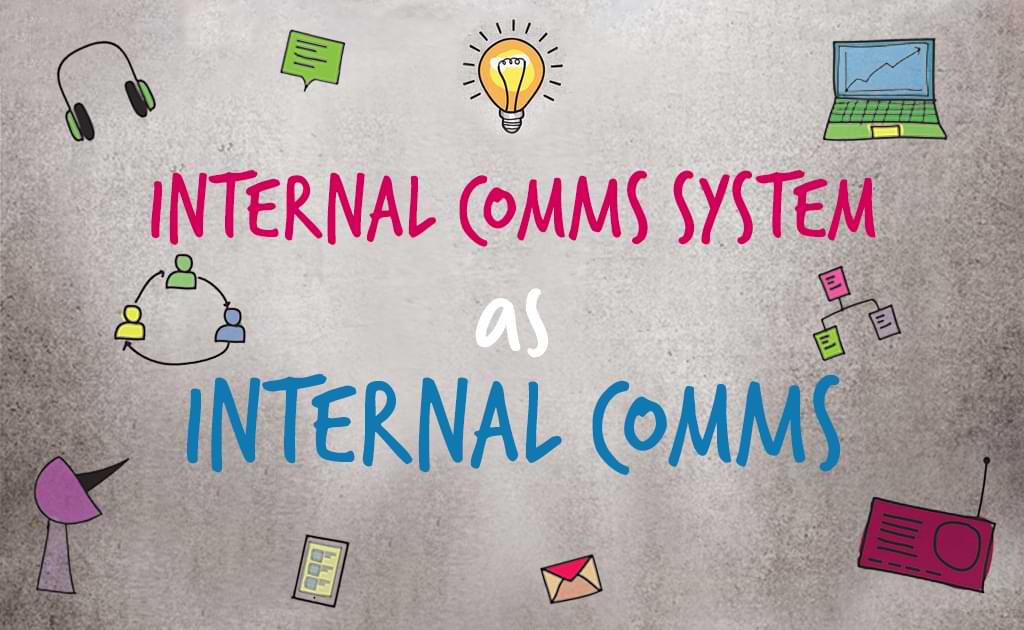 Let's start off with the synonym perspective. The terms "internal communication system" and "internal communication" are often used interchangeably. They refer to an organization's core communication system, its tools and processes used to share information.
But internal communication is even more than this. It has many benefits that contribute to the health of an organization. Moreover, the solutions and systems to choose from are as diverse as the organizations that implement them.
In the traditional sense, internal communication systems are used to distribute news and information from management to the workforce. This is often called top-down communication. More modern approaches have recognized the value of employee experience platforms. Here, the workforce is encouraged to interact and engage with the content, and, in many cases, to share their own content. Thirdly, some organizations focus especially on driving innovation and collaboration through their internal communication system. These organizations often opt for collaboration platforms. 
So, What Are the Benefits of Internal Communication? 
Beyond keeping employees informed, good internal communication can keep your workforce engaged, motivated, united and connected. Especially after the last two years, the importance and impact of good internal communication is undeniable. Moreover, in times of insecurity and great change, effective internal communication can be the glue that gets your organization through it all. 
Today, many organizations have a mobile-first system in place, or implemented one in 2020 or 2021. They are especially well positioned to keep their organization healthy and their employees happy. That is because mobile-first solutions make it possible to reach employees instantly. And they deliver all important updates right into your employees' pockets. 
💡 Would you like to learn more about the benefits of internal communication? Check out this article! 
What Are Some Internal Communication Challenges?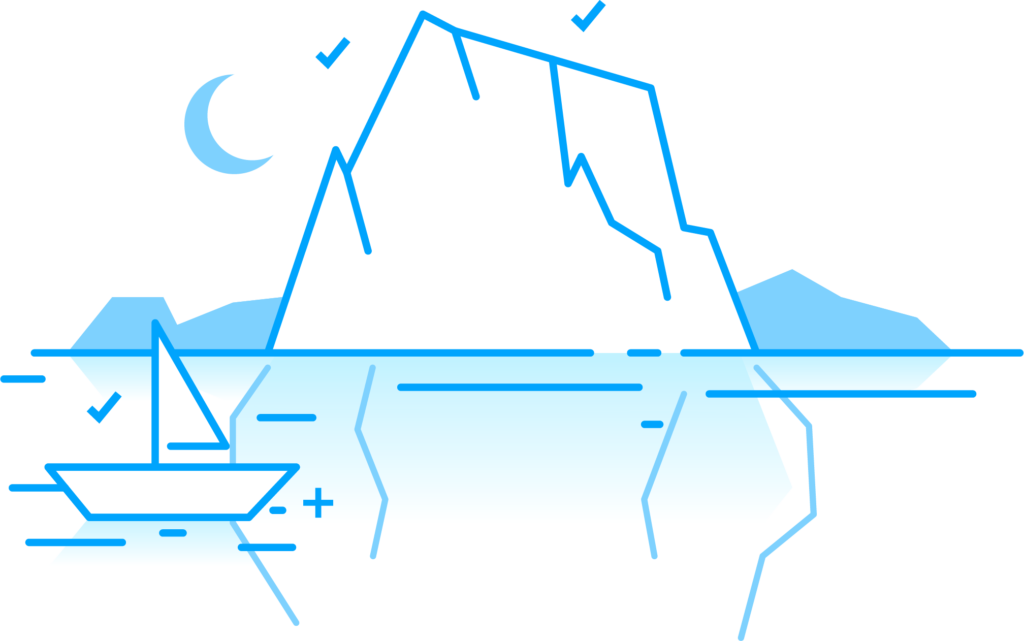 Naturally, internal comms also has its challenges. Many organizations are only beginning to understand the value of internal communication systems and how they contribute to the well-being of organizations. And when speaking to internal comms professionals, they often say that they are lacking support from management.
However, over the last years there has been a trend towards better understanding this impact. And the Covid-19 pandemic made one thing clear: companies with a good internal communication strategy in place were much better off. 
That's pretty good news for internal communicators and definitely helps support them in meeting their other challenges. These include reaching and connecting a multigenerational workforce, and improving the understanding of the workforce and its needs overall. Additionally, internal communicators also need to address information overload, device chaos and language barriers, to name a few.   
💡 Want to learn more about internal communication challenges? Read Our Blog Post on 10 Internal Communication Challenges and How to Master Them! 
2. Internal Comms System: Tools and Software for Internal Comms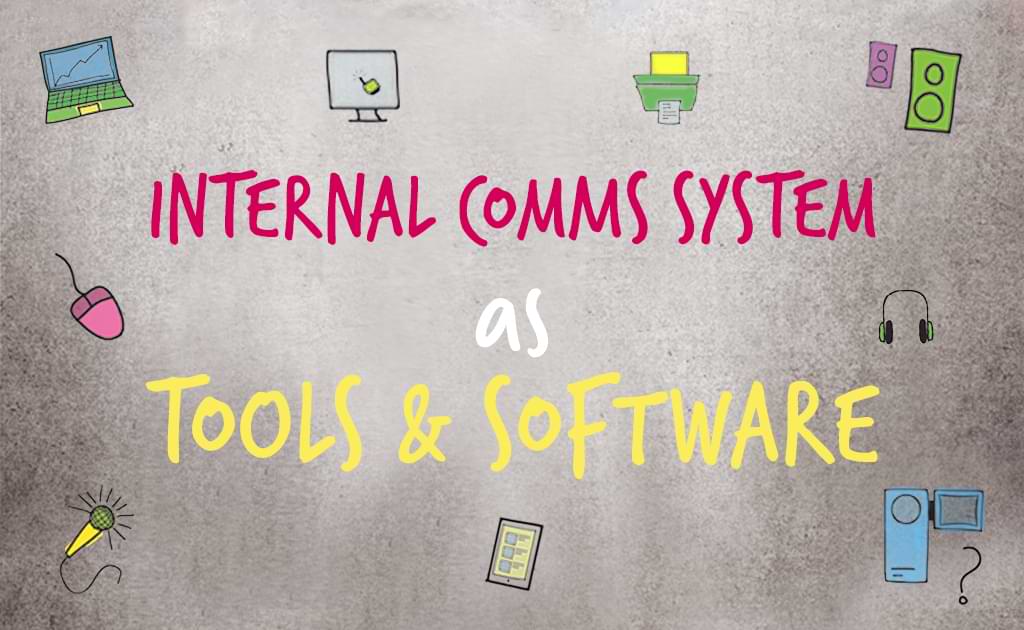 So, the second meaning of an internal communication system addresses the tools and software used for internal communications in organizations. Internal communication focuses on reaching and engaging employees by means of a range of channels. Traditionally, non-digital channels were used, such as notice boards and company newspapers. However, they don't match the needs of the modern world, because they don't engage employees, and they don't always reach them. 
Because of this, digital internal communication channels have become indispensable. They allow for realtime communication, for employees to engage with content, to give feedback, and ask questions. They also make it possible to measure the impact and reach of comms, and even to send targeted messages. But with the many vendors and solutions on the market - how do you know which tool to pick? 
What To Look For In Internal Comms Tools and Software? 
We work very closely with our customers. In fact, this helps us to understand the communicative needs of their organizations. In the modern age, this calls for a digital, mobile-first solution - matching the needs of modern-day workplaces. But there is more. Here are some of the most important traits to look out for when choosing an internal communication system: 
📣 Reach Everyone - All employees should have access to the system.
⏳ Realtime Communication - Your system should reach your employees instantly. 
📐 Measurability - Your tool should be able to measure the impact of your communication. 
😃 Ease of Use - Your employees should be able to use your tool with little to no training.
👩‍❤️‍👨 Employee Engagement - Your employees should be able to interact with your content.
🖥 Integration - Your system should be compatible with your existing tools. 
📈 Scalability - Your tool should be able to grow as you do.
📲 The Right Features - You should pick the right helpers for your people. For example, common features include: news feeds, instant messaging, push notifications, search, personalised messaging, surveys & polling, auto translate and branding.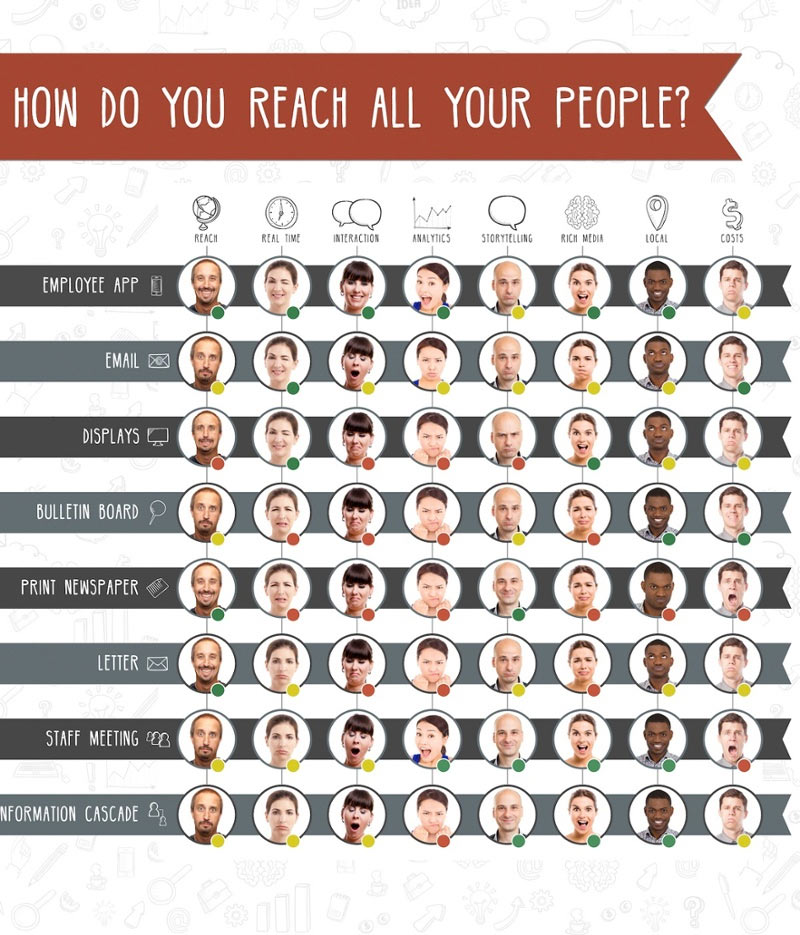 Examples for Internal Communication Tools and Software
Overall, there are many ways how organizations can realize an internal communication system. And there are a number of internal comms tools and software available on the market today. The most common categories of internal communication software are: 
Chat Services 
Podcasting Tools 
Video Tools 
Digital Signage Software 
Collaboration Tools 
Digital Company Newspapers 
💡Want to find out more about how to choose the best internal communication software? Check out this blog post! And for specific vendors, consult the Clearbox Buyer's Guide.
3. Internal Comms System: Internal Comms Strategy
So, for our final perspective on the concept of an internal communication system, let's take a closer look at internal communication strategies. The last years have taught us that a good communication strategy can get a company through some really tough times. And, most importantly, the strategy should already be developed beforehand. This means that, when a crisis hits, it can be acted on immediately.
But what are the ingredients for a good internal comms strategy? Let's look at the most important steps to consider: 
1. Assess Your Current Situation
First, understand exactly from where you are starting. The best way to do this is through an internal communications audit. Download this free guide for advice on your internal comms audit and get it right the first time! 
2. Understand Your Who 
Secondly, get a clear understanding of your key stakeholders, your target personas, and your communications team. 
3. Understand Your What  
Then, understand your key activities and your communication goals. And define your key messages and the stories you would like to tell.
4. Figure Out Your How  
Now how are we going to make it real? Understand the communication channels needed to reach your goals, the budget available to you, as well as how to measure the success of your communicative endeavours. 
5. What Are Trends and Best Practices in 2023?
In addition, staying on top of trends is a great way to understand how to improve your strategy. So, find out what is currently going on in the world of comms. And learn from other organizations in your industry. In other words, which tools should you use? Or, which formats should you try? You can benefit from the experience of our customers by reading this blog post on internal communication trends in 2022. 
6. And Finally — How Do You Bring It All Together?
Finally, you can add all these building blocks and create your internal communication strategy. We put together a blog post with all the details on how to develop your internal comms strategy - click here to check it out!  And if you want to skip right ahead and get started, get your free strategy template here!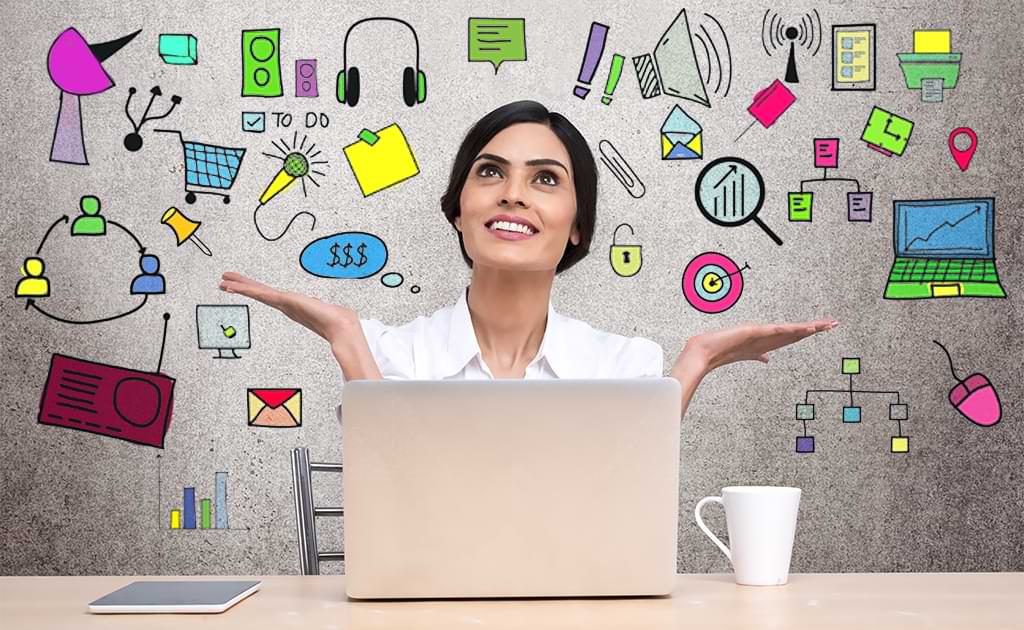 Great, now when someone asks you what an internal communication system is, you can tell them about all three meanings!
We hope this article was insightful and gave you many impulses to improve internal communication in your organization.