As a sponsor for the 5th Annual ALI Strategic Internal Comms Conference in Boston, Staffbase was fortunate enough to have the opportunity to discuss and learn from more than a hundred internal and strategic comms professionals. Featuring presentations from communications leaders at companies such as USA Today, Mohegan Sun, and Crayola, the Conference focused on strategy and shared best practices for building a culture of engagement and workplace motivation.
Conferences are a great way to get involved and an important tool for internal communicators. Here are three key learnings from communication leaders at the ALI Strategic Internal Comms Conference in Boston:
1. Social Media Fosters Employee Engagement
Social media plays a large part in people's social and personal lives, connecting us to friends and family. It can be used to keep in touch with people who may live far away from us or to keep up with old friends. In business and internal comms, social media can not only be used as a communications tool, but also as a way to unify employees under a shared purpose and promote engagement and motivation.
Kyle Gillis, Corporate Communications & Social Media Specialist for Magna International utilized social media at Magna to engage employees. Magna is a global automotive parts supplier based in Ontario that manufactures vehicle seats, chasses and other products and the company was struggling to engage employees. Gillis overcame these challenges by sharing positive stories using social media as a catalyst for change. By running social media campaigns such as "We Have Magnatude" and "60s on 6," Magna was able to increase employee engagement and increase their social media following more than 30 percent each year over the past two years.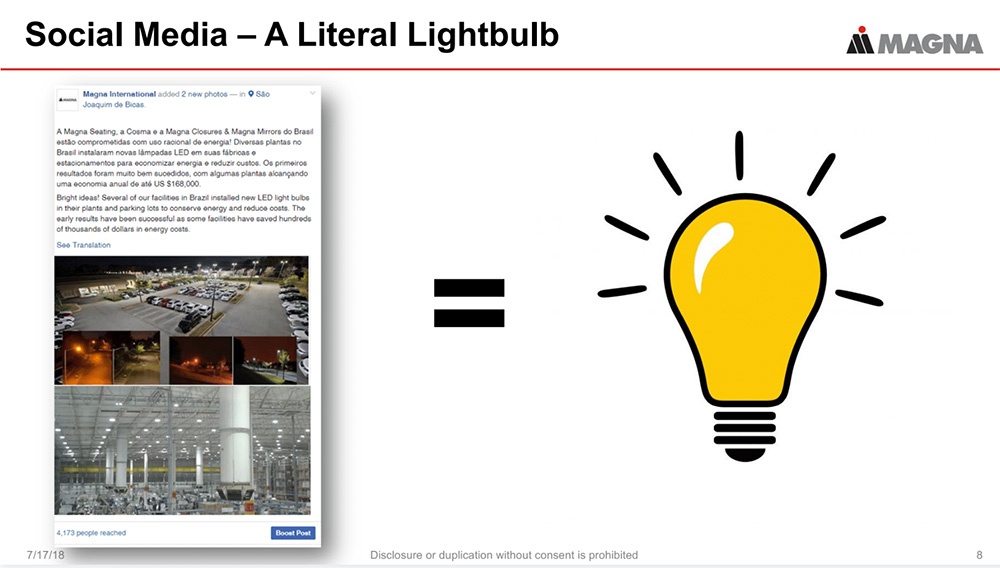 2. Executive Participation in Communication is Critical
The topic of getting leadership on board in internal comms efforts was brought up repeatedly throughout the conference as a critical piece of communication success. Feeling connected to leadership in a company is critical to feeling connected to the company as a whole. According to The Muse, companies with engaged employees are 2.5 times more profitable and highly engaged employees are 87% less likely to leave their company.
Karen Kelly, Executive Communications & Employee Engagement Manager for Crayola discussed how Crayola worked to brighten their company culture and their CEO was at the frontlines of the effort. Crayola drove culture change by establishing and communicating a set of leadership behaviors or competencies that they wanted to implement internally with education and with the their CEO leading by example. Fun t-shirts, videos, newsletters to "Crayolians" and employee recognition efforts helped Crayola achieve their company culture change. And with their CEO acting as an internal champion, they were able to create a lasting campaign for employees.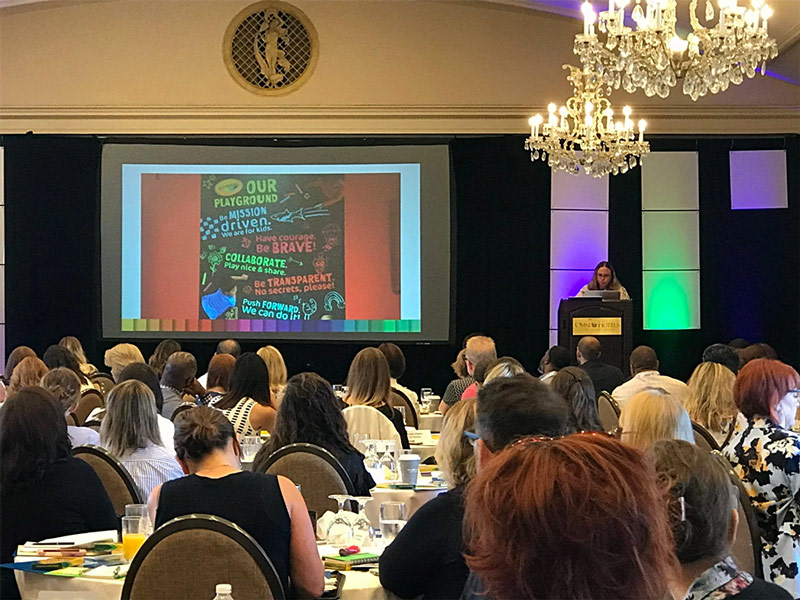 The Internal Communications Director for Medidata, John Ford's entire presentation was on executive comms best practices. He found that executive participation was so critical to engaging employees in internal communications. At Medidata, Ford implemented a live blogging campaign with the executives to rally employees to share business objectives. He worked with executives to make content that mattered to 1600 employees and had executives do a two-post per day on their blog to ensure optimal engagement.
Lisa Ramsey, Director of Leadership & Employee Communication for AbbVie shared insight on just how critical executive communication is in times of change for a company. In times of change, it is essential that you get executive presence in communications, Ramsey states that, "transparency is your best bet." Usually when change is happening, the higher up communicators such as executives have been living with the change for some time and it is important in communicating to the lower down employees that they remember that those employees are living and experiencing the change for the first time. Executive communication in times of change is critical to transparency and maintaining the trust of employees.
3. Video is an Effective Comms Tool
In the present age of digital media, video is the most effective tool for communicators because it provides reach and is proven to be more engaging. As technology has increased, it has become very easy for anyone to make video content, making video the best tool at internal communicators disposal.
Stephanie Gillet of Pet Supplies Plus discussed how her Pet Supplies Plus was able to use video content to engage hard-to-reach retail employees in a culture of high turnover. With 438 stores in 33 states, Stephanie and her team created an engaging "Top 10 Countdown" video featuring employees to show how the customer experience translates to the employee experience. Pet Supplies Plus found that the engaging nature of video content helped to get their message heard by employees and because employees were more informed they felt better connected.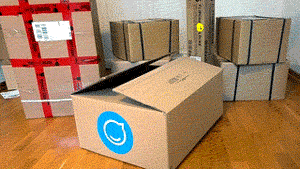 With their video content combined with their internal comms efforts, they saw a drop in turnover in just six months!
Ashlee Davidson, Internal & Executive Communications Director of the Harris Corporation shared an amazing video campaign to improve employee engagement as well. The video campaign centered around Ashlee walking the halls with the CEO of the Harris Corporation while asking him personal and professional questions. The campaign was centered on driving internal comms through transparency in order to engage employees and build a connection with them.
Staffbase left the Conference stuffed with strategic internal comms knowledge that will help us serve more customers with a product that will evolve to better meet their needs...and we were also literally stuffed in an elevator with lots of new friends. Thanks, ALI!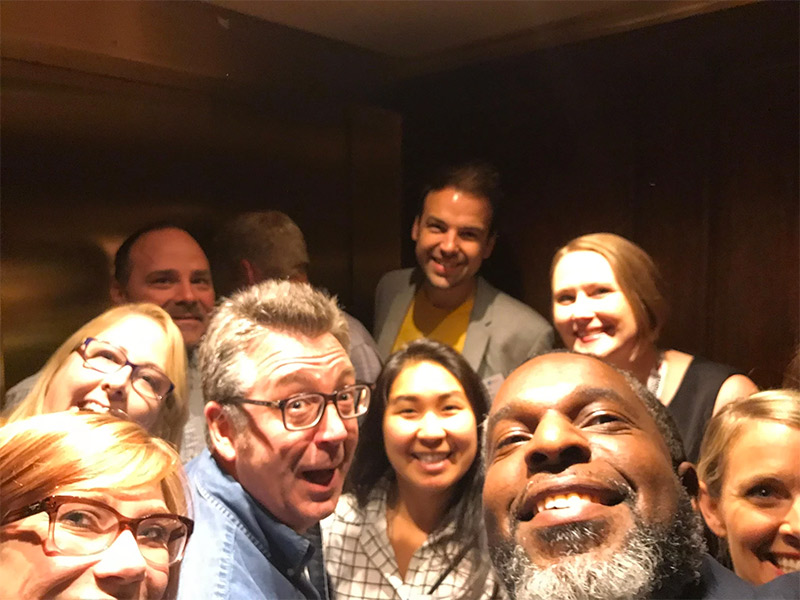 Read more about employee communication best practises: