News and updates are in the center of the Staffbase employee app. That's why we continue adding new features to help you communicate effectively. Today I want to show you our two most recent additions to news publishing:
Scheduling
If you have a number of news you often want them published at a specific date and time. In Staffbase it's now possible to schedule times for publishing and unpublishing of news articles and updates.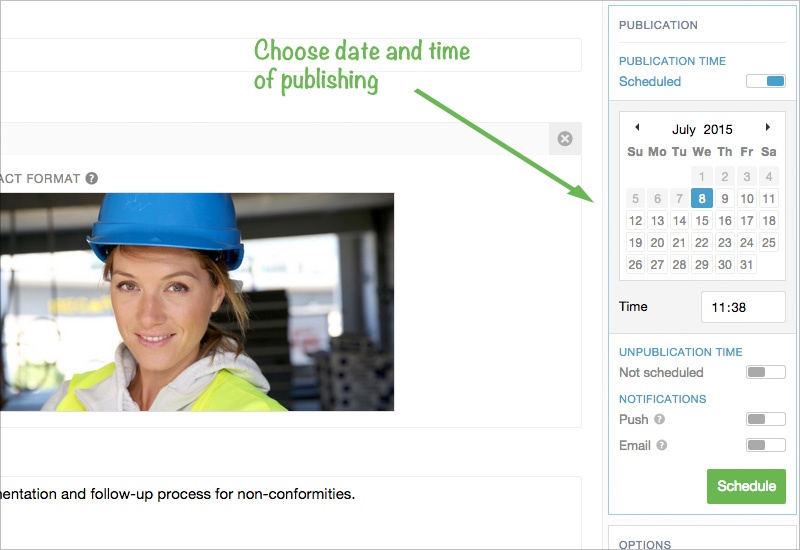 Read Acknowledgement
For some updates you want to make sure that all people in your company read and understood its content. That's what the "acknowledging" feature is about. You can enable it for individual articles or for all articles in a certain channel. Your staff will see that there is an outstanding confirmation and can use the "acknowledge" button to confirm the news. A user list shows you who has acknowledged the news so far.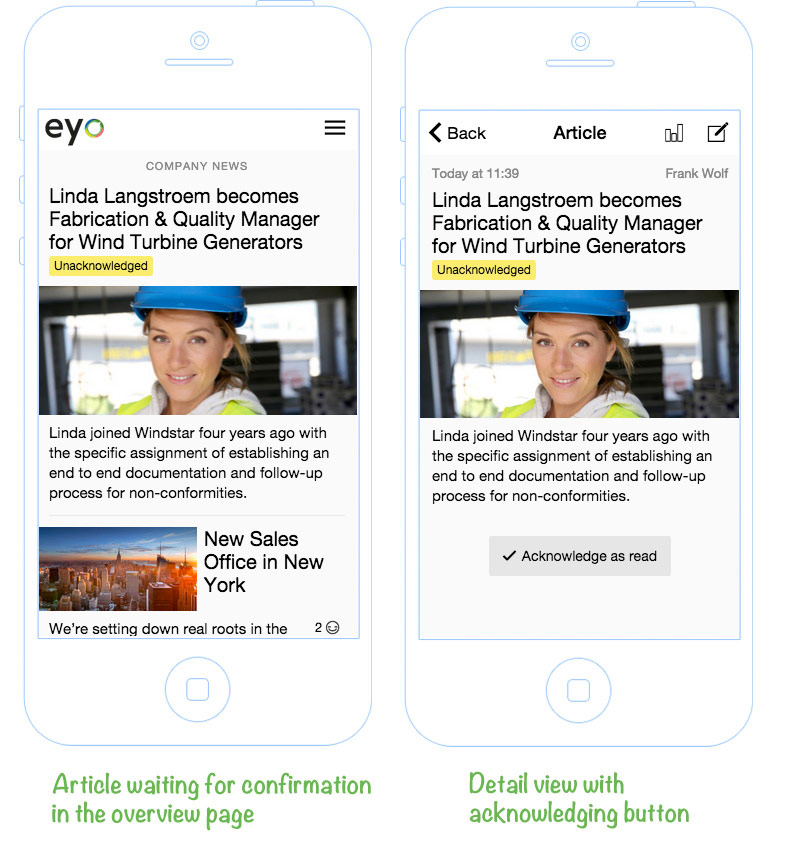 Learn more about how and why companies choose Staffbase: