The Staffbase employee app platform now supports SSO with SAML 2.0 in addition to the existing OpenID integration. A very common scenario is to use SAML to provide single sign-on for your employee app based on your Microsoft ADFS.
Furthermore, the new release brings a number of new options for news pages. Admins can choose between chronological and channel-based news sorting. You can also choose to let the user decide between two options. You also have more control on the navigation for news pages: choose to show a list of channels below a news page in the sidebar. This is particularly helpful if you have a lot of different channels aggregated in one news page and want to give users the option to directly navigate to a single channel.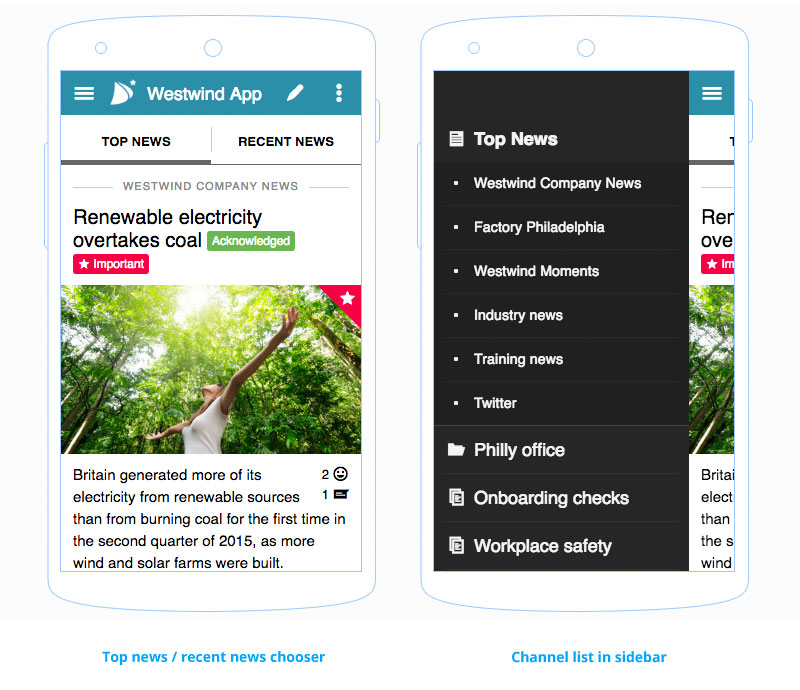 The new options can be found in the news page's settings in the menu administration:
The changes are available for Android and web browser. The iOS version will be updated right after the review in a couple of days.
Learn more about how and why companies choose Staffbase: