[youtube https://www.youtube.com/watch?v=AyKrOxZkBlA]
HOMAG is the world's leading manufacturer of machines and systems for the woodworking industry and trade. The company holds a global market share of more than 30 percent, with a philosophy centered on reliable partners, satisfied customers, and committed employees.
HOMAG's wide range of services—together with its corresponding control software—makes the company's offerings unique. One example is the "tapio" system, an Internet of things (IoT) platform which combines sophisticated digital products for the wood industry with thousands of production machines and an extremely varied supply of materials and tools. Given HOMAG's focus on such innovative technology, it's no wonder they've digitalized their internal communications with an employee app they call, "HOMAG Connect!"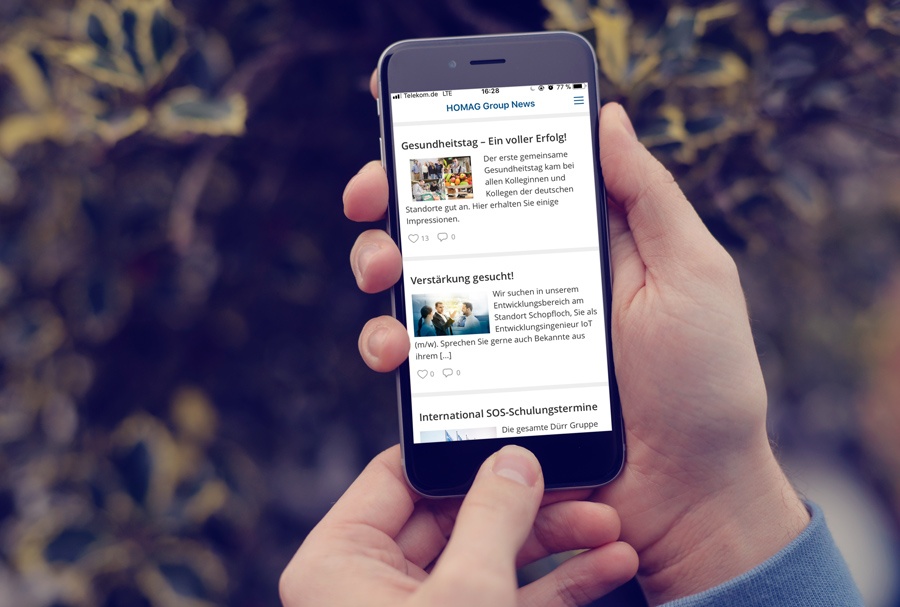 Managing Change While Creating a Common Identity and Culture
The "HOMAG Connect!" app was launched with two main purposes: to increase the reach of company communication all the way to its non-desk employees in sales and services (as well as those on the factory floor), and to promote more positive dialogs within in the company. "We want to create a common identity and culture worldwide. Our company is undergoing a major transformation, and so it's particularly important that we have a channel that allows us to quickly share information about important changes with every one of our colleagues around the world," explains Christian Schulten, Director of People, Development & Communication.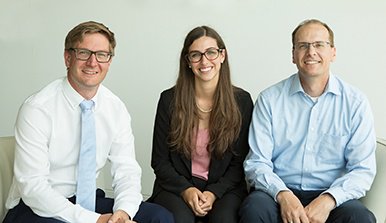 Christian Schulten and the HOMAG communications team.
It should come as no surprise that HOMAG had demanding requirements for their digital communication. But a branded app from Staffbase provides a solution that meets all of their needs with its global customer base, secure hosting, and strict privacy policy. "The app is a modern, interactive, and attractive tool for internal communication and the onboarding of new employees," says Mr. Schulten. And while the company continues to provide internal communication via its intranet and a printed employee magazine, the app has complemented these traditional channels and greatly improved the digital fitness of their employees.
The project was introduced in May 2017 and prepared jointly among many stakeholders, including the Group Workers Council. Everyone reacted positively, convinced that digital communication would add value to the experience of their employees. The workforce was given access information via an email or a letter (see picture below), and the app went live in October.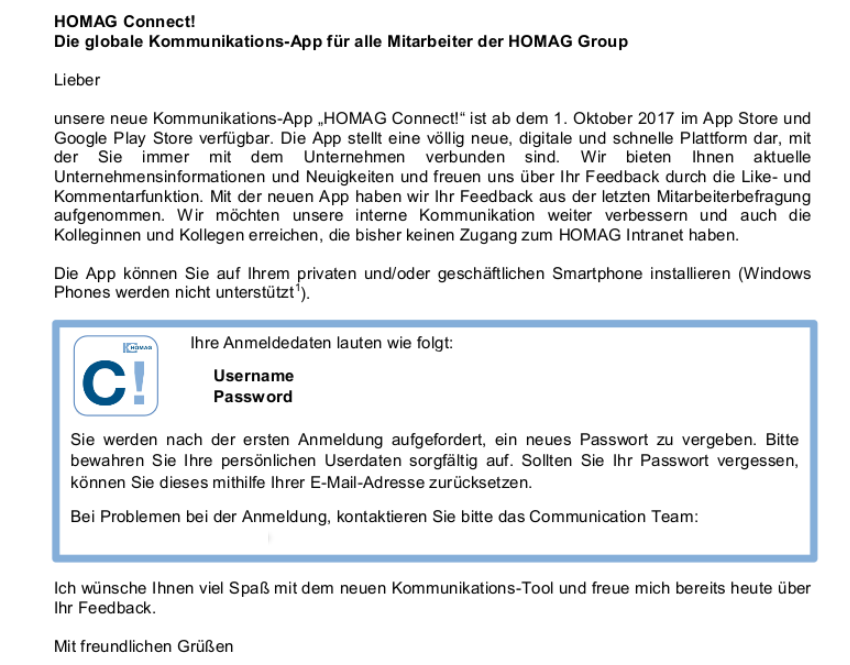 Surveys and Feedback Enhance Transparency and Employee Happiness
"HOMAG Connect!" is used globally as a platform for creating employee dialog and encouraging feedback. Through the app, users are given company news and information to which they can then respond or give their opinions. They can also share thoughts on their daily work and suggest possible improvements simply and easily. The transparency of company-relevant projects is greatly enhanced by the app, as is employee recognition, resulting in a workforce that can better understand how their personal contributions improve the overall company strategy.
Successful app implementation was aided with the use of Forms, one of Staffbase's many standard plugins. A survey was configured which could be targeted to specific audiences. Users opened it from the app menu and could then offer their comments. The preview function allows the team to view this input on different devices, be they mobile or desktop. "Of course we're interested in how satisfied our employees are with the app. So far, it gets four out of five stars," Mr. Schulten happily reports.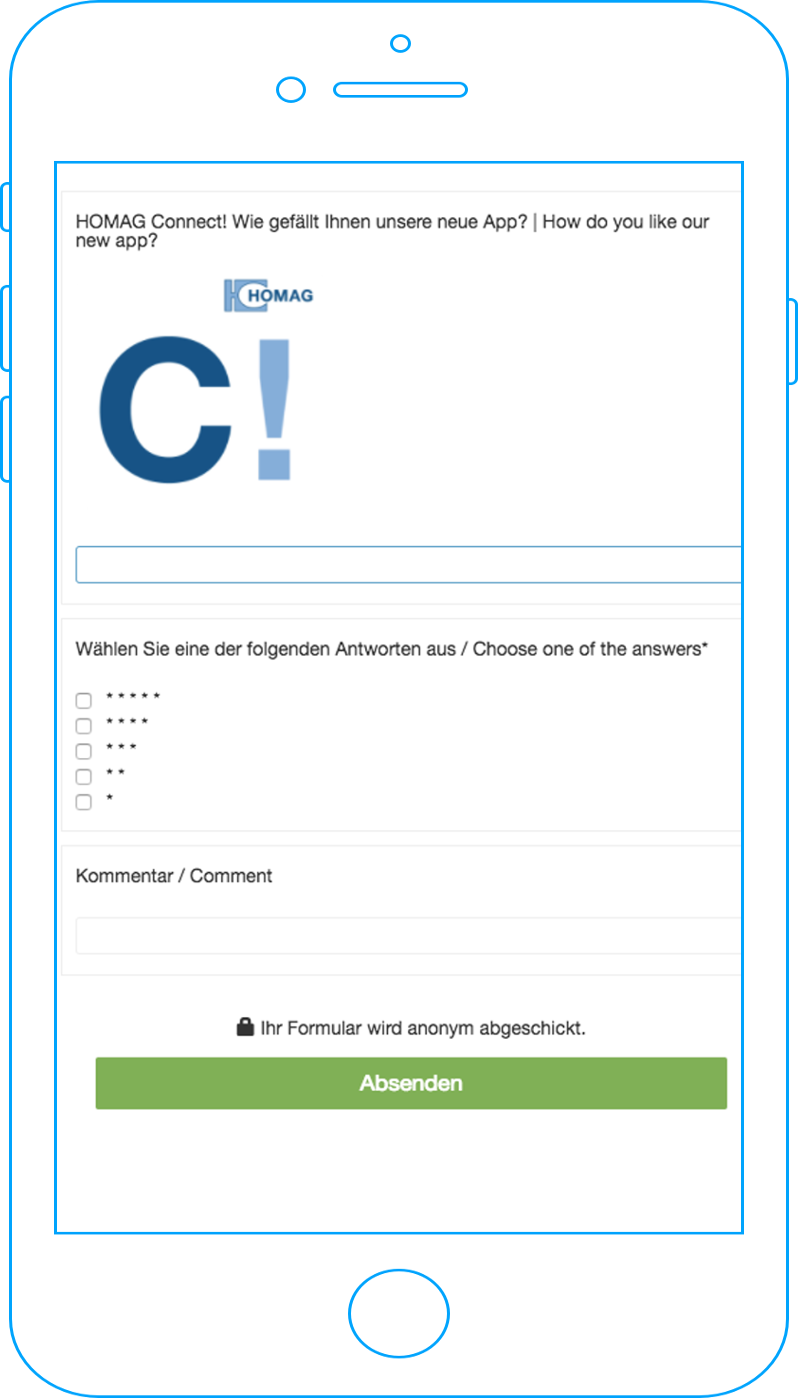 In addition to the survey, the team also uses the Staffbase Employee Happiness plugin in order to gauge the average mood of the employees on a daily basis. With three smileys and a comment function, people have the opportunity to give anonymous feedback about their working day. Results then appear in the form of a graph visible to administrators, giving them a quick and easy way to assess the overall company mood.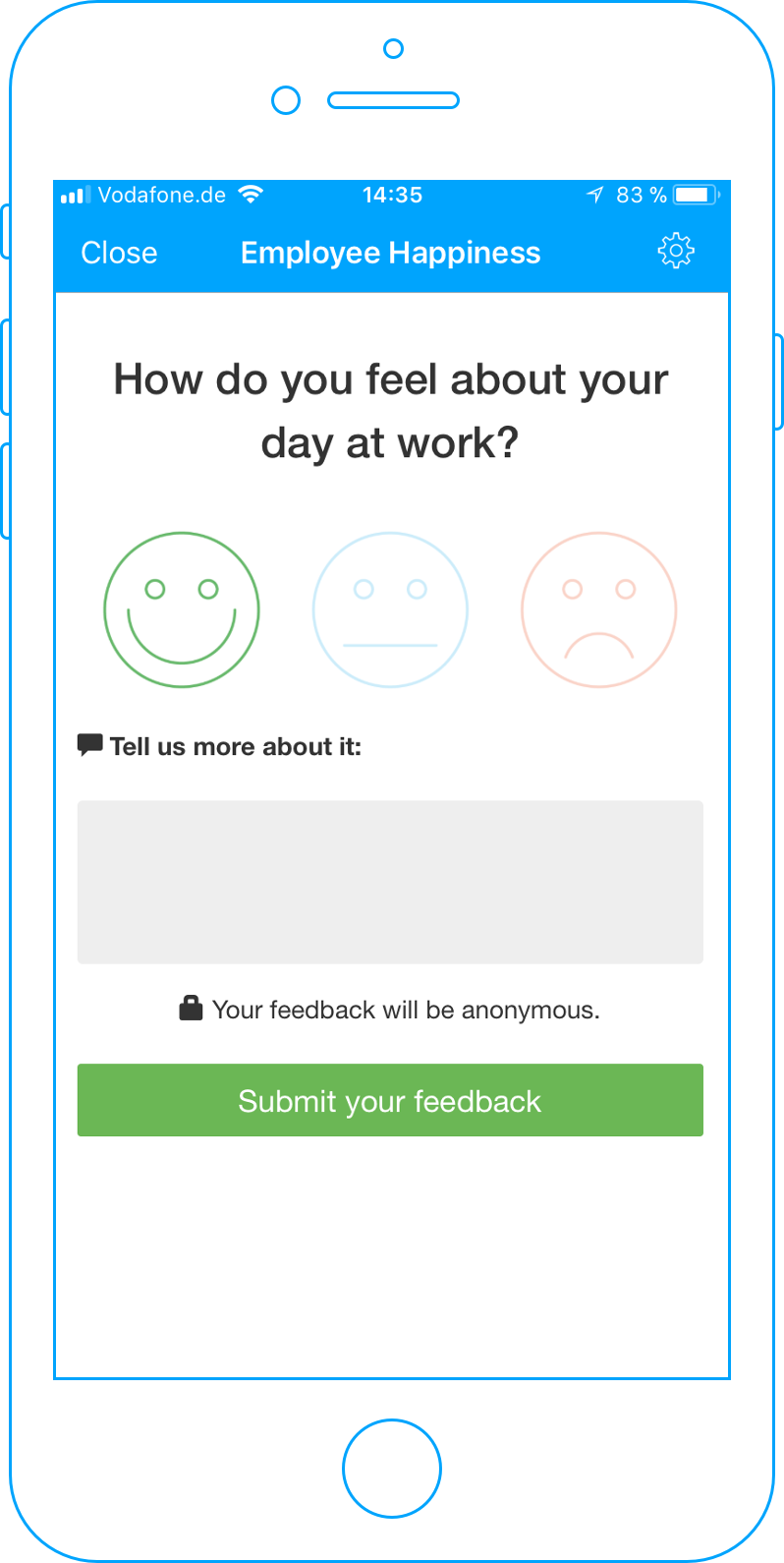 Positive Communication Is Fundamental to HOMAG's Digital Future
Nearly 25 percent of the company's 6,300 potential users were registered after just the one week of availability. Says Mr. Schulten, "The goal is a user rate of 90 percent or more. Helping to make this a reality has been the introduction of a chat platform in the app. Instead of external messengers like WhatsApp, company conversations can now take place within the secure confines of the app, meeting privacy requirements that are not only important to us, but to our employees."
As Mr. Schulten concludes, "The strong response we've seen signals a clear mission for us to bring our other communication channels further into the digital future. Such efforts will contribute to a lasting, positive dialog with all of our people." 
{{cta('98d451b7-9e29-4dea-bd0b-2713a240a655′)}}
For more information about internal communication in the digital workplace, please feel free to contact us or check out the following articles in our blog: