Do you ever get the feeling that your intranet isn't everything you need it to be? 
Well, you're not alone. Below are thirteen of the unfortunate yet common challenges and pain points that organizations worldwide are experiencing with their aging intranets and other outdated employee communications technologies. 
Quiz yourself. Do any of these complaints sound familiar?
1. You're not future-proofed!
Your legacy systems can't scale to your growing workforce and don't harness the power of modern design, innovations like AI, or reliable API integrations.
2. Your intranet is a wasteland of irrelevant, out-of-date information.
As many as 90% of intranets fail within three years. The unfortunate result is an expensive document repository of largely irrelevant information in which it's impossible to find what you're looking for.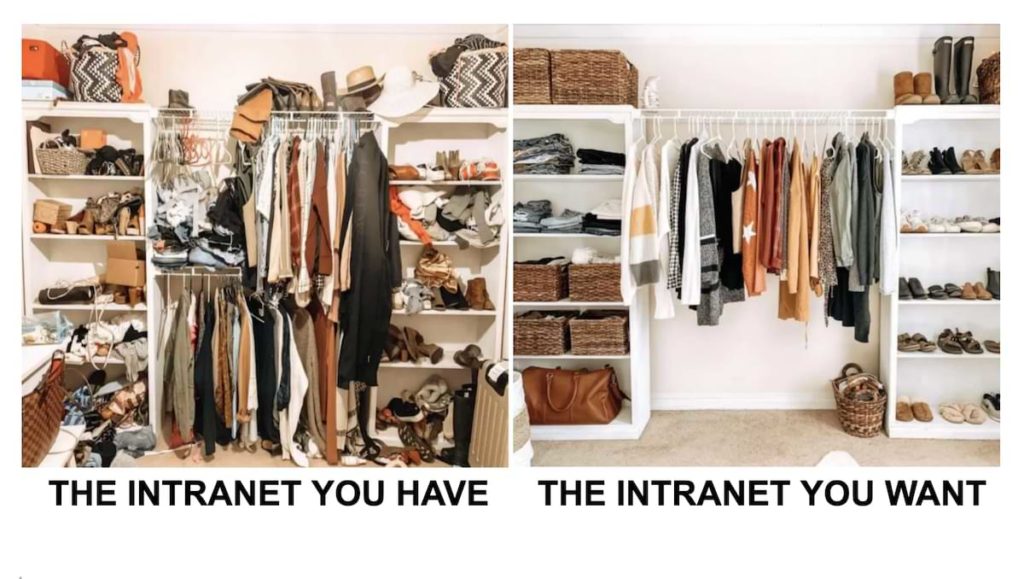 3. You can't reach or communicate with employees who aren't sitting behind a desk.
Frontline jobs make up approximately 70% of the current US workforce. Without a modern intranet, these employees lack direct access to company news and information.
4. Your employees use a lot of tools and services to do their job but lack a centralized place to access them.
New technologies are increasing digital workplace complexity. At the same time, organizations are becoming more fragmented, with employees who work in a variety of environments being overwhelmed by a flood of messages sent via disparate channels, keeping them from being fully informed and engaged.
5. You're struggling to promote your company culture and create engagement with a dispersed and increasingly remote workforce.
US analytics and advisory company Gallup has shown through decades of research that engaged employees produce better business outcomes than unengaged ones. The bad news is that only two in ten US employees feel connected to their company's culture. That's not totally your clunky intranet's fault, but it's definitely not helping.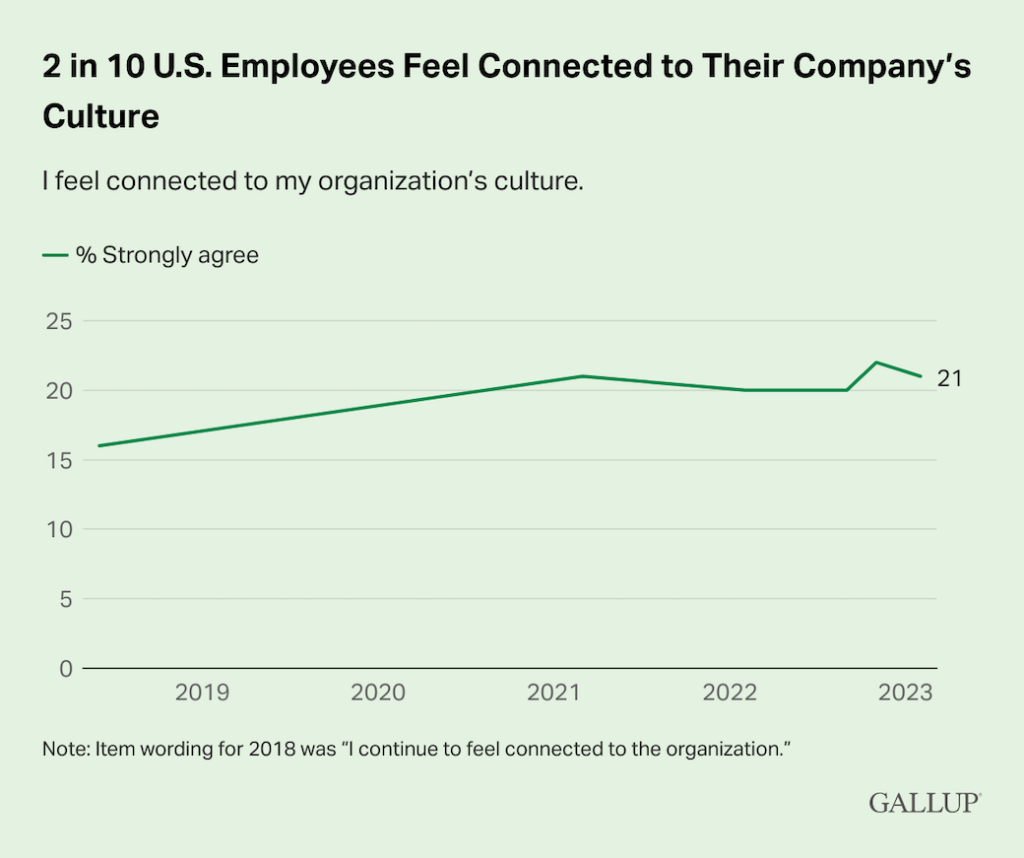 6. You lack actionable employee experience insights that should be informing important business decisions (sooner rather than later).
If your intranet can't provide actionable insights into the employee experience — whether through surveys or with useful metrics like reach, usage, interaction, and satisfaction — how can it be expected to improve it? The best of today's multi-channel intranets, focused on communication, improve the employee experience while also measuring it with actionable data, creating an ongoing cycle of success.
7. You wish you could create more relevant and personalized communications with targeted employee audiences.
It's a simple fact that making an organization's goals tangible for every single type of employee you have takes more than just one-way, one-size-fits-all communication. Can your intranet do that?
8. You can't search the entirety of your digital workplace.
The abundance of tools and services at use in today's digital workplace makes searching through all available content a chore. Modern intranets with federated search solve this problem, providing employees with a better experience, saving time, and increasing engagement in the process.
9. You're sending the same messages over and over and wondering why this important but tedious work can't be automated.
Are you repeatedly sending the same message to really make sure it's understood, or are you having to send the same message again and again for all of your different channels? There are better things you could be doing with your time, right?
10. Your employees lack the kind of brand affinity that should be supporting your employee retention goals.
Executed correctly, your intranet can and should be a vital touchpoint for the internal branding that supports your bottom line. If your intranet isn't branded then you're missing a great opportunity to engage your employees and generate real staying power.
11. You can't do it yourself and feel bad bothering IT every time you need their help making changes to your intranet setup.
No one likes to feel dumb. Especially when they're not.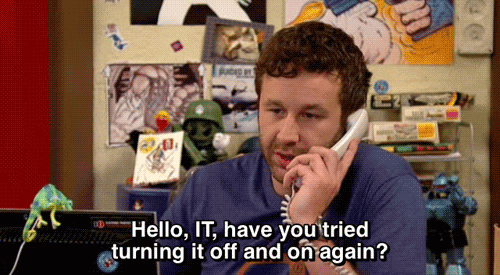 12. You're overloading your employees with email.
You can track opens, clicks, location, and a whole suite of other interesting metrics, but none of them can tell you if people actually read your email. We hate to break it to you, but they probably don't. Perhaps they would if they knew your emails always included relevant, useful information tailored to their needs.
13. Your employees simply don't use it.
Staffbase research shows that 51.5% of employees are unsatisfied with their intranet. We don't like those odds.
So now what?
If more than a couple of the above issues ring a bell, then maybe it's time to review and evaluate your current intranet situation.
The good news? The Staffbase Intranet is an integral part of a multi-channel employee communications platform that addresses all of these challenges and more. Is it right for your organization? There's only one way to find out!