Christine Karlovic is the Director of Marketing and Communications of EDF Renewables North America. EDF is a branch of this global renewable energy company that delivers power through wind, solar, and energy storage projects. We spoke with Christine about connecting EDF's remote employees and the struggle to engage a large multilingual employee network with relevant content.
When Christine came to EDF, the company mainly communicated with old-school email blasts, tedious marketing automation platforms, and delay-prone translators. It would take Christine's hours to create PDFs of company news to attach to emails. In addition, auto-translation for her multilingual workforce was impossible and internal comms team couldn't gather clear data on the effectiveness of these emails. Ultimately, Karlovic says, "it was a bit cumbersome, not super efficient, and it wasn't reaching all of our employees."
We had a lot of field technicians that didn't feel connected to the organization because they're not on their emails or sitting at a desk all day. That was key to us: How do we reach our employees in a way that's engaging and also makes it easy for them to get the information?"

Christine Karlovic, Director of Marketing and Communications, EDF Renewables North America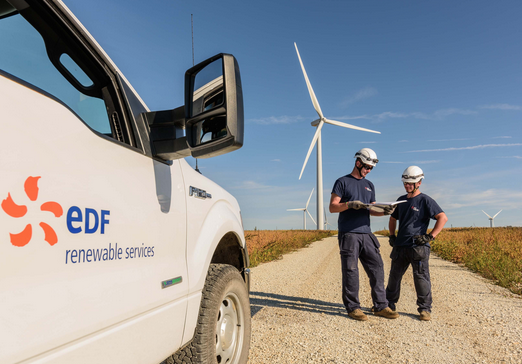 Connecting Remote Employees Began with an Employee App
Christine says that after launching their employee app, the difference was like "night and day."
For instance, in their app, employees can easily share photos and receive push notifications regarding urgent situations. Moreover, they can access HR updates like new hire notifications—no matter where they work.
Only 6% of energy and utility leadership believe their efforts to attract a younger generation of technical workers have succeeded. However, this statistic isn't a concern for EDF Renewables. According to Christine, "there's this generation of employees that we're about to hire who are digital and mobile and [an employee app] appeals to them."
It's great to see the employees actually engage with the news and be able to gather data to determine what employees like and what they're not interested in seeing."

Christine Karlovic
See how Christine could leverage the Staffbase app to begin connecting remote employees in authentic, personal, and local ways. Tune in to our podcast below.
Read more about employee communication apps: