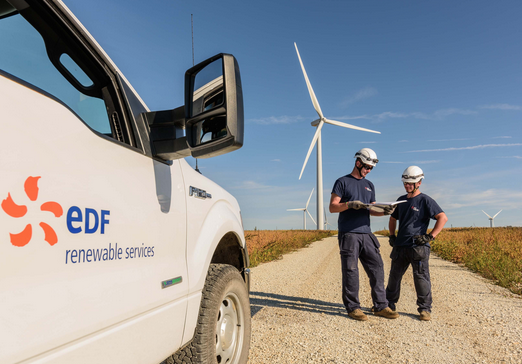 Christine Karlovic is the Director of Marketing and Communications of EDF Renewables North America-—a branch of the global renewable energy company that delivers power through wind, solar, and energy storage projects.

In this week's episode of Communications Academy, we spoke with Christine about her struggle to engage EDF's large multilingual employee network of roughly 1,100 people with relevant content through old-school email blasts, tedious marketing automation platforms, and delay-prone translators:
"It's been a really long process in just getting the communications off email . . . and into a digital format. Three years ago we were sending out news to employees in an email blast just using our regular Outlook system with PDF attachments in the email. And then we started to develop it more into a digital format using MailChimp. It was a very tedious process, but a way for us to get some data rather than no data."

Tune in to our podcast below to learn about how Christine was able to leverage the Staffbase app to begin connecting employees across the country in authentic, personal, and local ways.
Here are two free Staffbase webinars to help you continue streamlining your HR and Communications strategy!
1. How Can An Employee App Make Your Job Easier?
You need to deliver a considerable amount of information to your employees across all levels of the organization–benefits information, messages from leadership, events, and so much more. Learn how Staffbase can make this process easy and efficient.
***
2. What Does The ROI Of An Employee App Look Like?
Even the most comprehensive communication strategy has to prove its keep. Find out how an employee app will enable you to increase retention, reduce safety incidents, and increase employee productivity.
Follow Communications Academy on your platform of choice!