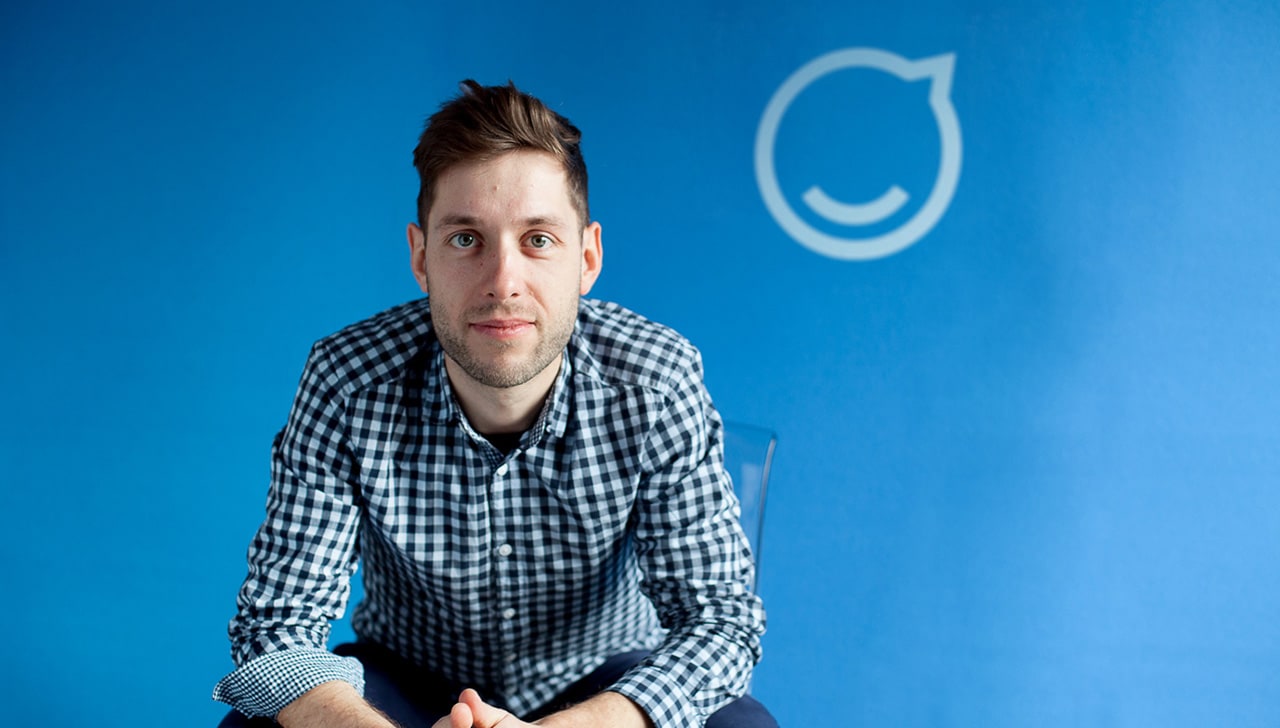 In my professional career, I've seen all kinds of companies: big and small, fancy and old-fashioned, top-down leadership and laissez-faire. Contrary to what's true for "a staggering 87%" of the workforce, the pattern I've seen is that people want to love what they do. They want to be proud of their work and their team. It makes us feel good; it helps us define ourselves; and it even improves our health. Unfortunately, not every organization makes it easy to do so. In fact, most of them fail.
It's not a matter of size. I've seen a company of 50 employees, every one of them demotivated. And I've witnessed a very large company, SAP, with extremely driven people who associate much of their personal identification with their organization.
At Staffbase, we believe that providing context is the greatest leverage an organization has for promoting a sense of belonging and purpose at work. People need to understand their company's mission and feel that it's worthy of their participation; they need to see how their individual work is connected to a broader goal. Creating this context is what leadership is all about.
Supporting a New Leadership Culture
Especially for large organizations, real leadership is only possible when the barriers are lowered between the C-level and the people on the front-line or in the production hall. It's about creating a shared understanding of a company's situation, its values, and its next steps. This is why large organizations usually have a team of Internal Communications professionals who support leadership by crafting and delivering clear communication to all concerned. This is why Human Resources teams—in addition to making sure that administrative HR processes run smoothly—are focusing more and more on employer branding and motivational initiatives.
The medium is how a message reaches a recipient. And it's the medium that's malfunctioning in most of the organizations we've seen. We've written before about why printed employee magazines, email newsletters, and those intranet pages nobody actually cares about aren't great ways for HR and Internal Comms teams to connect with employees.
The First Medium to Connect All People in an Organization
I'm proud to say that we've discovered the missing link. Staffbase reaches all employees (powered by our mobile-first approach and customer-branded app) and creates practical relevance (enabled by a clear focus on tools designed to support great communication teams to perform). We have cowboys in the Midwest receiving corporate news; bus drivers in Melbourne crowdsourcing traffic updates; and bank clerks in Berlin creating a new service culture.
The Staffbase employee app has an active average usage rate of more than 50% of a company's workforce, with many of our customers reaching 75% and higher. This means that we have a wider reach than email and any other medium inside these organizations. Often we have been the first app made available for installation on employees' private devices (Bring Your Own Device, or BYOD), and many of our customers have made the strategic decision to make Staffbase the one platform for providing access to all other systems necessary for employees to do their jobs.
Is Staffbase the Intranet? Of Course!
Staffbase works for our customers because it's a single entry point into the digital workplace for all employees. It's the last mile connecting existing systems to otherwise unconnected people, and it enables a new kind of direct communication (push notifications!) to everyone in a company. This means that we provide a totally fresh approach to use cases you'd expect to find in a modern intranet or a portal—but with much higher success rates.
Our mission from the start was to provide the one entry point into your organization. We call it "your front door intranet." We bring all the essentials of an organization to all of the people contributing to its success: corporate and local news, social wall, search & locate, the employee directory, the factory cafeteria menu, sick notice forms, polls, and—as I write this—the company-wide 2018 World Cup Challenge.
Building the Front Door Intranet
Much of the content for a front door intranet includes information and services which should be available to everyone: pay stubs, shift plans, e-learning content, vacation requests, and annual employee surveys are just a few examples. But often these things are locked away or difficult to access. That's why dozens of our customers have already created deep integrations into their systems in order to provide a rich employee experience, create relevance, and drive engagement.
Putting $10 Million to Work for You
Staffbase just raised a B round of $10M with a clear focus on significant product investments. We will massively scale our R&D teams and invest in building the leading platform for the front door intranet. This includes connections to tools for HR, Internal Comms, and Collaboration (Office 365, Google Apps, Slack) as well as a developer-first approach to APIs, both on the backend (REST APIs, Plugin APIs) and the frontend (JavaScript API). We will also invest heavily in our growing partner network to put those improvements to work for you, and we will further open our platform to external developers.
Thank You!
Staffbase customers, we ❤️ you. Ensuring the happiness of you and your employees is our greatest mission. Your support during the past three years has been the fuel powering our truly unique growth. We will continue to work our hardest toward delivering all of the things you want and need, and we can't wait to see what the future holds, together.
Learn more about how and why companies choose Staffbase: