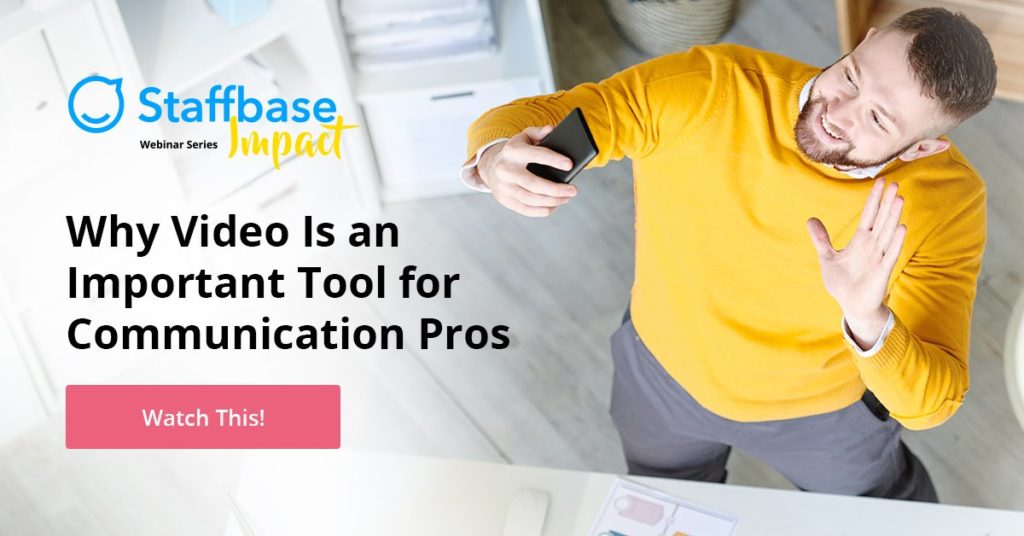 As communication professionals, we all know that the power of an awesome video is unmatched at telling stories for internal or external purposes. That said, video production isn't cheap, making video expenditures a frequent victim on the budget chopping block. But don't despair! You can in fact save your company thousands of dollars by learning to produce videos in-house.
Award-winning video producer Andy Pollard of Children's Mercy Kansas City saved his health care organization approximately $200,000 in just one year, creating videos that engaged almost 8,000 employees in multiple locations across the midwest.
See some of his videos here and learn some effective storytelling techniques that can be part of your internal communications strategy!
At Children's Mercy Kansas City, Andy Pollard began a quest to produce all video content in house. He says it took a lot of C-suite convincing, but once the health care organization realized how much they were spending for internal, external, and executive content, it was an easy decision to test his theory. Today, his department creates approximately 95 percent of all video content in house, and he hopes to add commercial projects to his in-house roster by the end of next year to be closer to 100 percent. 
"We looked at all the money we were spending on shopping videos out and using production companies and said, 'You know what? If we bring this in-house, that's not $75,000 we're spending on a production company, that's something we can put towards another full-time employee.'"
1. Swap Traditional Print Communications for Video
"We produced all these printed annual reports for the longest time, and we just weren't getting reaction from our employees, and so this video . . . was sent to all of our internal staff as a kind of highlight video."
Why is Video more Engaging than Print Content?
Easy to Digest - 

Video is easier on the eye—and the brain—than reading text. Visuals can be processed 60,000 times faster than text, too, which means your brain can handle video content in half the amount of time as text. And because of the way that your brain processes visuals, you can also put more content in a video than in written text. 

Easy to Share - 

Video is easy to share across platforms, and search engines see video as high-quality content—so it can definitely help with optimization. 

Easy to Make - 

Videos are getting easier to make, all you need is a video camera and editing software. Video can be produced in seconds on your phone for quick posts to social media, and you now even have live video capabilities. By 2021, 13 percent of all web traffic is expected to be from live video. Video is also entertaining and engaging. The video we just showed could have been incredibly boring were it to have simply listed off stats; or worse, as an annual report that you actually had to read. But by making it dynamic, it's far more entertaining.

Entertaining and Engaging - 

Video involves two senses, visual and auditory. One video can include text, music, sound, and graphics. All of that mashed together creates an entirely entertaining and engaging product. And studies show that 95 percent of video messages is retained compared to only 10 percent of messages that are read.
2. Bring B2B Content to Life with a Video Story 
Pollard and his team at Children's Mercy Kansas City produced this video to generate awareness and referrals for the tailor-made cancer treatments that the hospital's oncology department provides to physicians in the community. It's been one of his favorite projects for the organization and it follows the rules of storytelling with an introduction to the main characters, Magnus and the Children's Mercy Kansas City oncology team. After that, the conflict is highlighted as Magnus is battling Hodgkin's lymphoma. Then, the quest is featured in order to detail what Children's Mercy and Magnus are doing to fight his cancer via chemotherapy and a customized treatment plan. The resolution is that Magnus is almost cancer free! 
The video received 3,000 views on YouTube and 56,000 views on Facebook alone. Forty-five percent of the people that this video reached watched enough of it to qualify as a view. There were 2,146 reactions, comments, and shares. And 11 viewers clicked the link included in the video that went straight to the organization's donation page.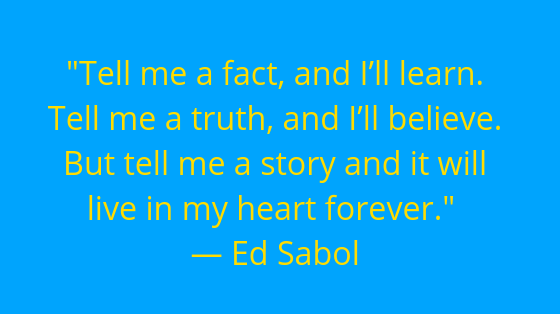 See How You Can Share Videos With Your Employees
A Look at Video Viewing 

Statistics 
According to YouTube, viewers watch a combined billion hours of content a day, that's almost

 8.4 minutes of video per human.
33% of viewers will stop watching a video after 30 seconds

45% of viewers will stop watching a video after one minute

60% of viewers will stop watching a video after two minutes
3. Bring Internal Content to Life with Video
In the video below, Pollard and his team created a video for their new Sports Medicine Center tp show employees why the organization spent so much money on this facility versus a treatment center for sick children. They kept the video brief because they knew their staff was generally pressed for time, and they also distributed the video with additional content, including photos of the new facility and a written explanation of its values. 
4. Make Videos Fun!
The video below is the highest internally viewed video at Children's Mercy Kansas City in the last six months. Why? Because it's entertaining . . . and it includes the COO in a Rocky-inspired montage!
5. Recommended Video Tools for Internal Communication
Pollard says there are many tools of the video trade. Hear about the ones he prefers and recommends.
Video Cameras
There are simple cameras to use if you're not a seasoned video producer. GoPro makes probably the easiest camera you could ever use. It's literally one-button recording. It's so easy to use. Cellphones these days create such good video. The cameras they've put in these phones make things so much easier to use and make things look so good. Sony and Canon also produce tons of what are known as "prosumer" cameras, so not quite professional level but a little bit better than consumer level. You can find almost anything for less than $300. And if you have a little bit of a budget, you can find really great stuff between that $300 and $1,000 range."
Video Editing 
And then there are editing programs that are super easy as well. Adobe just created a brand new program that they released this past month called Adobe Rush. It's super easy to create really compelling videos where you can easily mix in graphics and all kinds of fun different little things. And then Splice by GoPro. Splice is a great easy mobile editing program. I think Adobe Rush is also mobile, but Splice by GoPro is super easy to use and it's another mobile app that's super easy to use to produce great quality videos. In our department,  we use the Adobe Creative Cloud and Adobe Premiere. We also use a program called Adobe After Effects that's a very advanced graphic program." 
Video Lighting
There are plenty of companies out there that sell all kinds of video equipment. You can buy a single light for less than $100 or you can purchase lighting kits that cost up to $10,000. Basically, you want to look at your budget and go from there. A simple light kit generally has three lights in it, and you can get those from anywhere between $300 to $1,000 on the low end up to $10,000 to $15,000 if you really wanna spend money on lighting." 
6. Simple Rules for Shooting Video
Keep things steady. Use a tripod or monopod, or rest your phone on something that's secure so it's a steady shot. You're not trying to make people seasick, and you certainly don't want to make videos that look like they were shot on a boat unless you are on a boat.

Good, clear audio is really important. Film in a quiet place that doesn't have crazy echoes. Film in a studio if possible, and if not, film in a conference room, hallway, or place that gets very little traffic.

Good lighting. Lighting is so important and expensive, but if you don't have lights or you can't afford lighting equipment, use natural light. Film near windows, but don't use windows as backgrounds or your subject will look like they're in the witness protection program! 

Get a variety of shots. Give people a virtual tour of whatever you're shooting. Get wide, medium, and tight shots, and mix those together from different distances and angles. Get creative, and think outside the box.
See How You Can Share Videos With Your Workforce
7. How to Get Employees Involved in Video Communication
How do you get employees like your COO involved in an internal fitness video? It's often not an easy task, but according to Pollard, it's about building trust. "People from our C-suite have been in videos that are certainly of a much more serious nature, and they see the quality and what the final product looks like. They understand that we're not gonna make them look silly, and we're not trying to embarrass them."
Following the release of an internal video, Pollard says that the social media team at Children's Mercy does a great job of working with internal influencers who share information and engage with video content on all internal and external channels.
Explore more of Andy Pollard's videos here, or email him at alpollard@cmh.edu.
Read more about employee communication best practices: