Intelligent Office are the leading provider of office administrative and secretarial services in the UK. With more than 900 staff members operating across 49 client sites, they recognized that internal communications is a key success driver for their business and the need for a better internal communication strategy .
Watch the Vlog and see what the company and its employees have to say after nine months with their new tool.
Adrian Hobbs, Executive Director at Workvine Ltd., who has been involved in the Intelligent Office project, explains why he sees an employee app at the center of the digital workplace: "The desktop is now in everyone's pocket, everyone in the organization can be reached, and a wide range of message types can be delivered efficiently and quickly. Everything we took for granted at work—the noticeboard, the classroom, the email, the induction day, the training course—is now up for grabs, and new mobile delivery methods will greatly help productivity, learning, and multi-level communications within every business."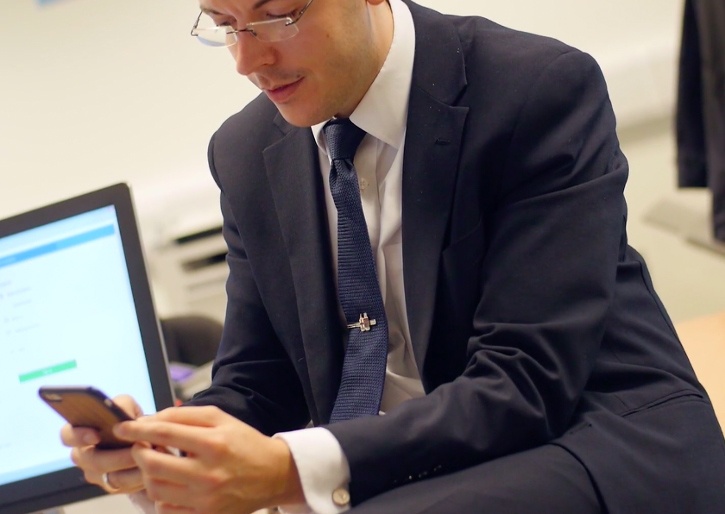 Workvine is dedicated to helping companies attract talent to their businesses. Their mission is to build trusted and invaluable long-term relationships at organizational and individual levels, ensuring the best possible outcomes for both employer and employee. Adrian elaborates: "We provide smart software to enhance the recruitment process and the employee experience; we enable companies to engage with their entire workforce using smart communication tools; and we assist them in making compelling video content to help train employees and communicate with them wherever they operate. The ultimate reward for our customers and ourselves is employee retention. We work best when we combine these unique ingredients and work closely with our customers to deliver impactful solutions."
It was exactly this way of thinking that lead Workvine to its partnership with Staffbase. Adrian agrees: "Good communication is the first key to unlocking employee engagement in any organization, and in our initial search for a solution we contacted Staffbase. We liked each other and we became engaged because Staffbase has a top quality product. We're enjoying a strong relationship serving the UK marketplace, which is especially exciting as more businesses understand all we can do to improve internal and external employee communications."
We look forward to many more projects with Workvine and are happy to have them by our side in our joint mission to create happier, more involved employees!
<!--[if lte IE 8]><![endif]-->
hbspt.cta.load(2256160, '94f70c98-91ef-4697-9df3-13b7a3d66c04', {});
Read more about employee communication apps: