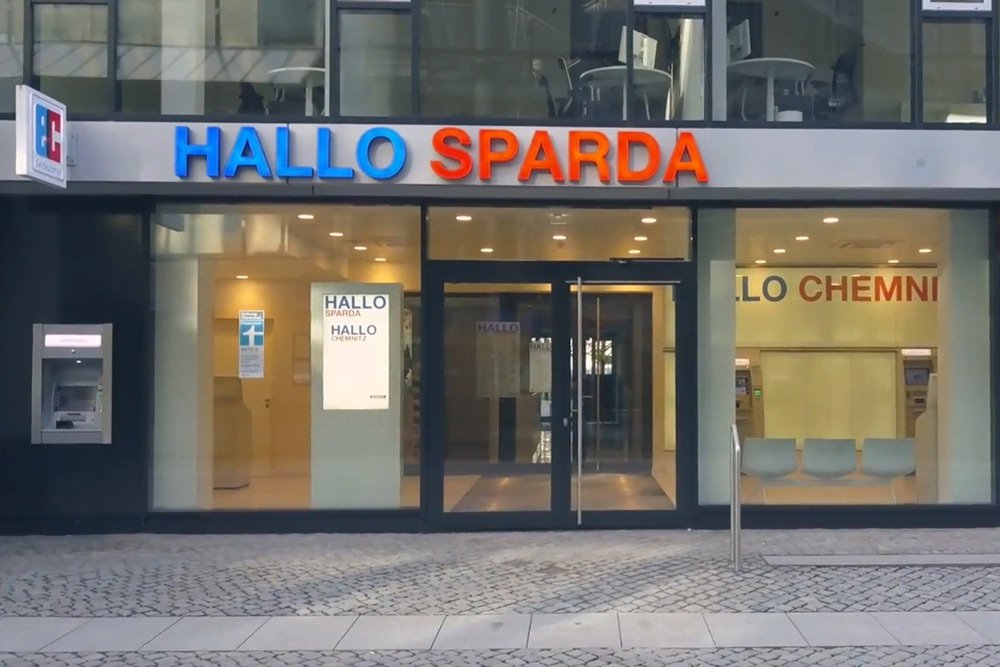 "We are different!" is the slogan of Sparda Bank Berlin. It's a bold rallying cry that Staffbase can wholeheartedly confirm. Since Valentine's Day, the bank has begun using its own employee app—HALLO#intern. It's a declaration of love to their employees and their company.

"Our bank provides solutions that are different," says Nancy Mönch, Head of Internal Communications. "It was only logical to take the next step and to introduce a tool for our employees that is modern, fast, fun, and informative—a tool that is different."
The aim was to connect over 800 employees at 85 locations.
"Searching for a suitable communication channel that fits Sparda Bank Berlin, it was quite clear that the solution wouldn't be a printed magazine, which has the big disadvantage of simply being too slow," Nancy told us.
A Mobile Communication Channel for the Banking Sector? You Bet!
It was obvious that mobile communication was the solution. Even though all Sparda employees have desktops, the objective was to inform and connect workers on the go, whenever and wherever they want. HALLO#intern was rolled out on February 14, and only two months later it has an outstanding 85% user rate.
In our Vlog, Nancy talks about the project planning and implementation, and how the support of her board was key to its success. In addition, Ina Dinter, manager of Sparda's flagship location in Chemnitz, tells us how she uses app and why she loves it.
We're extremely happy to be working with Nancy and her team, and we look forward to accompanying them on the exciting journey they've begun with the HALLO#intern employee app.
Read more about employee communication apps: