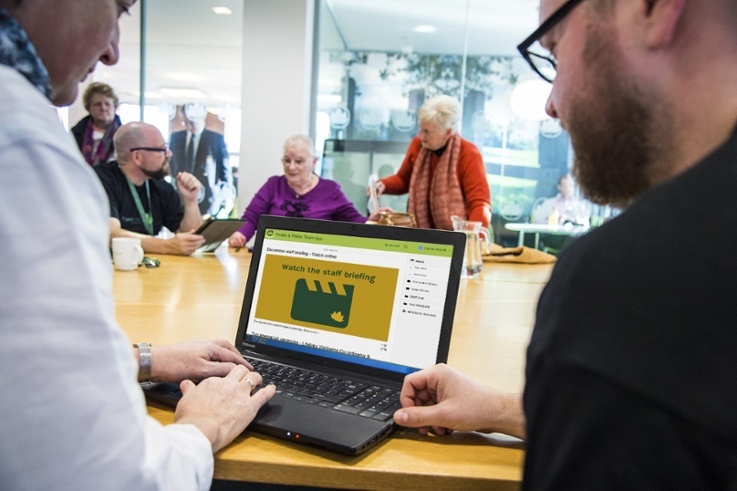 Peaks and Plains are an innovative housing association based in Macclesfield. Prior to purchasing our Staffbase Employee App from our partner Workvine, Peaks and Plains communicated with their staff mainly through email and the company's private Intranet. They employ over 200 staff in a wide range of roles including such as repair teams, care and support staff.
A Widespread Workforce Without Widespread Communication
With many members of staff based off-site, this made reaching all employees problematic. The company's intranet was internally hosted, requiring a secure login process that often resulted in frequent password resets. This also made it difficult to provide updates and notifications to the company's entire workforce. Also, only those with privileged roles in the company (e.g. Communication Managers) had been able to post news stories.
We were trying to encourage adult-to-adult conversation and our current  system did not encourage this"

Simon Penaluna, Assistant Director, ICT
Integrating the App and Improving Communication
The company had been trying to implement a 360-degree communications plan which would allow for a cycle of feedback between employer and employee. Integrating the employee app gave Peaks and Plains the chance to achieve their plans.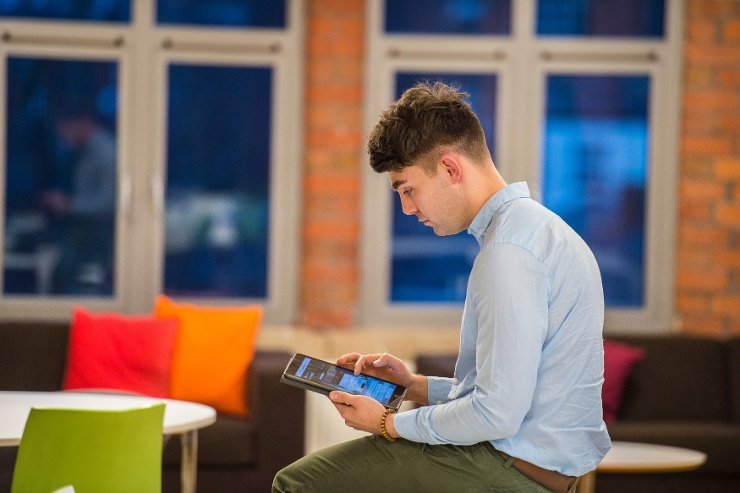 Within 24 hours of going live, 50% of Peaks and Plains' users had signed up, with that number rising to 90% within the first week. Thanks to the Employee App, Peaks and Plains can send out all their latest updates and the majority of them will be able to see the message within an hour.
We had over 50% of our users registered and signed up to the app within the first 24 hours of it going live and 90% within the first week."

Simon Penaluna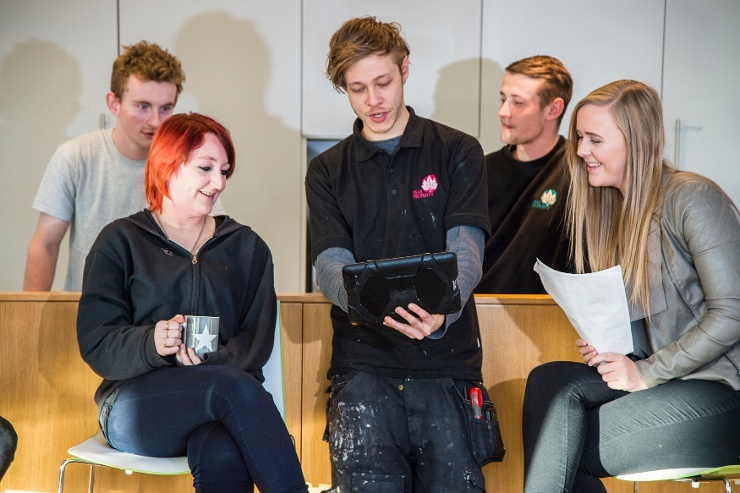 Use of the employee app has helped the staff distinguish between two separate message types – the top-down corporate news, and the peer to peer news. The latter format has seen a lot of popularity from users, with staff being encouraged to comment on the fun and social news. This also has the benefit of generating further interest in the app and any corporate news that the company wants to post.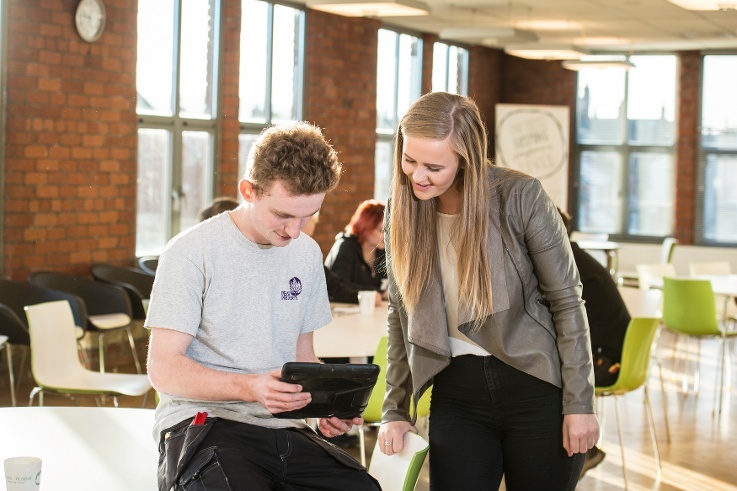 With content publishing no longer limited to key staff, employees are able to publish articles on the app through a simple and easy process. This in turn encourages 2-way communication between employees through liking and commenting on content, allowing for instant peer feedback. Peer feedback has also become a lot more workable on the app due to the inclusion of staff satisfaction surveys.
We can talk to 205 employees currently about our latest news and most of them will pick up the message within 60 minutes."

Simon Penaluna
A Connected Workforce
The employee app has drawn a positive reception from the staff of Peaks and Plains, who are enjoying the benefits of a more sociable online atmosphere. And this is only just the beginning. In the near future management plan to add a form that will allow staff to submit their own ideas, a major benefit for the company's internal consultancy.
With the communication barrier effectively broken down, Peaks and Plains can enjoy the benefits of an integrated and engaged workforce, with little reason for anyone to feel excluded.
It feels like we've always had Staffbase. It's branded right and feels right for our organization. Everyone's taken to it really quickly."

Aileen O'Riordan, Digital Communications Lead
Read more about employee communication apps: