In June of 2017, Siemens, the largest industrial manufacturing company in Europe, won the German Prize for Online Communication in the Best Internal Online Communication category. The internal comms award—one of the country's most prestigious—was given for the SiemensWorld project, which aims to digitally connect and engage the company's more than 350,000 employees in 109 countries. 
This innovative project serves to exemplify the company's longstanding focus on its brand attributes of technical performance, innovation, quality, and trustworthiness—not only for the benefit of its customers, but for its employees, too. A major cornerstone of the initiative is the SiemensWorld employee app, a unified digital communication platform accessible to all Siemens employees via smartphone, tablet, or desktop PC.
News — Your Way
The first phase of the ambitious SiemensWorld project was to make the company's employee magazine available on their intranet, largely replacing the costly printed version which had been appearing ten times per year with a circulation of 410,000 copies published in six languages and distributed to 100 countries. Intranet channels featuring up-to-date company news, in addition to an internal social network, were created to exist alongside the new digital magazine.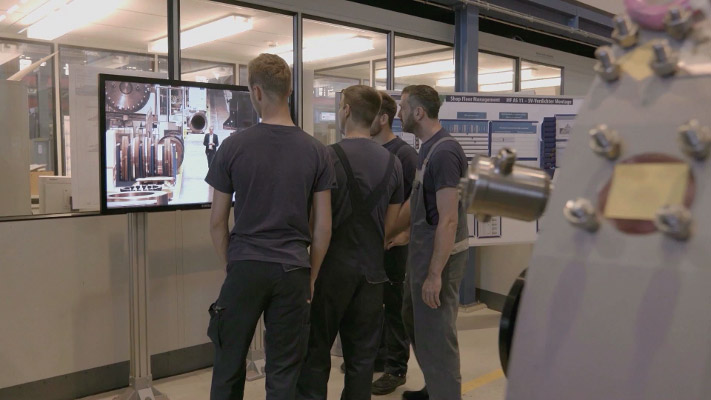 An open content management system and 800 editors in 109 countries were tasked with creating a unified culture of shared information regarding issues of general interest, as well as more targeted news about specific regional concerns. This information, which includes pictures, videos, and interactive graphics. The next step was to optimize these intranet channels for mobile devices, making them available to employees anywhere and at any time, and allowing content to be accessed through a single portal at login or via push notification. The resulting mobile intranet app is thus a powerful communications tool for all Siemens employees, be they blue-collar workers on the factory floor or white-collar professionals on the road or behind a desk.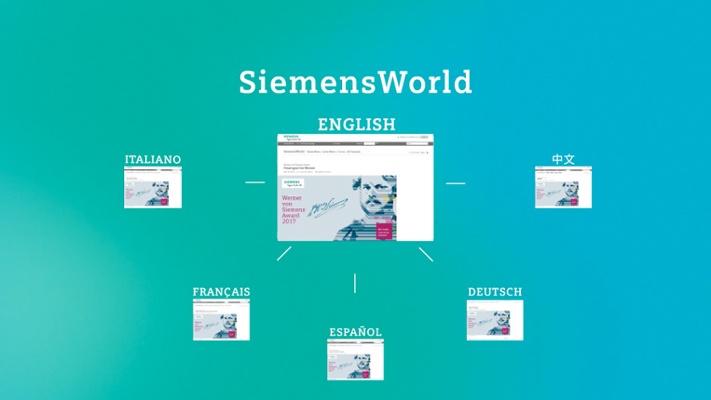 App content can be transmitted to users in multiple languages, and because it is linked to the Siemens Social Network (SSN)—the company's channel for discussion and exchange—it helps to foster peer-to-peer interactions via comments, likes, and shares. Regular analyses, surveys, and integrated reports provide control-relevant insights, and employee use of the app receives comprehensive performance measurements that have a decisive influence on the strategic and operative development of the SiemensWorld project.
The SiemensWorld employee app is the cornerstone for digitally connecting the company's vast global workforce. It is truly one platform for all Siemens employees, and a perfect example of the company's motto: ingenuity for life.
Read more about employee communication apps: