When was the last time you went looking for new emotional intelligence lessons or simply prioritized your mental health?
If you just sighed after reading that sentence, that's okay. I know it's a tough question to answer.
After all, we're collectively experiencing a global pandemic, political upheaval, and social injustice. And that's on top of juggling work and time with our loved ones.
That's no small feat. And for many communicators around the world, the constant anxiety of the last two-and-a-half years has taken a toll on their mental well-being.
A 2022 report from the Centre for Strategic Communication Excellence reveals that 66% of communicators say that their mental health has declined since the start of the pandemic.
And 64% of comms pros have taken leave since the beginning of the pandemic to support their mental health.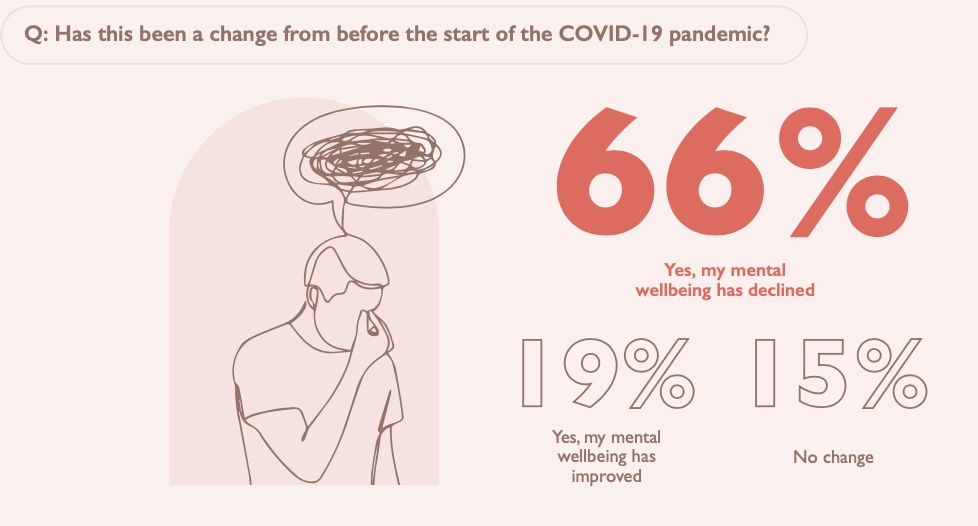 These stats can't be ignored.

That's why our team at Staffbase launched The Summer of Self-Care. It's a series of articles, LinkedIn Live events, and other resources that will help you prioritize your mental health with practical tips, expert perspectives, and a community of support.
Meet Julia Levy
The first article in this series comes from Julia Levy of The Switchboard (to which you should definitely subscribe).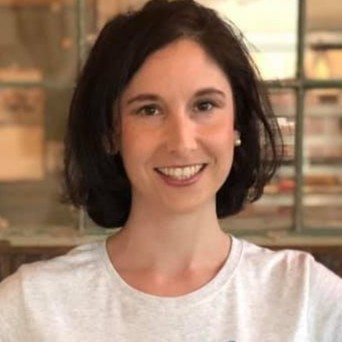 During difficult times, Julia turns to childhood memories for comfort.
She focused her attention on the emotional intelligence lessons she learned from her favorite public television icons on Sesame Street. Their stories remind her of the power of "sweepin' the clouds away" and bringing a bit of a "sunny day" to work. 

While writing this article on five emotional intelligence lessons for work and life, Julia zoomed in on one of those traits to create The Kindness at Work Honor Roll.
---
"From the moment I set eyes on Big Bird as a kid, I fell in love with Sesame Street."
As an adult, I continue to be inspired by how Sesame Street introduces new characters to teach children and adults about important topics. These include autism with Julia, homelessness with Lily, and different abilities with Ameera. 
In each of the characters, I find myself relating to their unique personality traits. I love Elmo's laughter, Cookie Monster's focus (and love for chocolate chips), and Grover's energy. On many Monday mornings, this is exactly the way I feel when working from the East Coast with West Coast colleagues: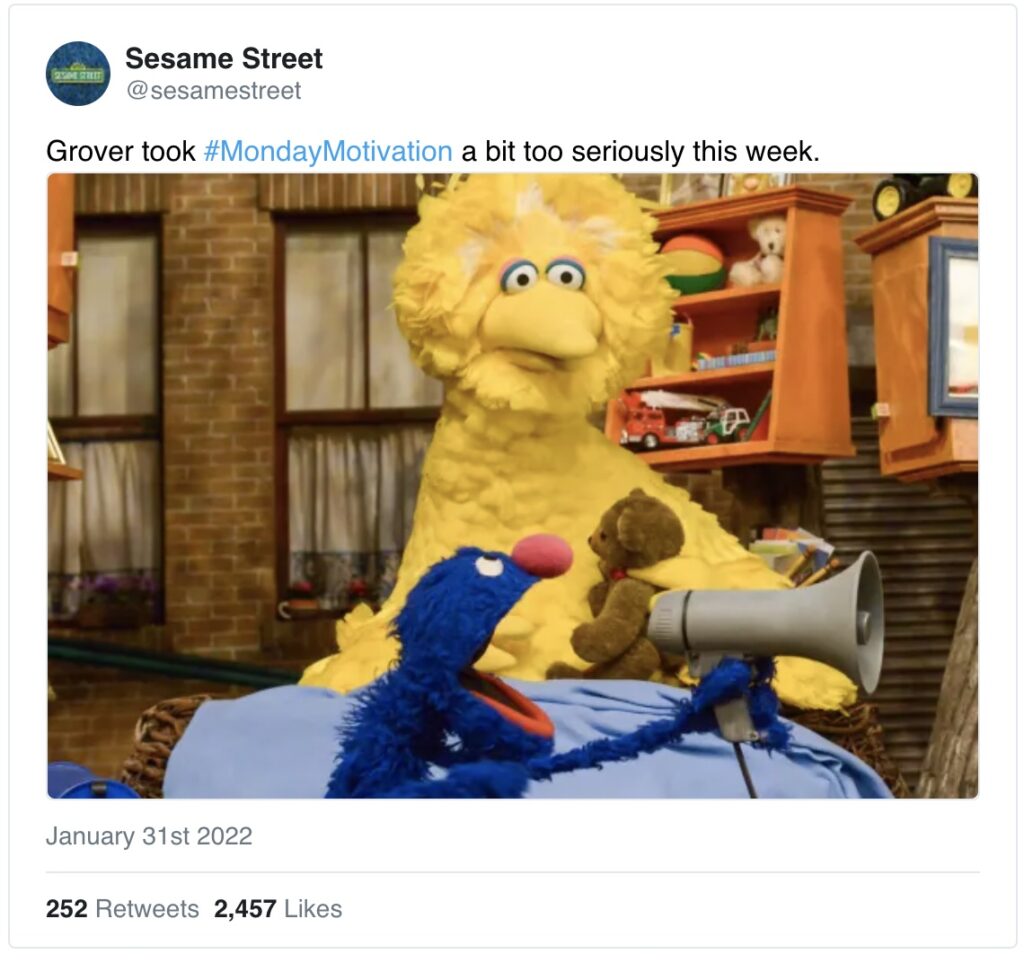 The emotional intelligence lessons Sesame Street taught me as a kid are still applicable to my work today.
Here are five lessons on emotional intelligence that every internal communicator can take from Sesame Street:
1. Be kind 💕
In life and at work, it's important to treat each other with kindness. After all, empathy is one of the top skills needed to succeed in internal communications. This kindness comes through in our writing, how we help leaders respond during crises, or the ways we communicate well-being and benefits. 
There will be ups and downs in life and our careers, but through it all, work friends can make all the difference — "A good friend can help you weather any storm."
2. Celebrate diverse communities 🎉
Internal communicators collaborate with Diversity, Equity, and Inclusion (DE&I) to ensure employees feel welcome. When it comes to special gatherings for holidays or heritage months, we often craft invitations that bring people together and contribute to a meaningful experience — whether that's Lunar New Year, Diwali, Hanukkah, or many other moments.
Sesame Street reminds us that we are all different. But when we share those differences with each other, we learn and grow together. Here's to more years of celebrating almost every holiday. It's certainly taught me a lot about other cultures and myself.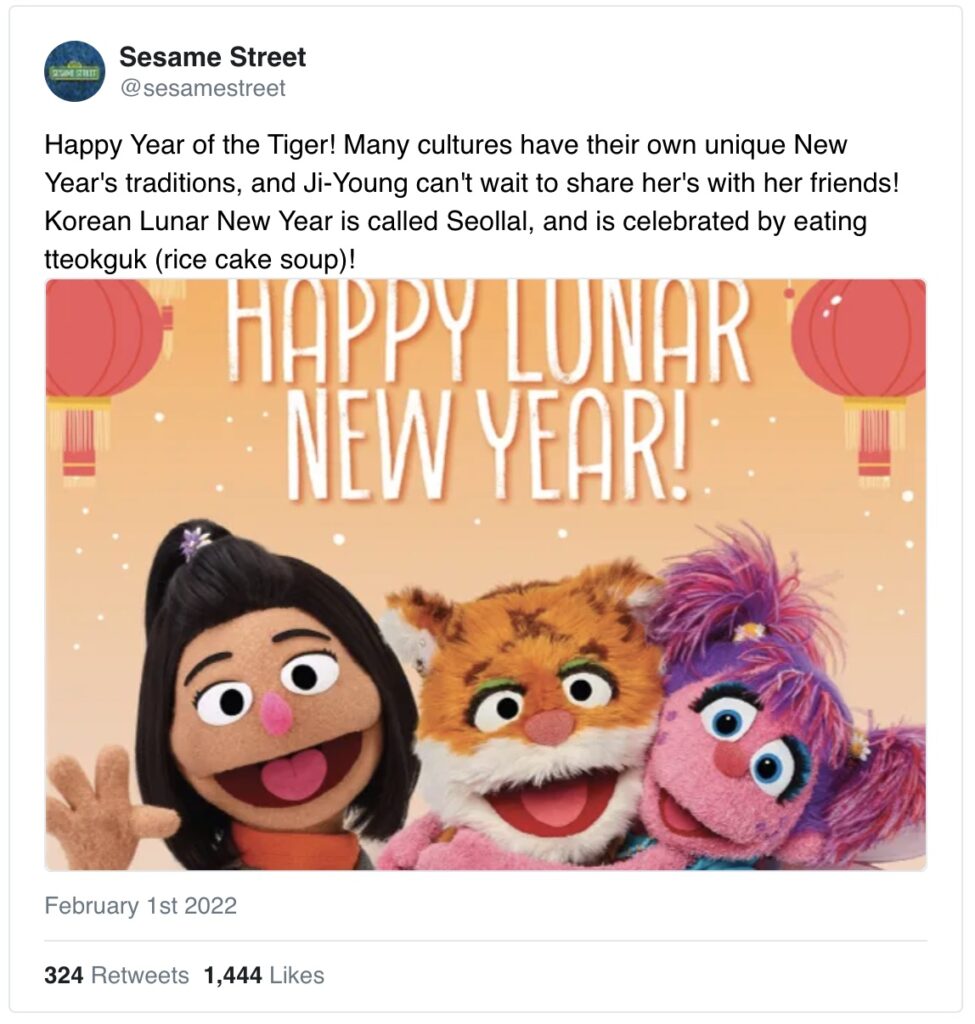 3. Embrace the unique 🦄
Every team member brings a story to their work. Our role is to find it and help them share it with others. As internal communicators, we elevate people's superpowers. At work, we encourage people to "be your authentic self." This influences internal communications in the ways we share employee stories and how our leaders talk to employees.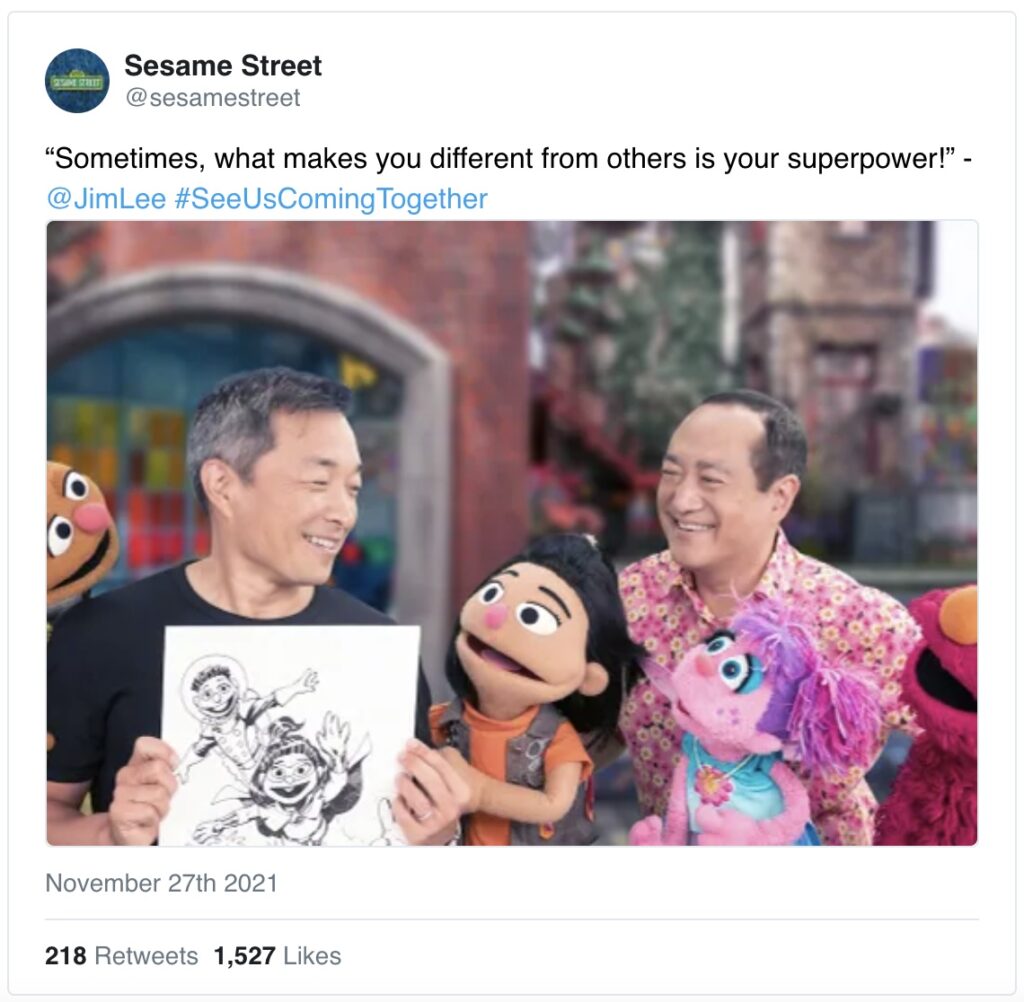 4. Make time for what matters 🕥
As we focus on getting work done, it's important to stop to smell the roses. Or, in the case of Sesame Street, stop to make bubbles.
There's scientific evidence that taking a break can make people happier and find satisfaction in life, and hopefully work. Courtney Seiter, Former Director of People at Buffer and current VP of People at Hologram wrote "The Science of Taking Breaks at Work." She offers recommendations on re-thinking your time. 
Taking a "bubble break" is a reminder that not every minute has to be scheduled, and that we can encourage employees in our hybrid work worlds to take a walk in the middle of the day if working from home or a tea break with a colleague if at an office. Internal communicators help communicate this message to teams so that these moments actually happen.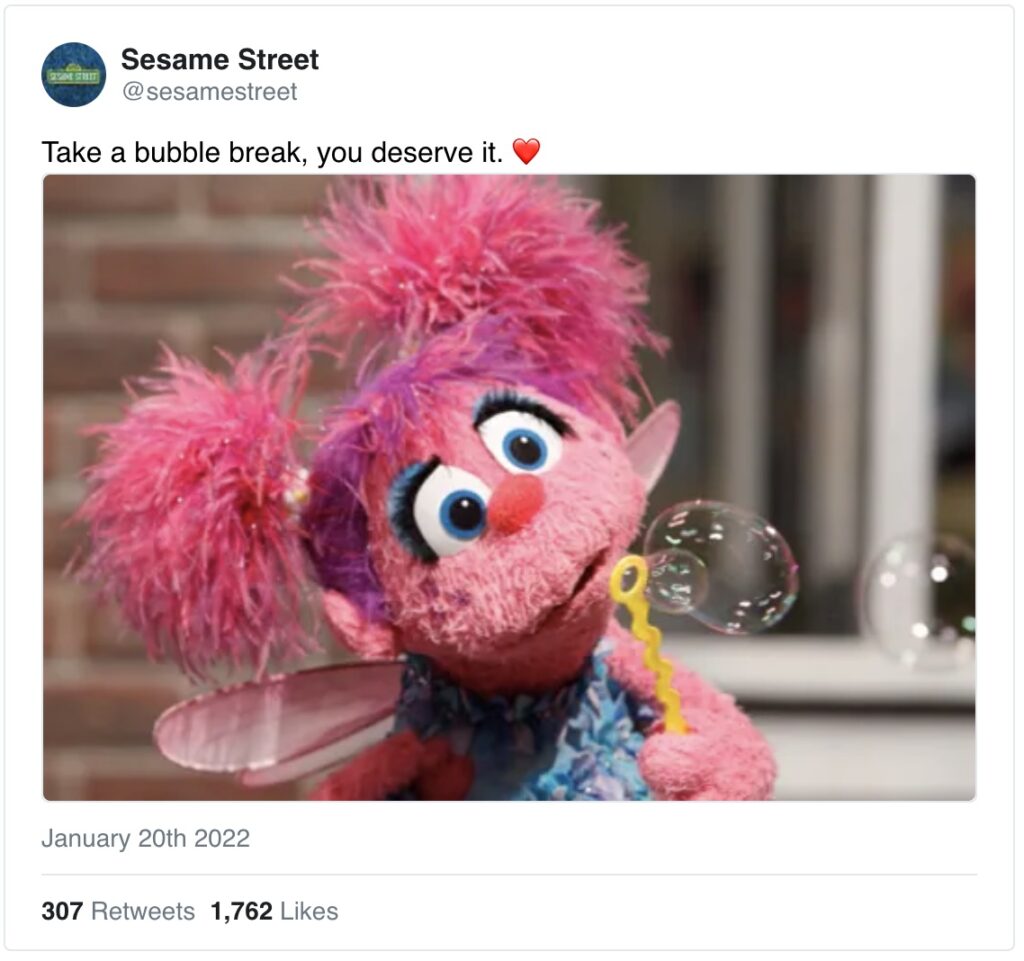 5. Collaborate with others 🖍
As internal communicators, we partner with different teams — writing emails for executives, coaching colleagues for presentations, or creating campaigns to inspire action. Collaboration is central to success in internal communications as we partner with leaders, managers, and team members to share information and connect colleagues with the information that matters. 
Sesame Street reminds us that our teamwork begins with the way we played together as a kid — how we shared, included others' ideas, and created a magical experience: "Teamwork makes the dream work!"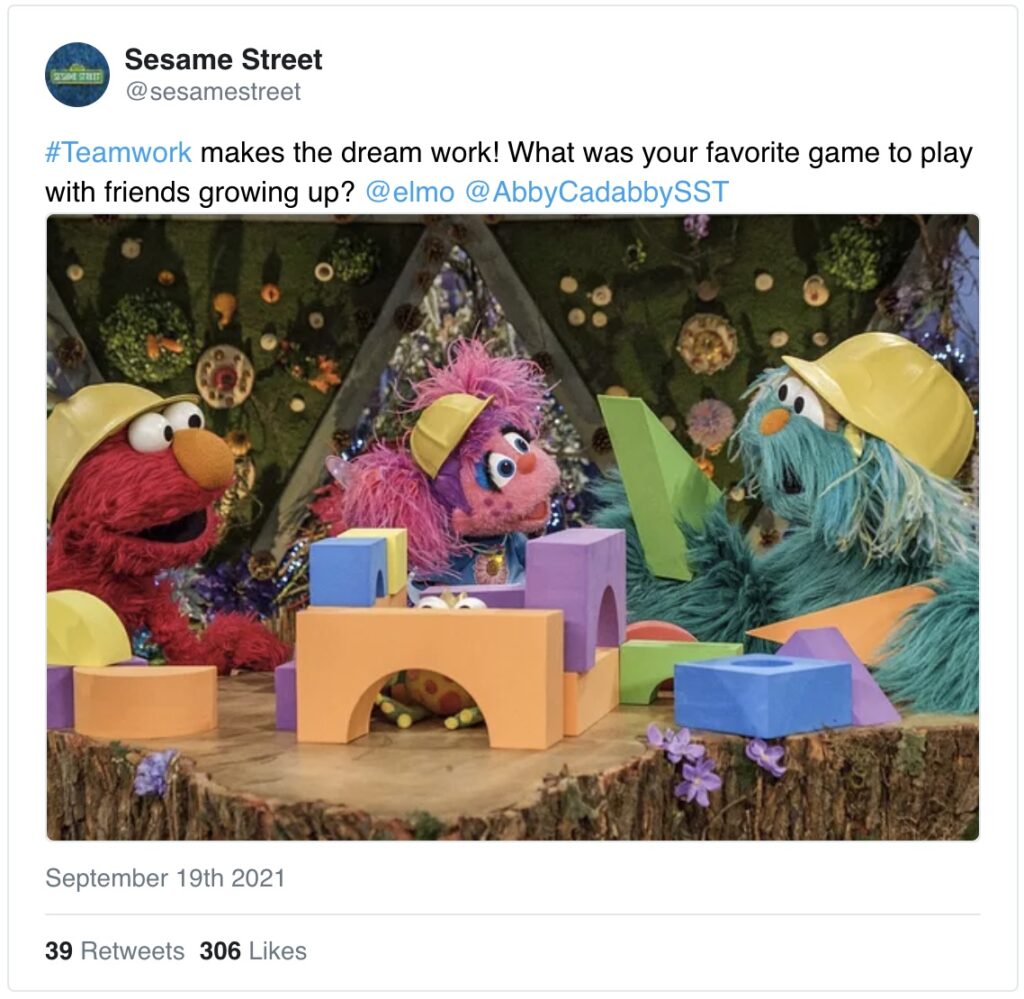 Bonus: Navigate office life 🏢
Sesame Street also offers suggestions when it comes to adjusting back to an office with this wisdom:
"When returning to the office, don't forget your headphones. Your co-workers (and roommate) will thank you!" 
"Back in the office for the first time since . . . how long has it been? Don't worry, we're in this together!"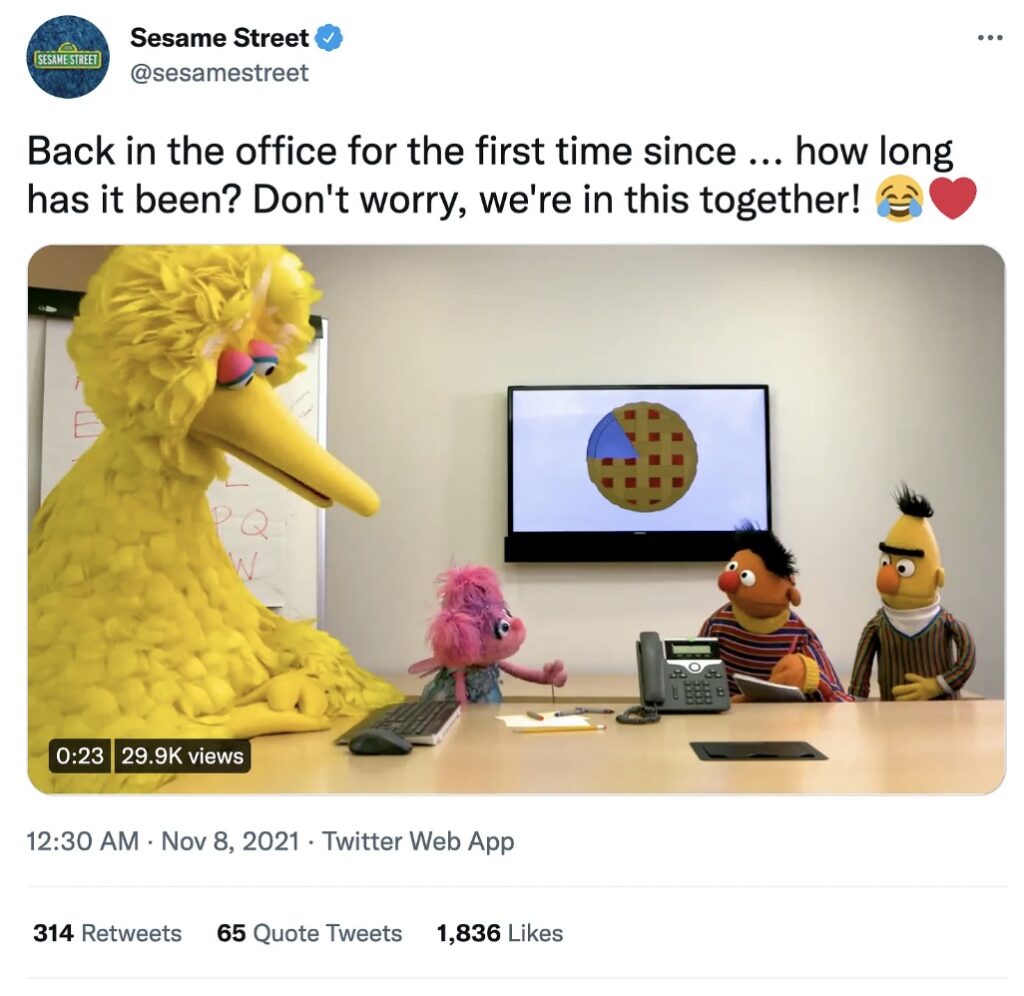 ---
Want to chat with fellow internal communicators about Julia's piece?
Join Comms-unity, our Slack community for IC pros from around the globe. Once you're in, there's a special channel dedicated to all things mental health — you'll find it under #mental-health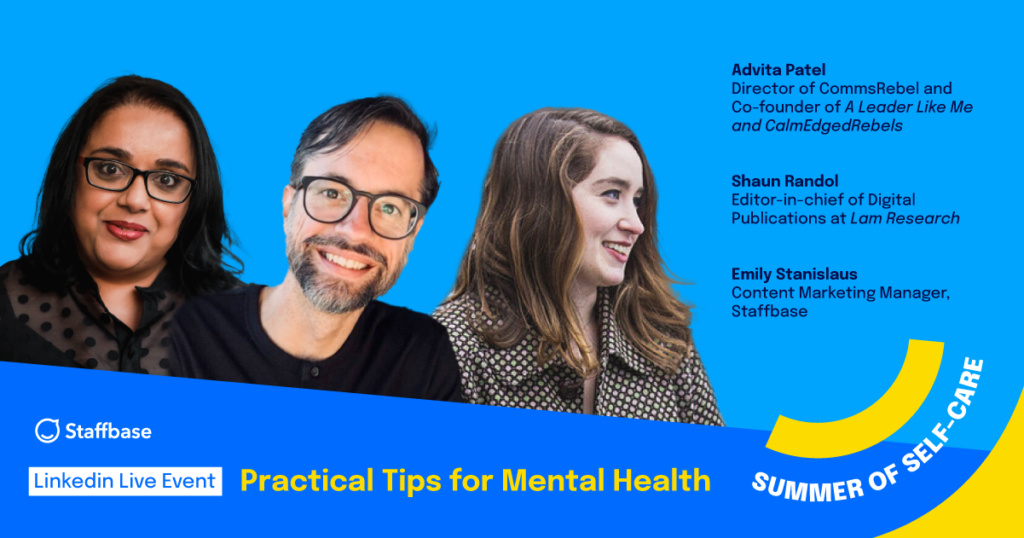 And to dive more into mental health and well-being, make sure to check out our Summer of Self-Care LinkedIn Lives, recorded for you to replay whenever you'd like: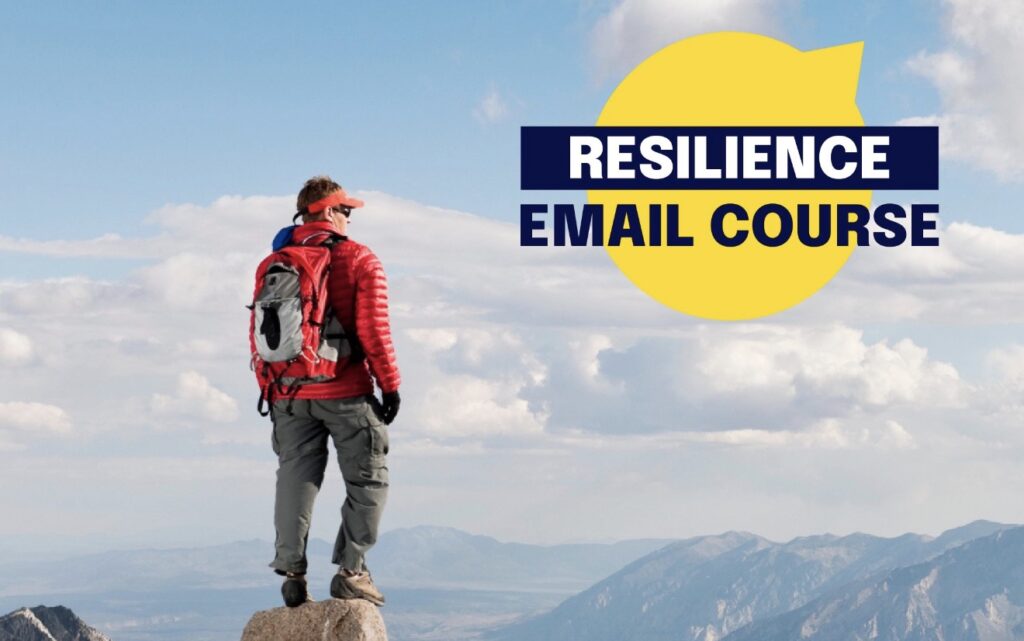 Speaking of resilience, sign up for our resilience email course, based on Ralf's training. You'll receive four emails on how to understand your emotions and reactions to stress and, ultimately, how to protect your mental health at work.