Mark Levy's trailblazing work at Airbnb spearheaded the company's shift from HR to Employee Experience. The result saw significant changes to the way organizations globally are expanding the HR function. Today, EX optimizes every significant touchpoint in the employee journey. Following the shift, Glassdoor recognized Airbnb as the #1 Place to Work.
The Employee Experience is all about helping companies make the shift from talking 'to' their employees to talking 'with' their employees."

Mark Levy
Mark has also helped San Francisco-based footwear brand Allbirds shift from People Ops to Employee Experience. His work built the foundation to scale their people and culture as they expanded globally.
Currently, Mark advises CHRO's on their people and culture strategies. Additionally, he helps HR tech start-ups develop business strategies and product roadmaps. He is a noted public speaker on topics such as The Shift to EX, Growth by Design, and Employee Belonging.
Staffbase had the good fortune to talk with Mark about how Employee Experience management is reshaping HR. We spoke with him about the specific role EX professionals are playing in the quest to find new and innovative ways to foster authentic employee engagement.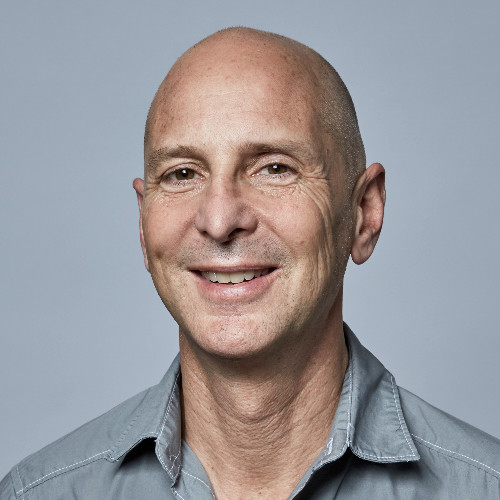 7 Questions for an Employee Experience EX-pert
Staffbase: What is it about today's work that's driving the Employee Experience and the need for people to manage it?
Mark Levy: I think the shift has been precipitated by a multi-generational workforce. This includes the expectations and preferred ways of working which millennials and Generation Z demand. And it has risen from the need of many businesses to be more empathetic, understanding, and closer to their customers. 
Also driving the change is the need for a transparent and integrated message covering both your employer and external brands. 
Staffbase: Are the employee experience professionals managing this change vastly different from your typical HR person? 
Mark Levy: Not really. Thinking about the employee experience requires a shift in mindset and ways of working, but the recognition of this need for a shift comes from within HR, as well as marketing, customer service/experience, and the overall business. 
Staffbase: What basic skills does an employee experience professional need? 
Mark Levy: The important traits are flexibility, self awareness, lack of ego, and, most importantly, listening and the willingness to co-create.
HR Professionals should be shifting their ways of working across HR, and across the adjacent functions which support employees, such as Internal Communications, IT, Finance, and Facilities, as well as - and crucially - how they interact with the employees. 
Staffbase: What are the biggest goals EX professionals try to achieve?
Mark Levy: Increasing employee engagement, decreasing turnover and, most importantly, improving performance as it relates to customer satisfaction and driving business goals. 
Staffbase: How does a company measure something nebulous like "driving business goals," or the effectiveness of their EX approach in general?
"Not having adjacent functions treating employees like customers will cause inconsistency in the way your people are set up for success." 
Mark Levy: There are different ways to measure the effectiveness of your EX approach, for example, through the number of employee referrals and the number of employee volunteer hours (if offered). These are great indicators of engagement with and pride for the company. 
Staffbase: What are an organization's greatest challenges in reaching these outcomes?
Mark Levy: Patience is required, as the "research" or design phase takes more input, which many HR Professionals often don't get before prioritizing or designing. 
A lack of leadership buy-in can also get in the way of a successful shift. And not having other adjacent functions treating employees like customers will cause inconsistency in the way your people are set up for success. 
Staffbase: Are there any specific tools or services that organizations are using to overcome some of the impediments they might face in the shift to the Employee Experience? 
Mark Levy: This new way of working requires finding approaches, processes, and tools, like an employee experience platform, that can help you share timely, relevant, and engaging information to your employees-as well as being able to give them a voice through two-way dialogue. 
It also requires personalization: no longer can we treat our employees with a one-size-fits-all approach. They don't learn the same way, they don't listen or receive information the same way, and they don't have the same interests.
It's imperative that organizations either design or find solutions that can help them to reach their employees and include them in a way that can energize them and meet them where they are, which these days can be anywhere in the world and not necessarily sitting behind a desk.
Staffbase: Thanks, Mark. It sounds like an exciting time to be involved in the business of helping people at work to be at their best and most engaged. Keep up the great work!
Want to know more? Then download our guide to everything today's new breed of Employee Experience Professional needs to know in order to put people first in their organization.
Read more about employee communication best practices: