Siladitya Ghosh is the Head of Corporate Application Services for the National Basketball Association. He talks about how the league uses the Staffbase employee app alongside a SharePoint intranet to meet some of the communication challenges faced by an organization that has teams spread across North America and events around the world.

The following transcription is taken from the Staffbase webinar, "Sync with SharePoint for an Internal Comms Slam Dunk," which took place on July 25, 2018. It has been modified and edited for readability, clarity, and brevity.

What was the main challenge you wanted an employee app to meet?

Our main challenge has been mobile—namely the question of how we can get communication, documents, and publications over to mobile devices easily, without having to carry forward the heaviness of the content. Instead of rebuilding things from scratch, we wanted to find a cost-effective solution in the form of a mobile app that could talk to and sync with other systems within our environment.

Were there any specific obstacles or requirements you had to overcome?

We use SharePoint on-premises. We have a very light footprint on Office 365, meaning that there are limited out-of-the-box plug-ins available to us. So on-premise integrations were an important requirement, because we were looking to leverage the platform to increase our footprint of content and give each department some granular level of control as to what could be published in the different channels within the app.

We were driven towards finding either a communication tool or a full-blown application with features like workflow and data collection, and we landed at Staffbase. It fit our roadmap and really aligned with how we wanted a corporate intranet app to look.

What are some of the features that you found particularly attractive?

The flexibility in how we've been able to design the homepage of the mobile app has been great. The design has a structure to it and it's helpful to have the ability to embed videos. And the white labeling was important for us, too. We wanted something that could be branded and deployed through our devices internally with our MDM (mobile device management) solution. Push notifications also help, although we only use them for emergencies.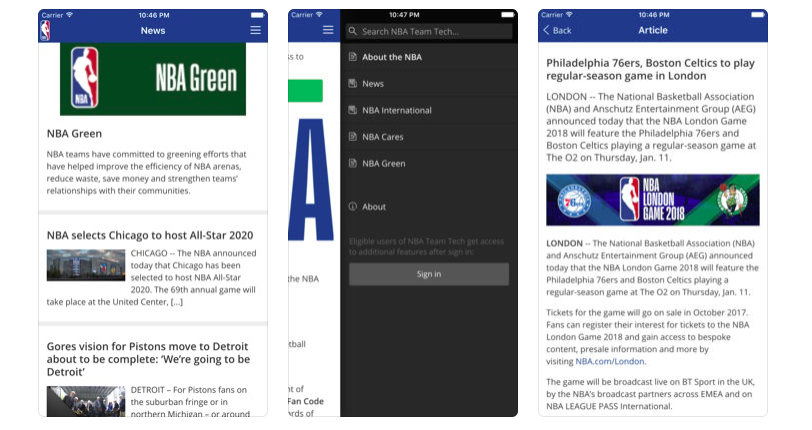 Did you have any goals that you wanted your app to achieve?
We had two major goals with this solution. First of all, we realized, considering the nature of our environment, that we may need multiple instances of this app depending on the audience. The other goal was having a way to integrate it without having to reproduce content in multiple environments. So, there were certain nuances that needed to be thought through. But at the end of the day, the main goal was to be able to quickly automate the distribution of certain resources in the app.

We weren't thinking of this as an application that people would be looking at every five minutes and asking, "Hey, what's going on?" We wanted something that would provide resources to people when they really needed them. We wanted to be able to go into the app and distribute selected messages; we had events and a calendar that we wanted in there; and we wanted to be able to quickly automate these processes.

What are the main use cases for your employee app?

One of our main use cases relates to our events team. They organize events globally, in different parts of the world, and they were looking for a communications solution that they could use to manage all of the internal aspects of an event. For example, when having to make key decisions as events are happening, how can they access resources such as contact numbers or other information that they may need; how can they create simple forms for answering questions like, "How is everything going at the event? Is there something we need to do?"

Another example might relate to events in multiple locations, with people asking, "How do I get from one place to another?" The app contains resources to answer such questions. Or, "What's the office location near my hotel that's been set up by the league?" App users have that kind of info quickly, which is very helpful.

We then started exploring ways to integrate other pieces of content into the app. We think about it kind of like an employee briefcase. When someone is traveling, in addition to corporate news, what else would he or she need as a resource in there? But we want to keep fine-tuning our integrations and expanding the mobile footprint of content for users.

"Everyone could finally get trusted information right when they needed it."


Siladitya Ghosh, Head of Corporate Application Services, National Basketball Association
When did you launch your app, and how did it go?

We launched the app at our 2018 All-Star event, and it was very well-received. For the first time, we were able to get feedback from all of our events folks, including the corporate team managing 2,200 people globally. Some are traveling here, some are traveling there, and we got positive feedback that everyone could finally get trusted information right when they needed it.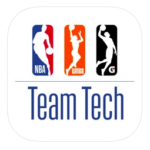 We also rolled out the app to our teams, where there's communication between the league and the team technology folks at the various arenas. With 30 teams, there's a lot of news and activities happening from a coordination standpoint. But we can use the multi-instance feature of the app, which enables us to use it in the different ways that we see fit.

And you're also starting to use it as a mobile employee intranet, correct?

Yes. We're now in the process of creating a light communication intranet app using Staffbase. You might call it our intranet light, where we're planning for a selected subset of content to be provisioned to the mobile device.

We've recognised that while it might be great to have every piece of content in a mobile intranet, it simply isn't possible or even necessary. So we've had to pick and choose. And the good thing is that Staffbase has continued to evolve from when we started to use it, and it's at a point where everything is syncing and there are many more API touch points.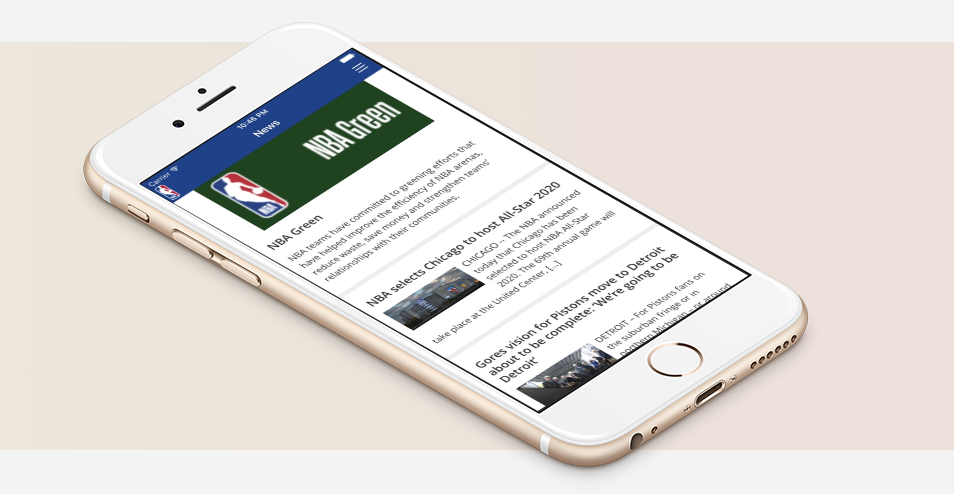 So would you say that your mobile employee app has so far been a success?

In our opinion, this first step into a lightweight corporate mobile solution has been a resounding success. Even though we'd had data collection solutions, they were never seamless. And now we've started to expand it across multiple events, syncing them with the calendar, and looking at other syncing options. The forms engine keeps improving, and we're using that data collection capability for other things.

So to recap, the Staffbase app has been a quick win for us, and it's been more than just an application—it's a communication tool. It's given us an easy, lightweight content management system that can sync and push certain pieces of helpful content so that users have the information they need, right when they need it.

For further information about mobile intranets, check out our blog, or have a look at any of the following pieces: