To say internal communications has been a hot topic this year would be an understatement. And while our newsfeeds are full of predictions for what Internal communication in 2021 will look like, one thing is almost certain: increased digitalization and the ever-expanding Digital Workplace are here to stay. And that creates a huge opportunity for internal comms teams.
After all, your internal communications platform is the front door to your organization's wider digital workplace. By integrating the tools and services employees rely on every day, right in your employee app or intranet, you're ensuring a simpler, more productive employee experience. And simultaneously bringing even more value to your comms platform. While that should be a no-brainer, connecting, consolidating, and automating is often easier said than done.
Luckily, modern intranets like Staffbase are built to fit into your digital workplace and continue to push the boundaries of connectivity with every new version. The latest Release 4.5 is no exception.
But there's one highlight that packs a particularly high-value punch for your internal communications platform: The Staffbase Connector for Microsoft Power Automate. 
What is Microsoft Power Automate?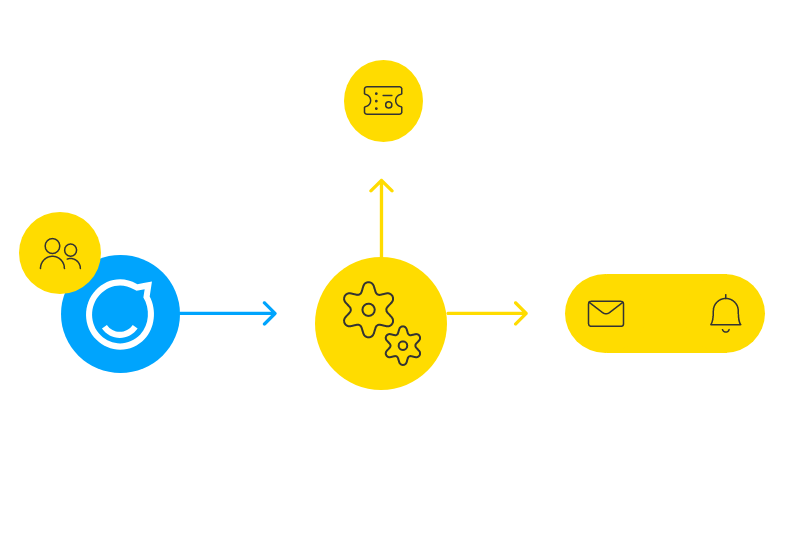 Power Automate is a Microsoft tool that makes it easy to automate processes or set up workflows within your digital workplace without needing a ton of IT support or even to know any code. With the help of the new Staffbase Connector for Power Automate, a specially-developed interface between Microsoft 365 and Staffbase, you can now connect and use this tool in your Staffbase platform and start automating processes right in your app. And the possibilities are endless!
Whether you want to transfer content from M365 into your Staffbase platform, process forms created by employees in your app using M365 desktop suite, or even want to check if comments in your internal comms platform fit to company guidelines by using a combination of tools, you can now do it all automatically using the Staffbase Connector.
So, not only is your Staffbase platform further integrated with your Microsoft environment, but connecting, exchanging, and processing between the two systems can be fully automated. That means more time saved, seamless organization-wide workflows, and huge daily value for your internal communications platform.
But what does that actually look like in practice? Let's take a closer look at three Microsoft Power Automate examples.

Microsoft Power Automate Examples
#1: HR Process Automation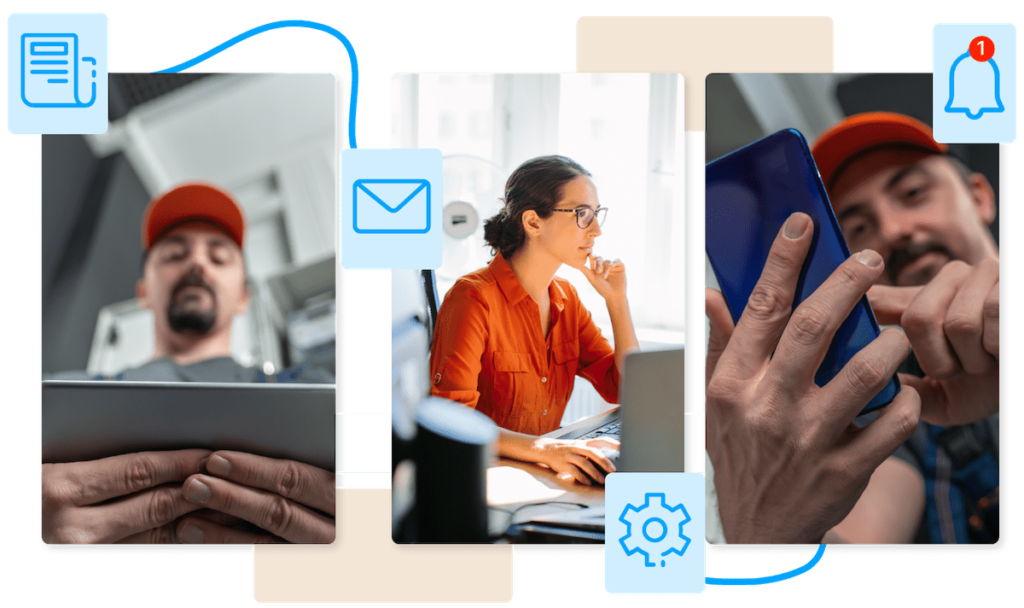 One of your field workers has recently moved and wants to make sure their bi-weekly paycheck arrives at their new address on time. They open their Staffbase app and head to the HR section, where they submit a form with their updated contact information.
If you're using the Staffbase Power Automate Connector, the moment an employee sends the form in Staffbase it triggers an automatic "flow" in Microsoft 365 Power Automate. This workflow would:
Check to make sure the form is formatted correctly and has complete information 
Send a notification to the employee in their Staffbase app that their changes are being processed
Inform the respective HR manager directly of their changes in their Microsoft Teams chat as they sit at their desk in HQ
Notify the employee again when their new address has been updated in your organization's HR system
The whole process would be completely automatic, start right from your internal comms platform, and require no additional effort from the employee, your comms team, or the HR department.
#2: Service Request Automation
Your technician arrives at their worksite to respond to a repair request. They realize they need additional support, so they open their Staffbase app and submit a service ticket using the digitized form. Immediately, they get a push notification that their report has been documented by your team and their request is in progress. Simultaneously, your operations team receives a notification that they have a new service request in their inbox. In case of no response, the alert is automatically escalated to the manager on call. The on-site technician stays up-to-date on the progress of their request directly in their Staffbase app every step of the way, until their ticket is resolved.
This automatic flow allows employees to immediately report repairs, suggest services, and get feedback in real time. Meanwhile, service teams can respond to urgent requests immediately. This saves your organization both time and resources and improves customer service. And it all starts with a click in your internal communications platform!
#3: Employee Safety Training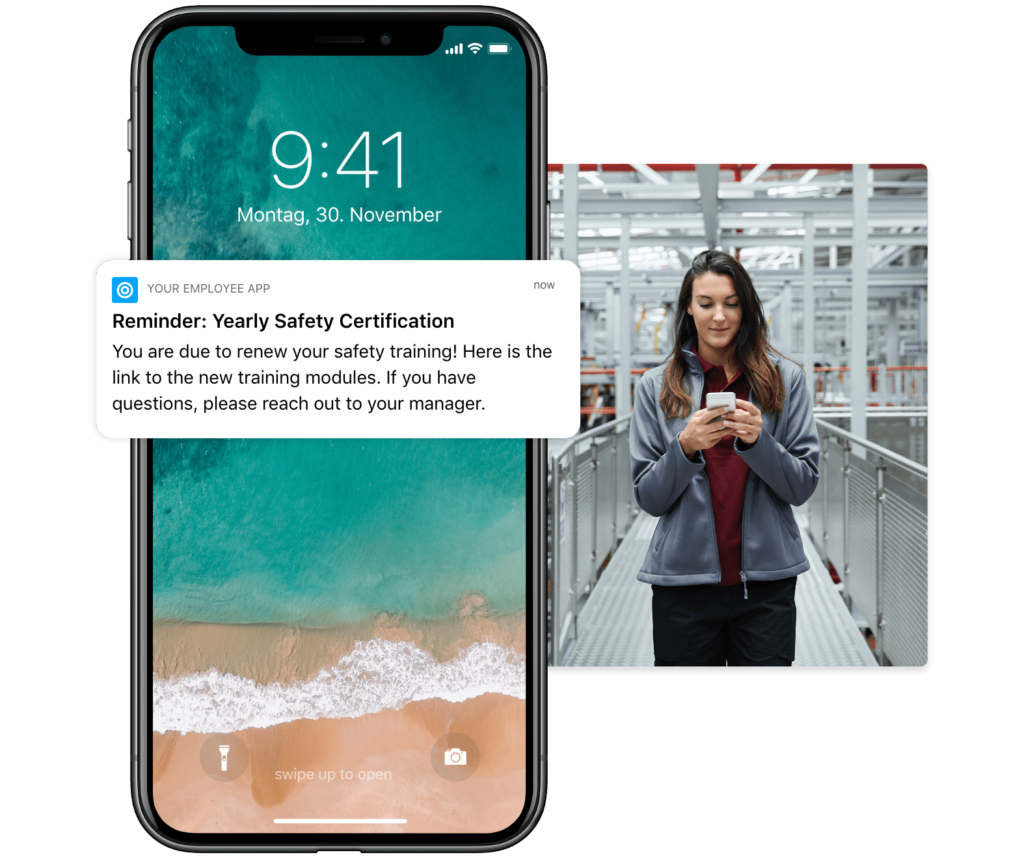 Your Learning Management System (LMS) detects that some of your manufacturing employees are due to renew their yearly safety certification. Since your employee app or intranet is connected to your LMS via the Staffbase Power Automate Connector, an automatic flow is started.
Your workers get a push notification reminding them that their training courses are due to be completed, with a link directly to the relevant material in the LMS. During the year, as new guidelines are introduced or there's an update to the machinery, your employees will continue to be notified when further trainings or materials have been added to your LMS. So, they can reduce safety risks and never miss a deadline. Your business stays compliant with industry safety standards. And your internal communications platform remains the first-stop for all information relevant to their work.
Get in the Flow Today

Sound too good to be true? With the new Staffbase Connector for Power Automate, developed by netmedia, these and many other examples aren't just possible, they're also simple.
We can show you how! Whether you're already using Power Automate or are looking for ways to use your internal communications platform to streamline and support business processes, reach out to your Customer Success Manager today. Find out more here about the many ways you can connect Staffbase with your Microsoft environment, like Sharepoint.