We'll just come out and say it: the pandemic years have been intense.
Communication professionals around the world have lived and adapted through so many changes that "Pivot!" is no longer just a Friends reference—it's a lifestyle.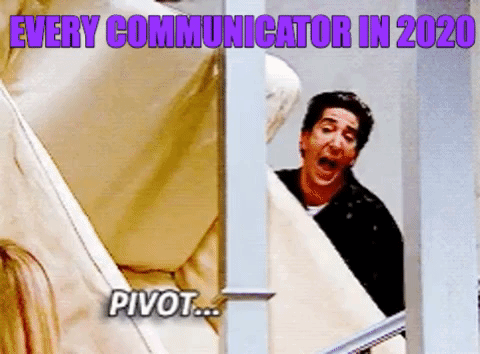 And you have done exceptionally well. Seriously. It's impressive.
Think back to March 2020. 
You've accomplished so much since then.
From connecting colleagues to each other virtually or on the frontlines, to responding and adapting to major historical moments like Black Lives Matter and COVID... you've stepped outside of your comfort zone to do something incredible. 
But the pivoting isn't quite over yet. Now, we're all in the midst of another big shift: the future of workplace culture.
With workforces spread out more than ever, the culture and values that once held teams together—especially in-person—are being re-evaluated. 
We're moving from crisis mode to total cultural transformation.
As leaders rethink culture in this "new normal", communication is going to play the starring role.
And the experts we've talked to believe that communicators are going to lead the way.
Here's why:
1. Whether we like it or not, workplace culture is changing.
When Angee Linsey, career coach and President of Linsey Careers, chatted with us, she predicted that the pandemic will have a transformative effect on how we think about culture:
Companies are recognizing that their most important stakeholders are their employees. And we're moving from this crisis mode into a transformational mode. This transformational period for organizations is not going to be a quick event. It's going to be multi-year."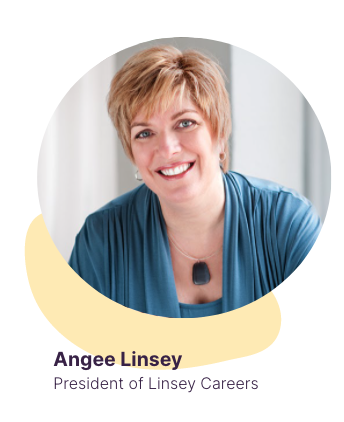 Kim Clark, employee communications coach and D&I expert, echoed Angee's sentiment on the future of workplace culture and pointed out that what supported 'culture' in the past, isn't going to cut it anymore:
Google has nap pods. Everybody's competing for the biggest perks. Who's got the ping pong tournament and who has the rock climbing wall. None of that matters right now. We are stripped.

We are stripped down to who we are as human beings."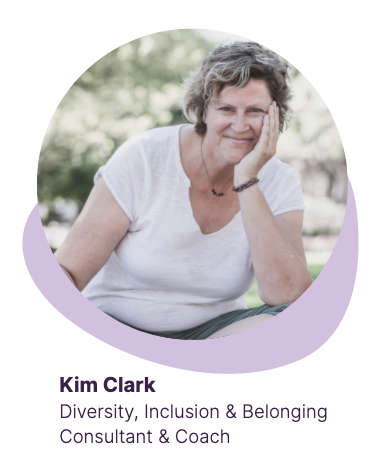 Like Kim, Rachel Miller of All Things IC pointed out that our new workplace culture will come down to how our organizations communicate and live their values:
How do we bring [values] to life in a way that they resonate and they live longer than this crisis—where there's accountability and certainty for our employees? This is who we are, what we do, how we work, what we stand for. Now, particularly in this crisis, and beyond."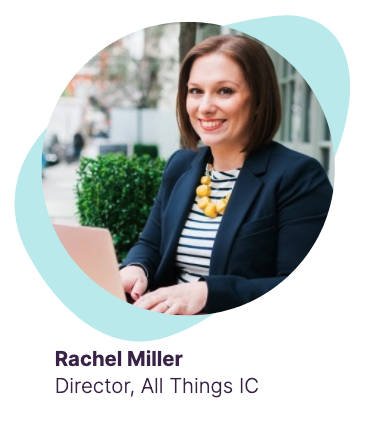 No matter what happens in the future, after a year like this, workplace culture will never be the same. And the communicators who are helping their organizations navigate this change will be the ones leading the way. 
2. Communicators are playing one of the most important roles in workplace culture.
Internal communication has now become the cornerstone of employee experience. 
Instead of impromptu check-ins and watercooler chats, employees are relying on communication from the organization to help them feel connected to their work and informed on what is going on.
While good internal communication was always an important factor in a healthy workplace culture, the new realities of working from home or hybrid, political unrest, and the uncertainty of health and safety have raised the stakes.
The good news? You're already well suited for this new reality and you've already proven it. 
Angee Linsey pointed out the heightened influence and the accompanying opportunity that communication professionals have right now:
What does it mean for corporate culture when everybody is scattered and working from home? How do you maintain the culture of the organization? That's going to require some really heavy lifting on the communicators' part.

I think this is really an opportunity for communicators to shine. They're the ones who are going to rise.

So step up, show your point of view and show how you can help the transformation. Because this is where the rubber meets the road when it comes to communicators really affecting the bottom line of a business."

Angee Linsey, President of Linsey Careers
Patrick Armstrong, SCMP, encouraged communicators to capitalize on this moment and innovate:
You are an expert and you have got a lot to say. We've got skills that people don't necessarily have in a lot of organizations.

My best advice is: use this as an opportunity to think outside the box and try new things and do things differently. Innovation is bred out of adversity."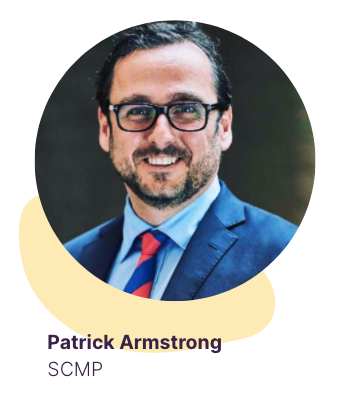 Jennifer Wah, Chief Storyteller at Forwords Communication pointed out that communicators have the perfect skillset to be leading this transformation:
This is our time. This is when we finally get to show the world what we do and how we can literally make a life-or-death difference.

This skill set that was considered a bit fluffy, a bit soft, a bit of an add-on, is now being recognized as the essential skill set it is."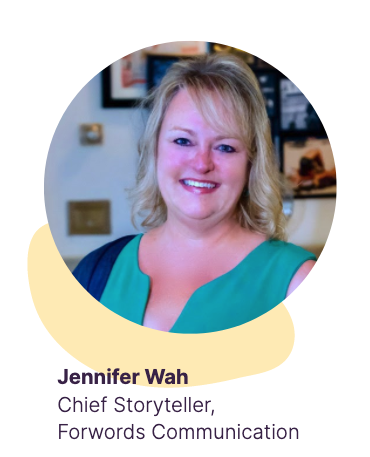 Kim Clark also drove home how important communication professionals are in shaping the new workplace culture:
We control the tone, personality, and building that trust and the empathy in our communications.

Actually, Edelman called internal communicators—employee communicators—essential roles, because there's actually more trust by people's employers than government and media."

Kim Clark, Diversity, Inclusion & Belonging Consultant & Coach
You read that right. Employees trust you more than they trust the government.
Why?
We think it's because communication professionals are authentic in their care for employees. And that's going to make all the difference in the future.
3. Authentic communication will shape the future of workplace culture.
If the pandemic has taught us anything, it's that we are all vulnerable.
Instead of shying away from that vulnerability, many communicators are embracing it. And they're seeing positive results.
Authenticity is king—not only in crafting communications that connect, but also in cultivating a healthy, productive workplace culture.
Kim Clark explained how telling real, relatable stories will help you connect with and support employees:
Culture now moving forward—especially for communicators—it's [about recognizing that] people are raw right now. Show it.

Tell the stories. Let people know that they're not alone, that a lot of their other colleagues are also struggling with these challenges. Rethink how culture is done based on trust and relationships, openness, and authenticity."

Kim Clark, Diversity, Inclusion & Belonging Consultant & Coach
For internal communications consultant Helen Deverell, communicators have become some of the most effective leaders in the world.
Helen applauded New Zealand Prime Minister Jacinda Ardern, whose academic background is in communications, as a shining example:
Underlying [Prime Minister Ardern's communication] was her empathy, and her relatability as a leader. So she did talk about her own situation. And she also did things like Facebook Lives from her bedroom, after putting her daughter to bed. You don't often see world leaders doing that.

I think through that relatability, that empathy, that clarity, she did a really good job at building trust, and helping people understand why they needed to follow [public health] rules. And it worked."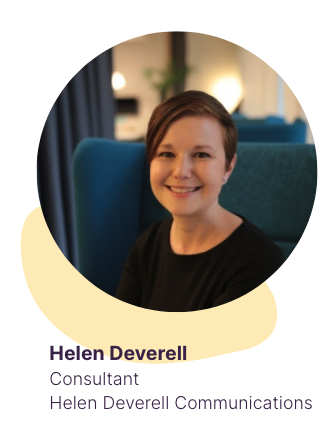 You are shaping the future of workplace culture—right now. And we're here to cheer you on. 
Before March 2020, internal comms and workplace culture looked very different. As the year chugged along with uncertainty and plot twists, your drive and determination throughout it all have been admirable.
But you don't need us to tell you that you're doing an amazing job.
You're already a leader.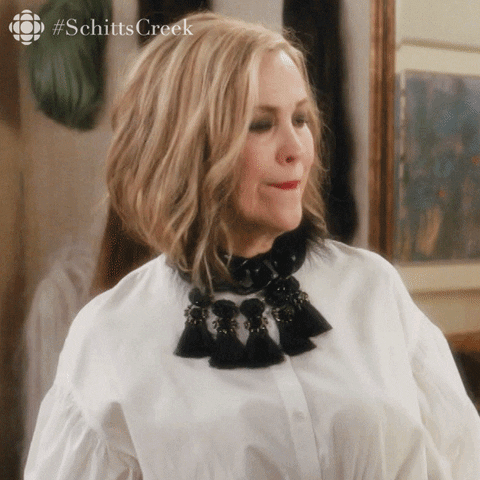 Look how far you've come. You've gone above and beyond, jumping over hurdle after hurdle to make "the new normal"… well, work.
But if you find yourself in need of a bit of a boost, take a moment for yourself and join Comms-unity — our Slack group for internal communicators around the world.
Whether you're looking for advice, seeking mentorship, or want to share some lessons learned for junior communicators, you'll find fresh perspectives and plenty of support.