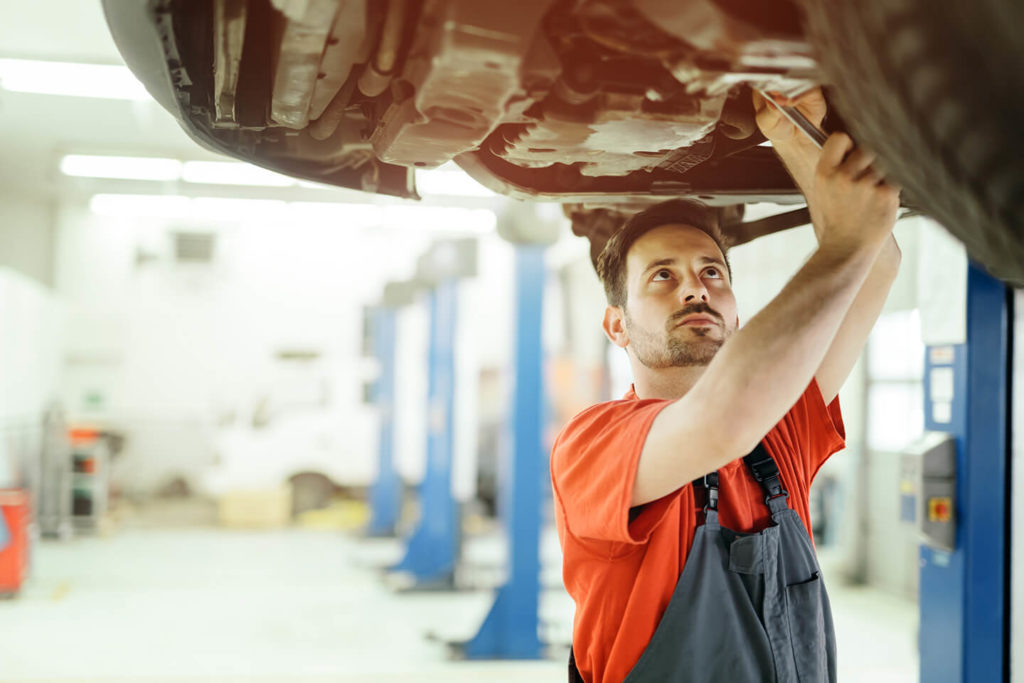 Information and communication are the lifeblood of every company. But when dealing with information, organizations face two distinct challenges: how to best create information (concepts, decisions, etc.) and how to effectively distribute this information to all employees.
Both of these challenges may look similar at first sight, but they're quite different.
It's central for today's companies to take the time to understand the distinctions between these two categories. Why? Because the failure of most corporate culture initiatives isn't due to poor ideas or concepts. They fail because their intentions, goals, and hard information fails to properly reach its intended audience of busy employees dispersed company-wide.
Reach your non-desk workers with the right message at the right time.
If information goes unreceived, how can it be understood and internalized? Often it's enterprise social networking tools in particular that fail to reach their expected audience and fulfill their intended purpose.
The main goal of an employee communications app is the effective, company-wide distribution of (validated) information and to create a digital front door, whereas the main goal of enterprise social networking tools like Yammer, Chatter, and now Facebook at Work is the effective creation of information.
Let's go into greater detail to see what this distinction actually means, and why Yammer is not a good fit as an internal communications platform.
Creation vs. Distribution of Information
Now let's have a look at the characteristics of these tools. Note that when applied to the two solutions, some of the features are contradictory. That's why it's a real challenge to cover all use cases with a single tool.
Characteristics of the Tools
Despite their differences, there are similarities between Staffbase and Yammer: Both rely on interaction, easy access with a mobile-first approach, and the highly targeted delivery of content. What's new is that while Yammer and other enterprise social networks have changed the way teams work together, Staffbase is the missing link ensuring that every employee within a company can be reached and kept well-informed and motivated.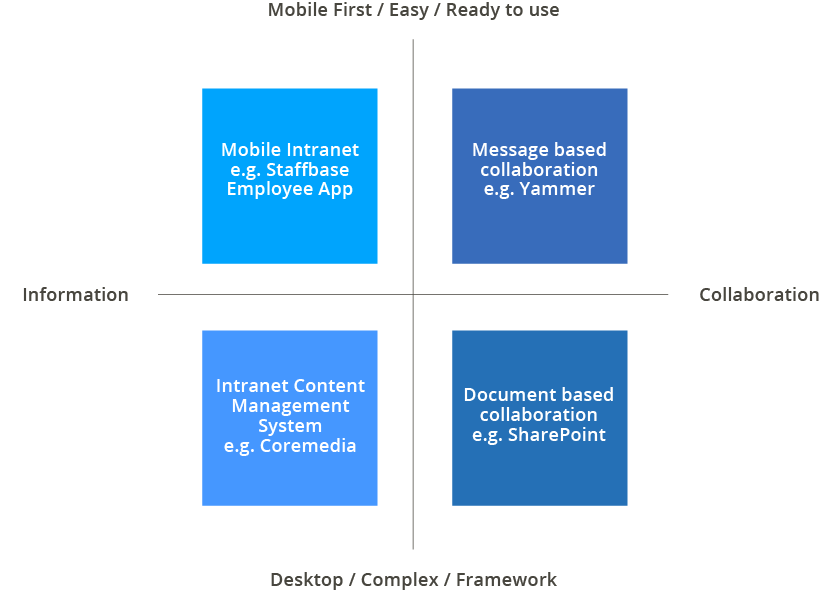 Read more about employee communication apps: